Childish Gambino - STN MTN/Kauai (Album Review)
For those familiar with the intellectual brevity possessed by Childish Gambino, it should be no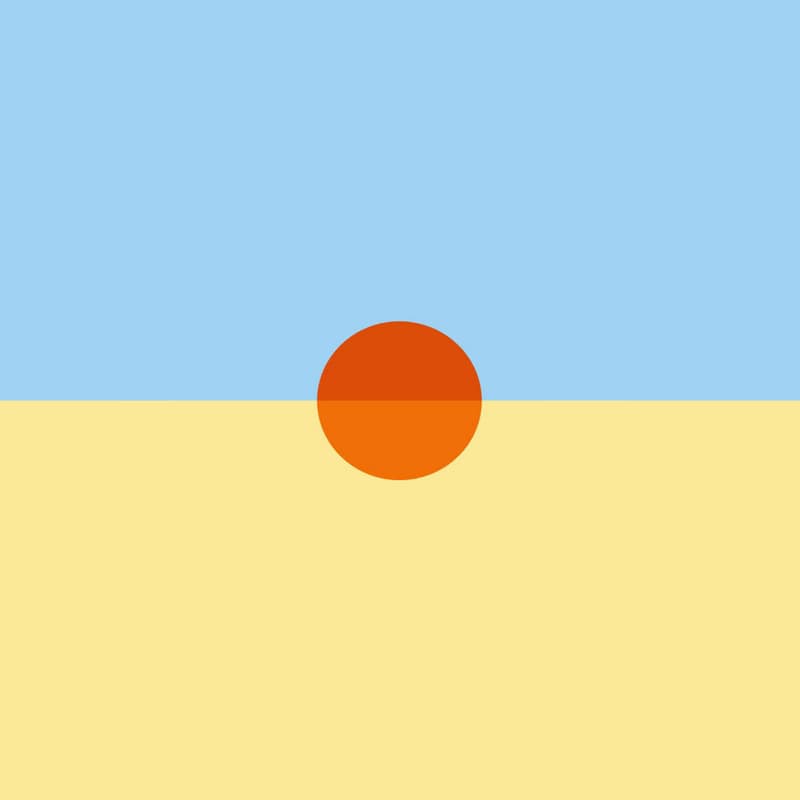 For those familiar with the intellectual brevity possessed by Childish Gambino, it should be no surprise that the renaissance man's recent double release, titled STN MTN/Kauai, exudes the lyrical and emotional prowess of a literary marvel. His first release since Because The Internet, Donald Glover has been notably absent from his alter ego Gambino and from music in general, focussing instead on television commitments. However, released Oct 2, STN MTN/Kauai is a conceptual project that leads off the themes of his previous album while also presenting a juxtaposition of personal inspiration and life experience.
The mixtape is a symbol of the artist's divided life, a conscious admittance of the follies surrounding being both Donald Glover and Childish Gambino. It should be noted that his recent work is also a continuation of Because The Internet by showing parallels that preach the almighty power of the internet and acknowledge how, from its existence, we have been connected, we have been changed and we have been affected by our accomplishments and failures due to their reception online.
Splitting the works up, STN MTN is regarded as an overt praise of Atlanta artists and musical culture, as well as, a lament for a time passed. The title STN MTN is a stylized reference to Gambino's hometown Stone Mountain, Georgia, and the work reflects the gritty, inner city club inspired sounds he encountered growing up. STN MTN features numerous artists from the Georgia region like Future, Maceo and Kari Faux and samples even more, all the while spitting esoteric references for locals and formally declaring Childish Gambino's status as elite among ATL artists.
STN MTN starts off with Bino introducing an imagined scenario where an ATL golden age is revived and the artist himself contributes to the salvation of today's faltering music scene in the three for one "Dream Southern/ Hospitality/ Partna Dem" combo:
"I had a dream I ran Atlanta and
I was on every radio station
and 107.9 was 97.5 again
and they played me at golden glad on Friday
and they played me real loud on the street."
STN MTN is a dream, a nostalgic fantasy and the opening track pays homage to Atlanta's past successes and credits Childish as the emerging leader of the hip-hop nation. Glover further feeds his artistic ego in "Fucks Given," indulging in the self-proclamation of his reckless, unaided musical style, and prompting bounce to the boom-bap sounds produced by Nick Banga.
Childish lends clever verses to the Kari Faux song "No Small Talk" off her mixtape Laugh Now, Die Later, but commits to sharing the ATL love by leaving the track largely unaltered. Bino can be heard referencing his Because the Internet teachings in "Money Baby," stating:
"My life inside a computer
back up my soul to the cloud
funny we show them class
and they call me the class clown."
The second song trio, "Move that dope/ Nectel Chirp/ Let Your Hair Blow," is another nod to the past that bangs samples from counterparts like Future. "AssShots" is undeniably a show stealer on STN MTN, with heavy basslines, scrupulous verses and impressive features from ROYALTY, the track has the raw grit expected of an Atlanta Anthem. Furthermore, the interlude after the 6th track is titled "Childish Gambino @ the Atrium" and it's worth mention as it's a priceless skit that showcases the comedic talents that landed Bino his first writing job on the series 30 Rock.
The eight ball of the group, "U don't have to call" is an alluring rendering of the classic Usher track, which compliments Glover's eloquent vocal ability and transforms into a dramatic monologue that exudes persuasive storytelling midway through. Finally, "Go DJ" closes the first portion of the joint project by shouting out DJ Drama and thanking the numerous other contributors who help Gambino make the work a reality.
Though STN MTN fans may be surprised by the mixtapes counter, Kauai is a verbalized beach session filled with chilled out hip-pop tunes that affirm Glover's skills as a vocalist and further expand his professional resume. The inspirations on STN MTN offered a more personal reflection of Gambino's style growing up but here Kauai is wholly removed and notably more soft, linking the experience's of love and peace with sun and sand.
The mixtape's opener "Sober" is an elating and uplifting jam that describes feeling high and sets the positive tone revisited throughout the rest of the work. Following the opener, "Pop Thieves" is another feel good track full of energy and lightness. All of the Kauai tape is seamlessly blended with a tropical inspired melody broken up by poetic interludes from the up-and-comer Jaden Smith.
Though this project is meant to be a compelling juxtaposition, Donald Glover is a smart man and he is surely aware of his dualistic appeal as an artist. As you continue through tracks "Retro" and "The Palisades" it becomes increasingly evident that, where STN MTN was created to solidify Childish Gambino leading presence, Kauai is surely meant to collect and keep the younger, pop-affiliated listeners that first embraced him. The rest of the EP keeps with the softness found so far, while "Late Night In Kauai" goes on to lend contemplative narration about consumerism through discussion on packaging and labels.
Childish Gambino's ambition to please his diverse palate of listeners does not take away from his range and demonstrated capabilities. This release is a stark creative success that will only further profess Gambino's extraordinary versatility and anticipation greatly builds for more from this one of a kind artist.
Words by Tyler Nyquvest
Join Our Discussions on Discord
The HYPEBEAST Discord Server is a community where conversations on cultural topics can be taken further.