In-Between Worlds: David Airaudi Discusses Wine-Making and Music
Having already started a successful record label Three Quarter, founder and CEO David Airaudi has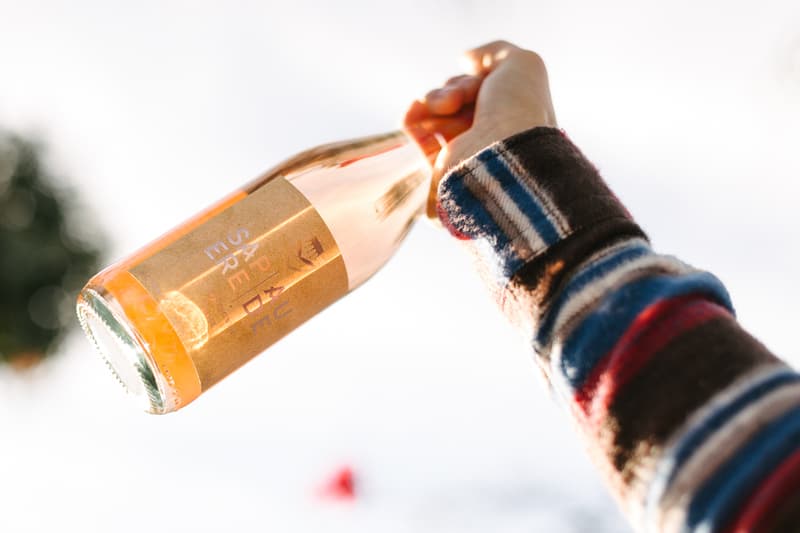 1 of 6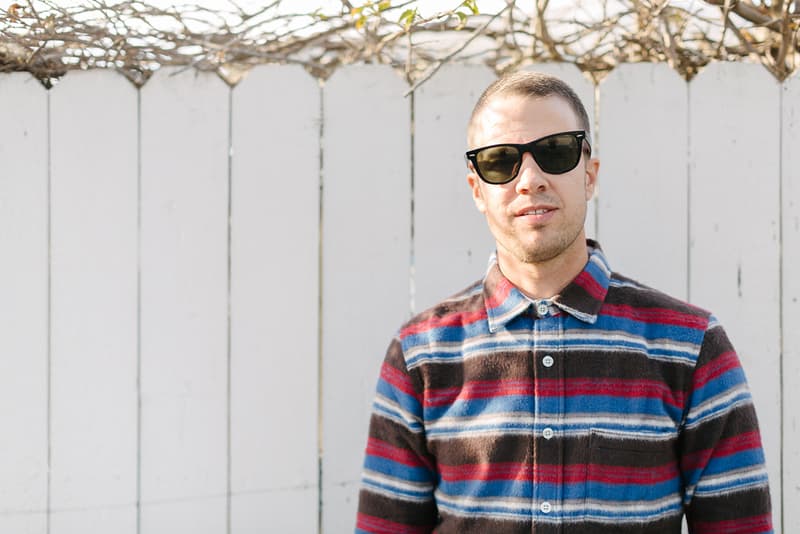 2 of 6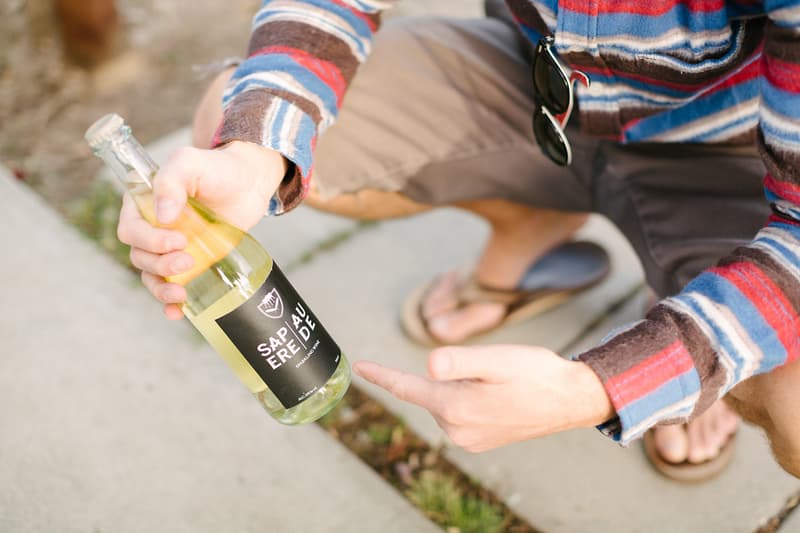 3 of 6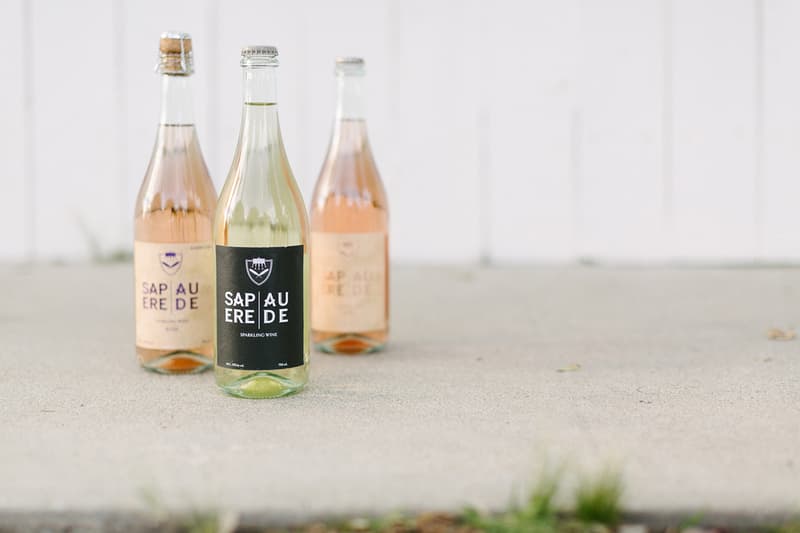 4 of 6
5 of 6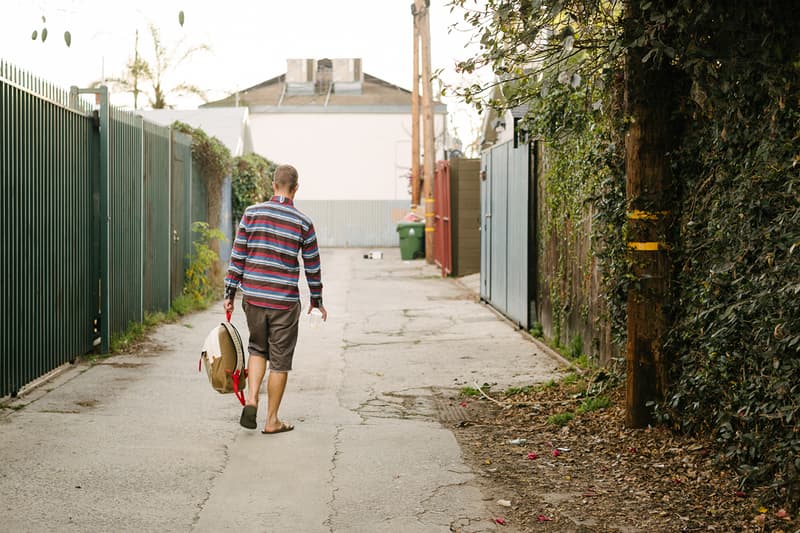 6 of 6
Having already started a successful record label Three Quarter, founder and CEO David Airaudi has directed his entrepreneurial instincts elsewhere. Sharing his passion for wine and adopting the business direction of many of his clients and friends (including the likes of Odd Future), he recently launched Sapere Aude Sparkling, a sparking wine brand that hopes to redefine the image of wine for a new consumer and change the game in the same way Three Quarter did for music. We recently had the chance to sit down with Airaudi and discuss his new venture.
---
What was the catalyst for starting a wine company? When did you really get into wine?
It started as a side project. My main business is music and all the artists I work with were getting into champagne, but all they knew was Cristal and Ace of Spades because of Jay Z and those are like $300 bottles so they ended up with cheap, terrible stuff that looked like it was supposed to be served at their dad's holiday office party. As I looked into it I realized that all the brands were either gaudy French or for Sunday brunch with girlfriends and all the aesthetics were dated or just stale, or both. There were literally zero brands that spoke to my artists or me. So my winemaker buddy and I did a handful of cases for fun; I got my artists, director/photographer/designer friends together and we created the Sapere Aude Sparkling brand, label and packaging as a counter to all the existing sparkling brands. I had no idea we would be making over a thousand cases a year later.As far as my love of wine, got into it in my early twenties, but I'm Italian so I guess it's in the blood.
How would you describe the product range and its positioning?
Sapere Aude is Latin for "dare to know," it was the first anarchist phrase used during the enlightenment. It was a call to the people to get smart, get wise and through that, take the power back. And that's the point of Sapere – it's not just about learning about wine or sparkling, but about taking on any of these old world entrenched regimes that say something has to be a certain way. Don't be intimidated by it, learn about it and use that to your advantage.
Our products are meant to be honest; they look and taste like what they are – simple, clean, minimal. We have a white and rosé in clear bottles with a custom industrial bottle cap, not giant green or gold with fancy foil and corks. I wanted newer wine drinkers to get introduced to a great wine at a fair price and at the same time give them something to call their own. And I learned if you take away all the ceremony and fake French script, then you can afford great juice. $20 something bucks for ours and it drinks like a sparkling $50 more.
How do you feel the two worlds differ or intersect regarding music vs. wine?
They are both art. Musicians take in their world, experiences, sounds, tweak them, layer them, loop them, sit in a dark room and come out with a new creation. Wine is the same – it's taking the natural world, rain, sun, soil and getting a humble grape then tweaking the time, temperature in a dark room, and emerging with a new creation that you are literally offering up for the world to judge. It's a brave work for the makers.
As a business person it's a huge challenge too because you are dealing with subjective products; you never quite know if it's done or how it will be received. It's managing talent, navigating timing and trends. There are a million bands, there are a million wines, but if you can break through the noise, when you find one that speaks to you, you love it for life.
"As I looked into it I realized that all the brands were either gaudy French or for Sunday brunch with girlfriends and all the aesthetics were dated or just stale, or both."
David Airaudi speaks about the catalyst for starting a wine company
---
Wine in some ways has traditionally been something for the higher echelons of culture and society. But like food, do you see a more democratic landscape on the horizon for it?
Absolutely. Wine has been a bit slower to come around because the barriers to entry are so high; access to land, grapes, storage is difficult to come by and expensive when you do, but food is a great analogy. I mean, you have gourmet food in a truck on the street now, but it took adventurous chefs to ask why not? Beneath the mystique, wine is just farming – grow, pick, ferment, blend, drink.
Do you feel a disconnect with Sapere Aude vs. your so-called day job?
Not at all. I started 3qtr to empower artists leverage their music to build and own the businesses they impact. If you love clothes, why are you posing for some streetwear brand and making them cool? You are the one on stage and in a video getting millions of views – that's marketing, start your own company.
I mean look what we have done with Odd Future. Most people think that's a crazy bunch of rappers, producers with a TV show, but it's a proper media firm with owned assets, intellectual property and diverse revenue streams from a global network designed to maximize the activities of the members. Let Tyler be Tyler and Syd be Syd, but let there be a structural foundation underneath so their efforts are not in vain, or worse, for some short-term check.
My artists make music, I guess my day job is to make them "Sapere Audes."
You've effectively changed the music landscape, do you feel the same is possible with the wine industry?
Well, I don't know how effective I've been, but thanks; I hope I'm making a bit of a dent and at least causing people to update their perspectives. Wine is way overdue for a change. The whole concept of luxury is shifting, for us, who can sit in Osaka and instantly buy a limited knit shirt from a boutique in Dublin, we're not impressed with a cellar of dusty bottles we have never heard of. It's about great products with great brands that speak our language. That's music. That's Sapere.
"My artists make music, I guess my day job is to make them 'Sapere Audes.'"
David Airaudi speaks about Sapere Aude vs. his so-called day job
---
What sort of inefficiencies do you feel exist in wine? What sort of plans can help change this dynamic?
Branding and marketing. The technology, supply chain, manufacturing have never been better, never been more efficient. What's missing is, ironically, the ability to make products consumers care about. Don't get me wrong, hundreds of millions of people are just fine with that same old bottle or the most expensive bottle or cheapest bottle, but the wine business does not understand what moves millennials, Gen Y, or even Gen X. Outdated messaging lead by an elitist product and I consider, cheap, low quality "starter" wines as elitist, is making younger people reach for craft brews and organic juices. My plan is simply to catch wine up with the rest of the great consumer product companies.
What's rewarding about this, that may not exist in the musical world?
For me personally, it's creating something from nothing. In music, I am the business guy, so it may be "my" bands, but it's their art. Sapere is me saying, I am going to make this, I am going to build this, I am going against an industry that says I can't.
Is it possible to apply some of the similar marketing tactics of music to wine?
I am a big fan of no-marketing marketing. You make great product and share it with people, it markets itself. That's not to say you don't take great product shots, use social media, etc. but when these things are simply the platform on which the message is delivered, it's infinitely more powerful then when that platform becomes the message. You can make the greatest music video in the world, but if the song's not great, it's pointless.
One thing of interest is that you received an MBA and later went on to apply it to great effect, especially among youth-driven segments of music. What importance do you place on education vs. experience derived through doing?
It's all an education. The point of school is not to learn a specific fact, but to learn how to learn; learn how to take from your experiences, be they reading or doing, that which will allow you to do better in the future. If you are the constant student, all your experiences become richer, which means you learn more, which makes your experiences richer… It's a virtuous cycle.
"For me personally, it's creating something from nothing. Sapere is me saying, I am going to make this, I am going to build this, I am going against an industry that says I can't."
David Airaudi speaks on what's rewarding about his new venture