A Conversation with David Obadia of BWGH About the PUMA "Bluefield" Project
David Obadia, one of the two founders behind Brooklyn We Go Hard, has seen the brand emerge from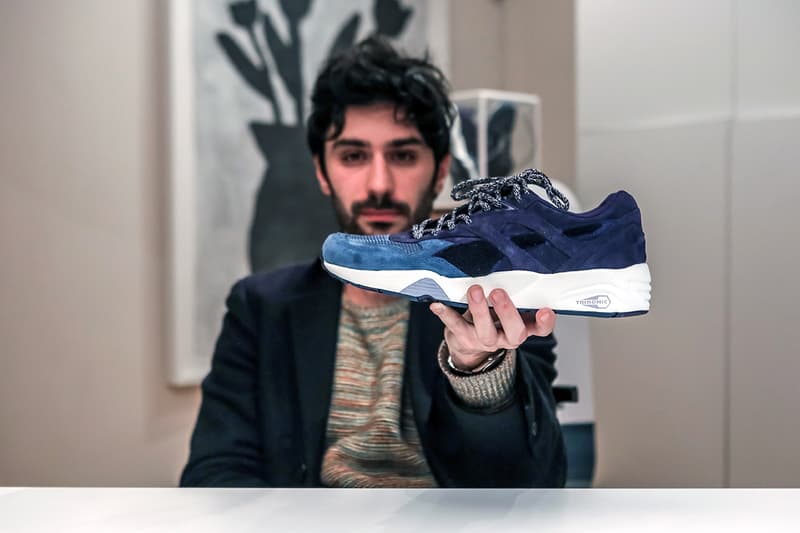 1 of 8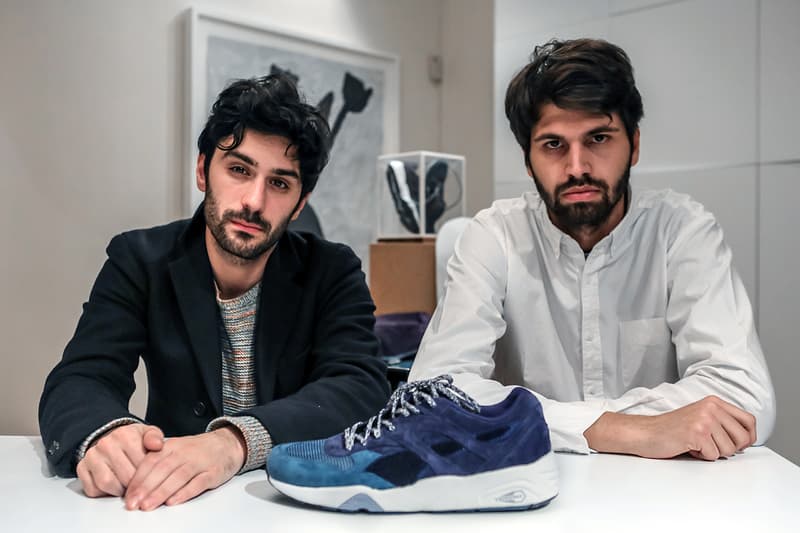 2 of 8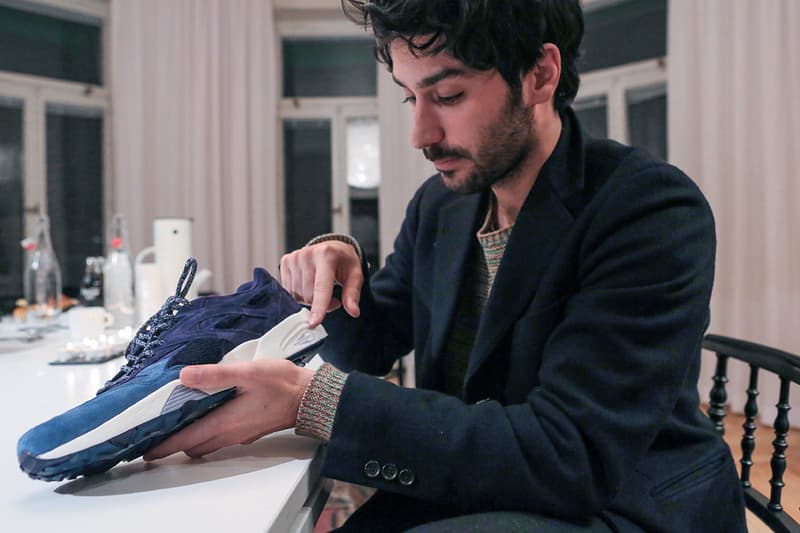 3 of 8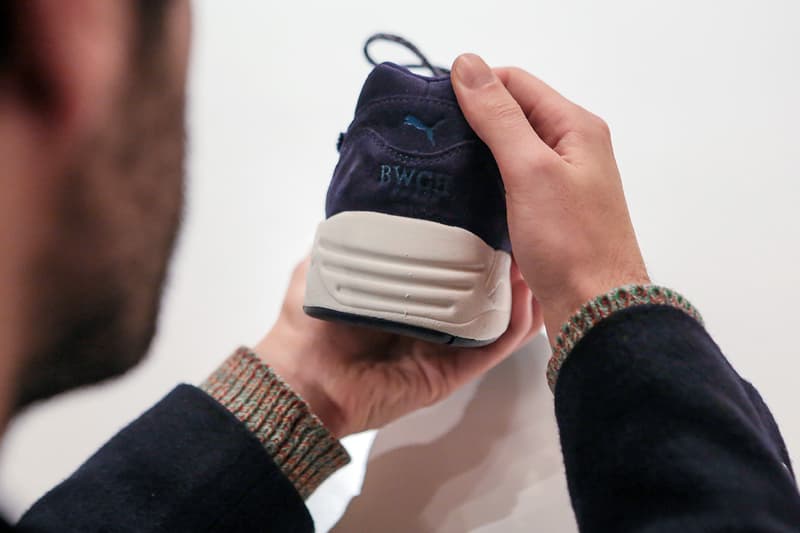 4 of 8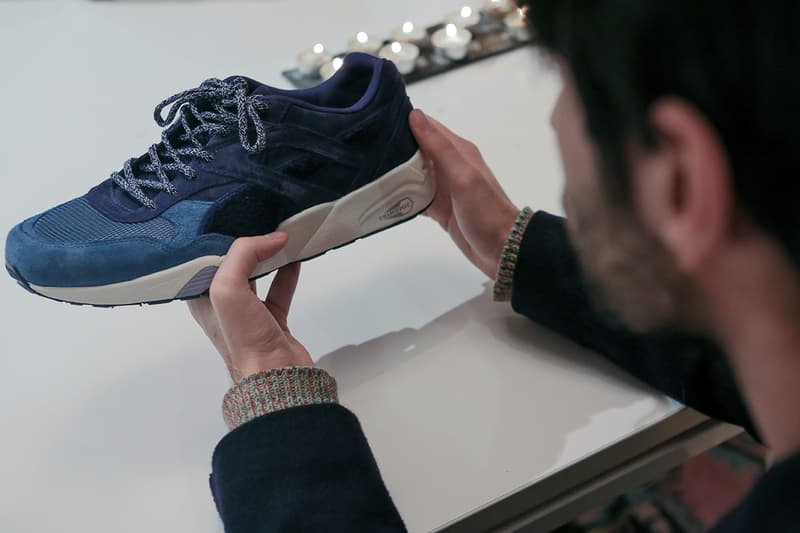 5 of 8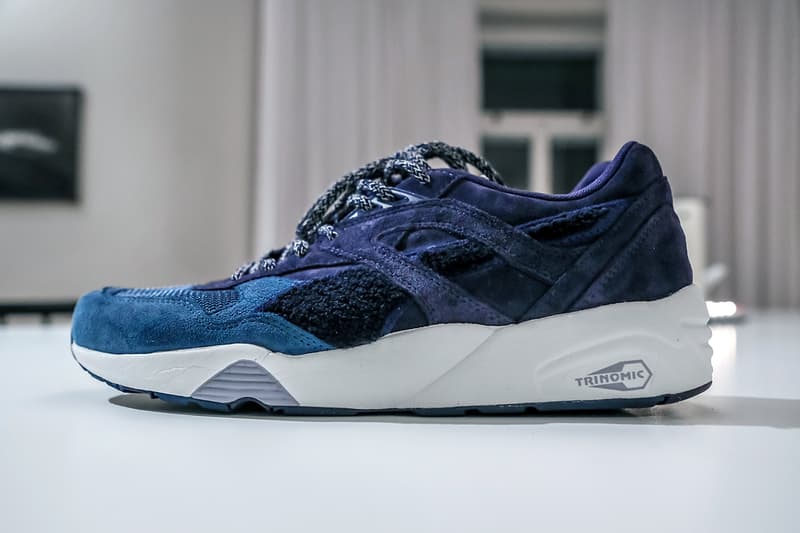 6 of 8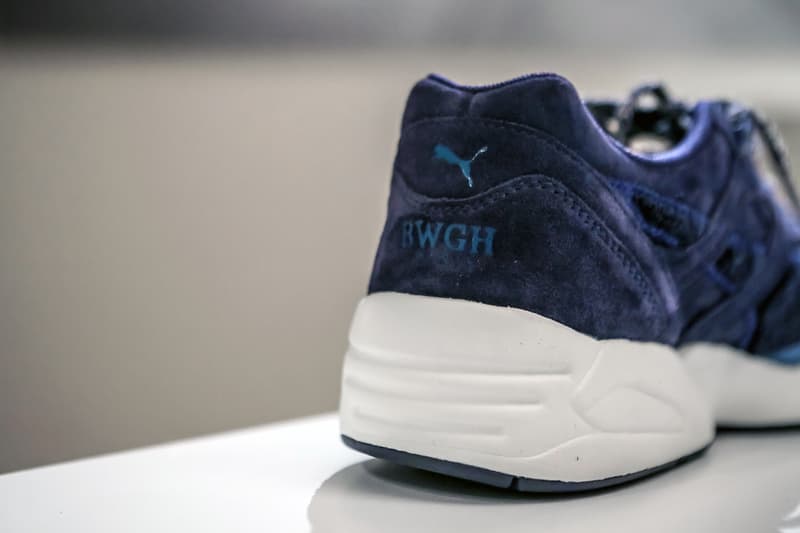 7 of 8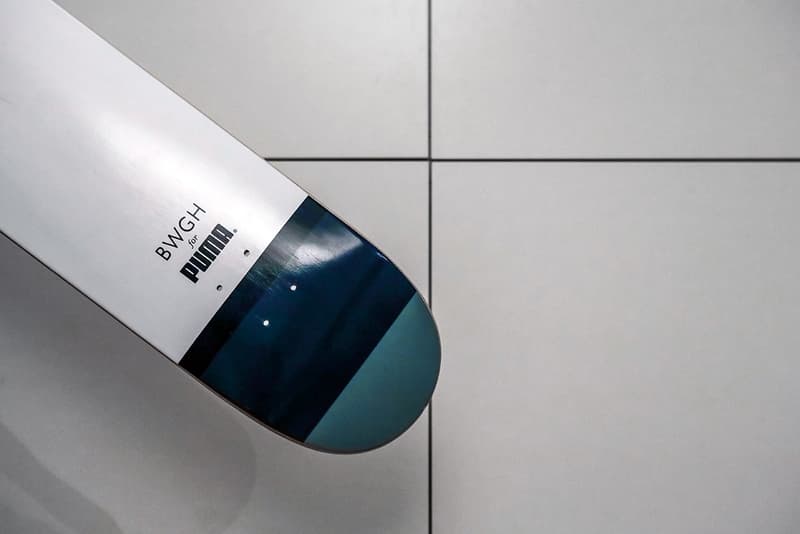 8 of 8
David Obadia, one of the two founders behind Brooklyn We Go Hard, has seen the brand emerge from the Parisian fashion landscape with a creative vision that raises awareness for art and culture. Recently, we sat down with David to talk about BWGH's partnership with PUMA and its latest project dubbed "Bluefield." David is a good friend of ours, having worked on collaborations and a feature in Issue 5: The Process Issue of HYPEBEAST Magazine. Hear what he has to say about his latest footwear collaboration and head over for a closer look at the BWGH x PUMA "Bluefield" R698.
---
About the "Bluefield" Project
What was it like tackling footwear?
Working on a footwear collaboration fulfills a childhood dream of mine. When we started [the Bluefield project] I felt a bit anxious but as soon as the process started to evolve – starting with the first sketch, then the first sample, then the final sample and finally the production – I became increasingly confident in the product. It was exactly what I wanted to build and we followed the creative vision that I had in mind. I am really proud of the final product and I hope that this project will be successful.
How do you define success and what does success mean to you?
Successful footwear in the sneaker industry will sell out within 10 seconds. For myself, however, success means selling to consumers that understand the product. I am proud of the idea to embrace the legacy of Mark Rothko and to have his masterpiece Blue as the source of inspiration. I want people to understand that this iconic piece inspired us to use different shades of blue. I would define success as producing something that I am proud of and that I would wear on a day-to-day basis. If the item sells out, well then that's just a bonus.
How did you decide on what model to take on?
We went through PUMA's archives in its London office with the creative vision of using Mark Rothko's masterpiece as the inspiration. Choosing the right footwear silhouette, tooling and outsole was challenging because the selection had to match the idea. I wanted to do something different and PUMA's R698 silhouette was in-line with my idea. Since I am deeply rooted in contemporary art, we mixed the DNA of PUMA with the BWGH DNA and as a result sports, fashion, and contemporary art is reflected in the design and style of the shoe.
Can you explain why you decided to make color and texture an essential part of the sneaker?
There are three parts to this shoe – fashion, sportswear and contemporary art. The color elements were inspired by contemporary art and Mark Rothko's delusion of Blue. The mesh of the shoe draws its inspiration from sportswear and this material is associated with being sporty. We decided to use the same chenille fabric found on our sweaters, as well as the woven laces that we use in our outerwear pieces.
What prompted the idea to incorporate skateboarding into such a lifestyle-driven project?
A lot of people are fond of the [skateboarding] community, especially streetwear consumers. For example, when Supreme has a special release it is often accompanied with a deck. Releasing a deck alongside my first shoe collaboration is another childhood dream of mine and I wanted to make a deck that was really special and arty. Staying with the creative direction of the project – Rothko's masterpiece – we created a deck on par with Supreme's Damien Hirst deck.
How would you style the Bluefields with a Brooklyn We Go Hard-appropriate outfit?
I would say the perfect fashion piece to go with the Bluefield sneaker is the Sweat Bomber that we designed in two shades of blue. The different shades and the complementary tones of blue would be a perfect mix.
"I would define success as producing something that I am proud of
and that I would wear on a day-to-day basis.
If the item sells out,
well then that's just
a bonus."
David Obadia talks about what success means to him
---
Culture
In regards to popularity, where do you see sneakers now?
Thanks to media platforms – HYPEBEAST, Highsnobiety, Slamxhype, Complex and Freshness – a culture that used to be a subculture has now become a global culture. Fifteen years ago, you'd have to go to Fulton Mall in Brooklyn to pick up a pair of Nike SBs. Now, information on the Internet is shared on a global scale and even collaboration pieces sell out within 10 seconds. In the past, collaborations would take two weeks or more. Thanks to the Internet this whole process has developed into a commercial entity. Each week you see a lot of collaborations like BWGH x PUMA, Concept x New Balance or various ASICS collaborations. It's an asset to a brand to collaborate with other brands or designers, just to see who that brand can collaborate with.
When did you first get into the work of Mark Rothko?
Art is one of my biggest passions. The last time I saw Rothko's work was at the MOCA (Museum of Contemporary Art) in Los Angeles. Everyone who loves art knows Rothko and he's the equivalent of Michael Jordan in Basketball. Rothko had the same impact in painting and in the movement of color field.
If Mark Rothko was alive today, what would you say to him?
I would say, "You are really inspiring and thanks to your color field painting movement, we have created this Bluefield sneaker." The name of the sneaker pays homage to Rothko's color field movement and his Blue masterpiece, which also happens to be my favorite color. We combined the word "blue" with the "color field" discipline to form the Bluefield project.
"The name of the sneaker pays homage to Rothko's color field movement and his Blue masterpiece, which also happens to be my favorite color."
David Obadia speaks on how the Bluefield project was inspired by Mark Rothko
---
Future
Will this project open up more footwear collaborations for yourselves?
We've done a lot of collaborations with smaller brands like CLOT, colette, and even HYPEBEAST and the whole process is friendly. This is the first time that we've worked with an enormous corporation like PUMA and after careful consideration, we've decided to make this a long-term partnership. Therefore, in 2014 you'll see a lot of shoes, shirts, knitwear, outerwear and accessories from BWGH x PUMA. Similar to Jil Sander and Alexander McQueen, we're looking to form a long-term partnership with a big brand.
In your view, what is the purpose of a sneaker?
This is a tough question. A sneaker is something that is worn on a daily basis and you experience good things in your life with it. You can wear it everyday and it allows you to be proud of the style that you represent. If that sneaker happens to be a BWGH x PUMA sneaker, you're part of a movement. For example, when you see someone wearing a Supreme x Nike shoe that person is part of a movement. I want people to buy the [Bluefield] shoe because they think it's beautiful, a really good product, and also because they want to be part of a movement.