"Music Industry is Dead" Says Chance The Rapper
Before flying out to join Macklemore & Ryan Lewis on their European tour, Rolling Stone was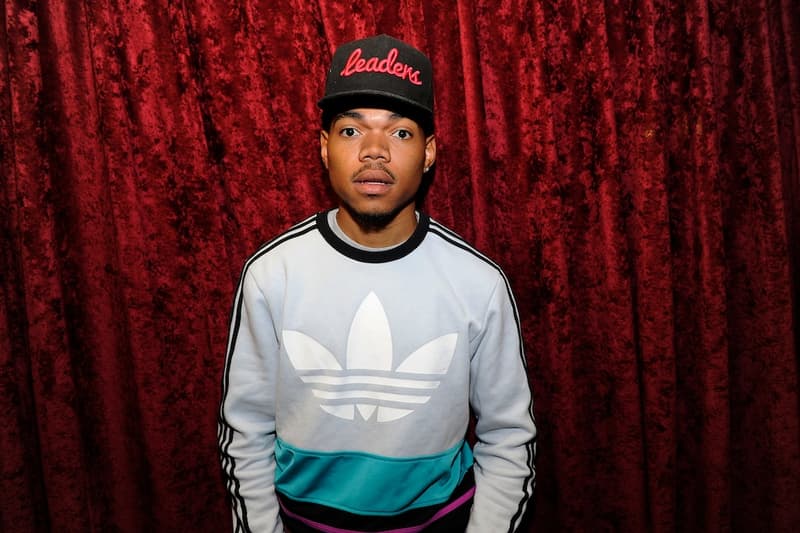 Before flying out to join Macklemore & Ryan Lewis on their European tour, Rolling Stone was able to sit down with Chance The Rapper to ask him a few things. As Chance expressed on Twitter yesterday, the rapper was able to get a lot off his chest during the interview, most notably his thoughts on the music industry and the possibility of him never dropping a for-sale album. Check out a few excerpts from the interview, including Chance discussing doing a Bob Marley voice-over for an Adult Swim show and his appearance on Lil Wayne's Dedication 5, below. Catch Chance The Rapper on his Social Experiment Tour this fall.
Playing Bob Marley:
I did a voice-over for [the Adult Swim animated series] Black Dynamite. I played Bob Marley in an episode. I had to go in the studio yesterday at Soundscape and record from the script and do the reading. I had to play Bob Marley and I planned on doing this research, and I did not. I came unprepared. It's going to be funny watching this episode because I'm going to be able to remember every line I did, each take, and I'm gonna just laugh at each one they pick. [Sings] "'Cause every little thing . . . gonna be all right." I can't wait until the voiceover people that are professionals hear this and laugh at me, like, "Oh, this guy's such an amateur!"
Dedication 5 feature:
We had just got back in [Chicago] the day before from Europe, and this was supposed to be our one day off between touring the States and coming back from Europe. That morning I woke up. The first thing I saw was a text from [my manager] Pat in the morning: "Wayne wants a song for Dedication 5. He needs it in two days." You can imagine all the stress that I instantly felt on my head, to not only do a perfect song for Wayne, but to have it done that one day, 'cause we were leaving the next day.
Future albums:
The whole point of Acid Rap was just to ask people a question: does the music business side of this dictate what type of project this is? If it's all original music and it's got this much emotion around it and it connects this way with this many people, is it a mixtape? What's an album these days, anyways? 'Cause I didn't sell it, does that mean it's not an official release? So I might not ever drop a for-sale project. Maybe I'll just make my money touring.