Levi's® Station to Station: PROCESS with Alice Saunders of Forestbound
As we live in an era of fast fashion and overt consumption, Alice Saunders of Forestbound bags has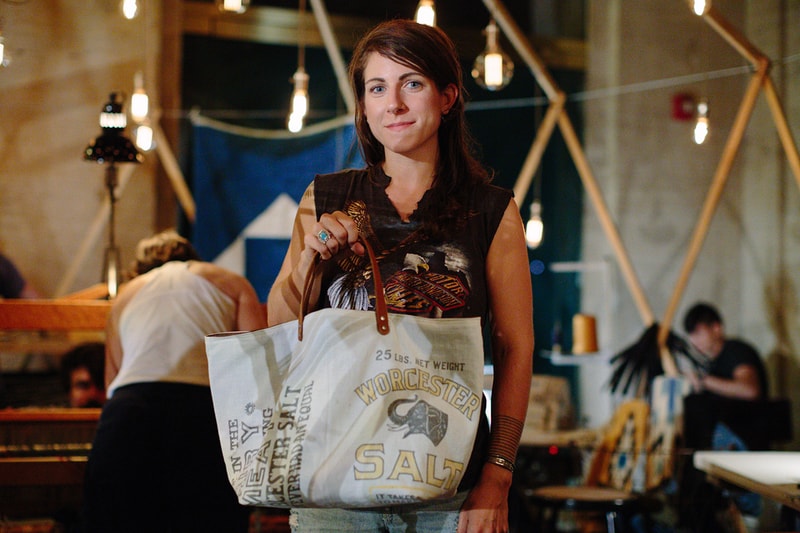 1 of 9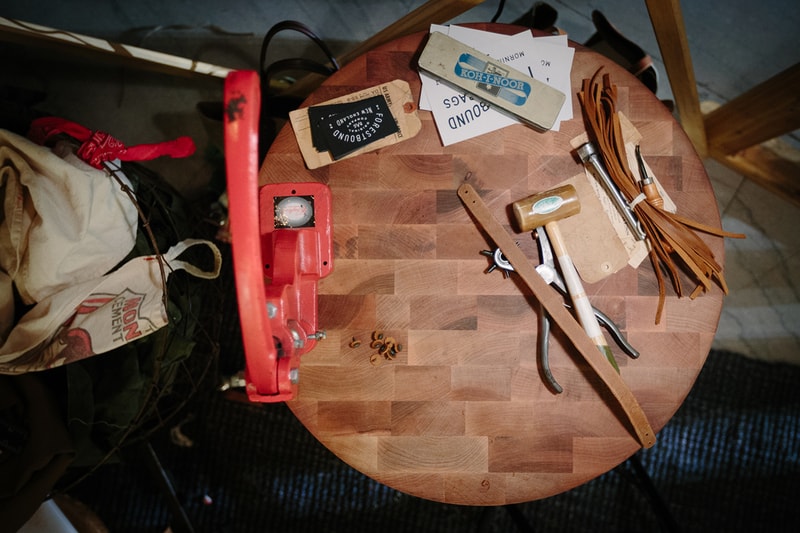 2 of 9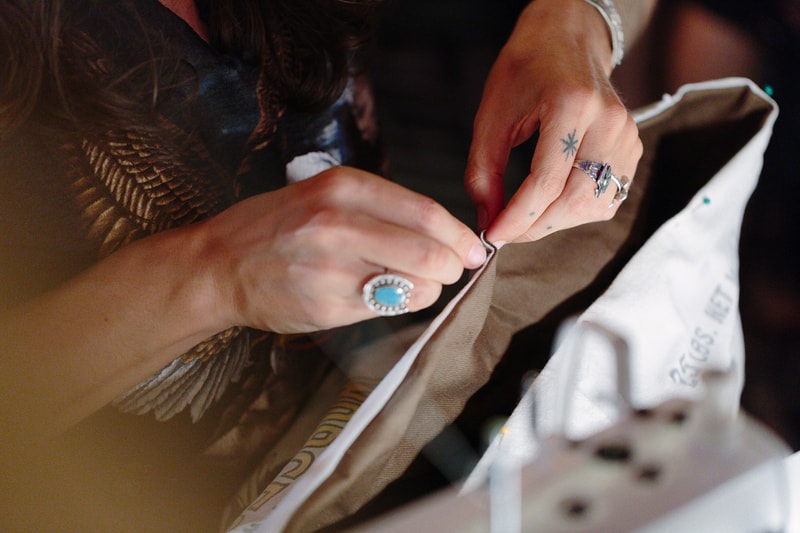 3 of 9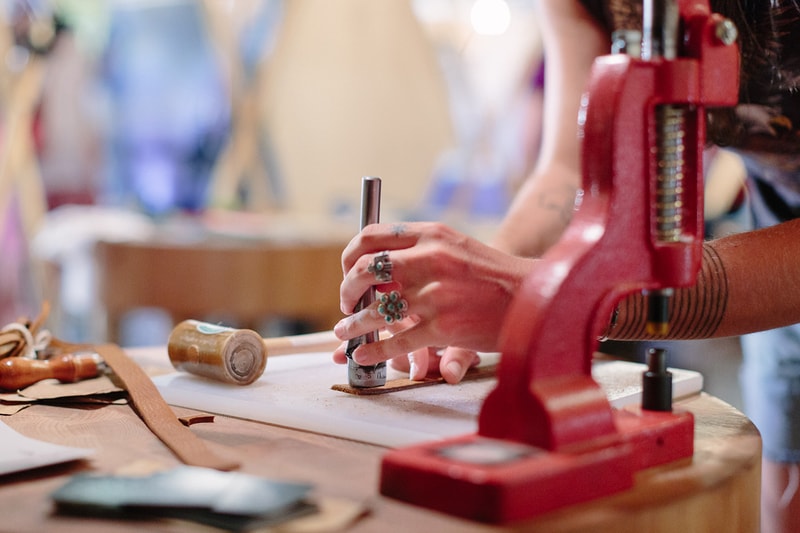 4 of 9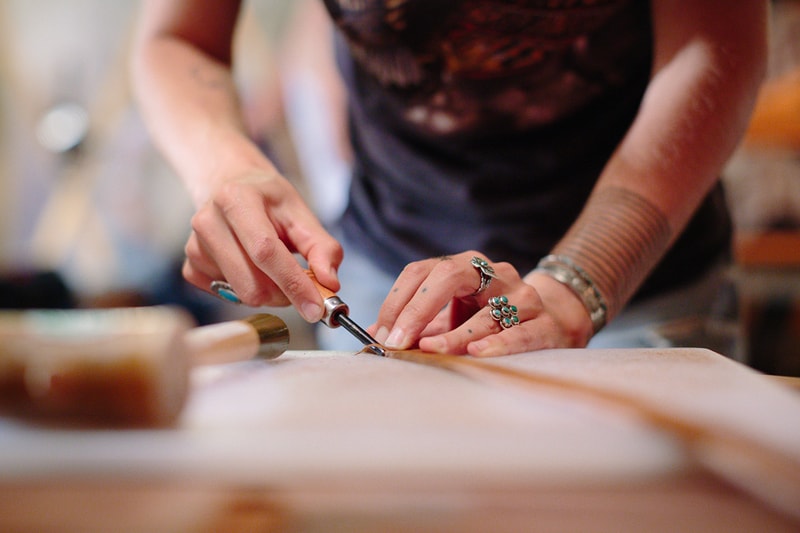 5 of 9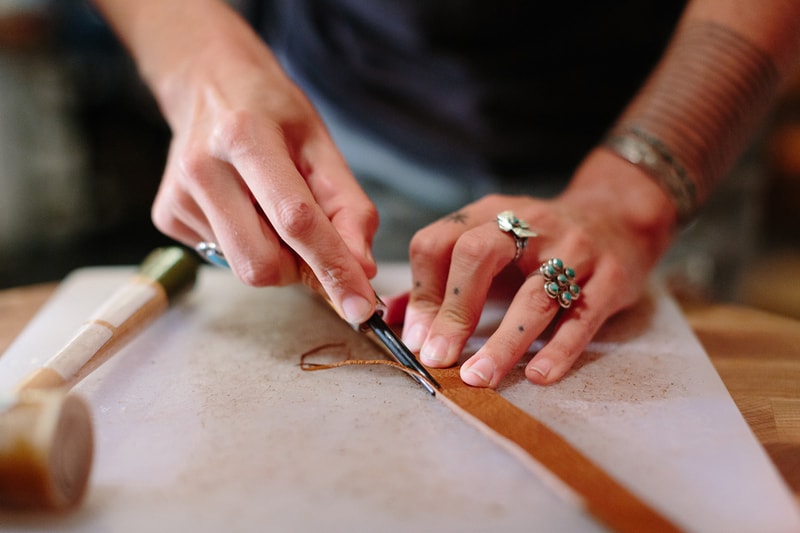 6 of 9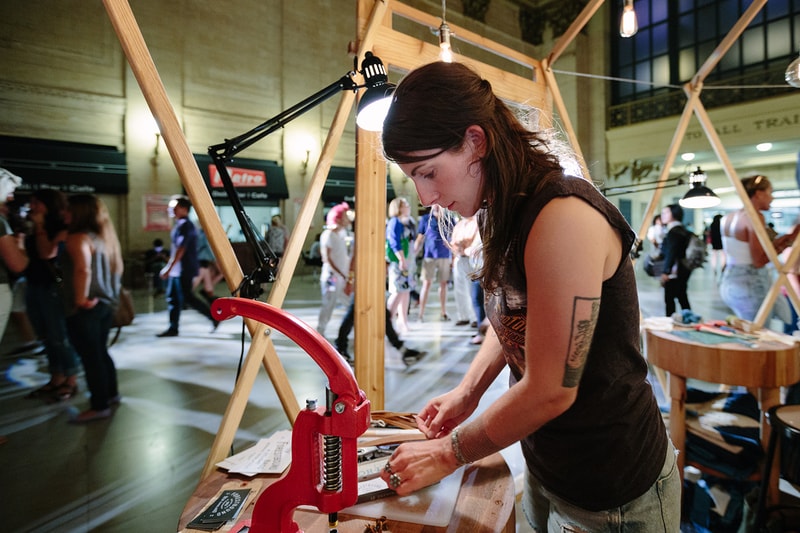 7 of 9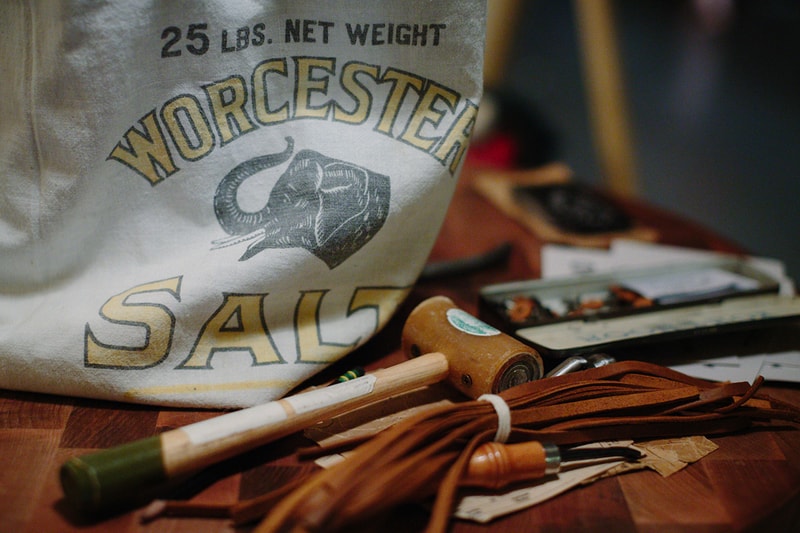 8 of 9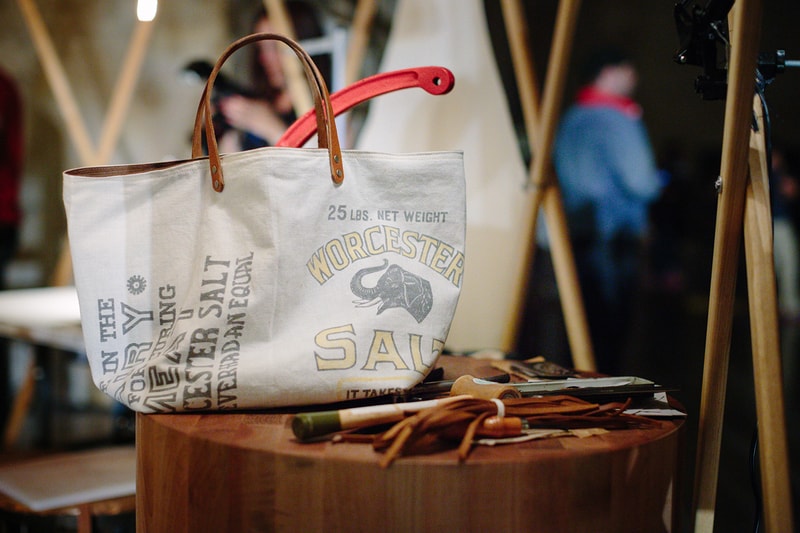 9 of 9
As we live in an era of fast fashion and overt consumption, Alice Saunders of Forestbound bags has taken it upon herself to breathe life and story into reclaimed bags as part of her small one-man operation. Her original interest in World War II memorabilia and the rugged bags often provided to servicemen provided the starting point for delving into creating repurposed bags based off vintage bags.
The one of a kind bags spanning simple utilitarian offerings such as tote bags to more complex weekend bags has enjoyed a great deal of success thanks to a current movement that pertains to high-quality, hand-crafted artisanal goods. Upon speaking to Alice, her inherent interest and the support of Levi's® via their Makers Project has enabled the artisan to parlay a keen interest into a full-fledged – albeit small one-man – operation that enables her to continue her love and commitment to textiles.
Her approach to making each unique bag often starts with her favorite part – sourcing the materials, which often includes trips to estate sales and flea markets. After a thorough washing and cleaning of the materials, she goes about deconstructing them to break down the major components into usable pieces. There's often no definitive blueprint to follow, but rather a general premise to laying out the pieces and where they would be best suited. The finishing trims are often utilized from reclaimed materials, it is however new leather that is often required given the unpredictability of the material succumbing to decades of neglect. Each bag takes approximately an hour and upwards of six hours for more complex variations such as a weekend bag.
With Levi's® philosophy of #MakeOurMark in full effect this season, the work of Alice and Forestbound bags has been a suitable example of the desire for the American company to empower those around them and to create their own mark on the world in the current and future times.
For more information on Levi's #MakeOurMark, head over to levi.com/makeourmark.
The Levi's® Station to Station, a public art project made possible by Levi's®, continues on through the month of September with the following stops:
Levi's® Station to Station Schedule
New York, New York — September 6, 2013
Pittsburgh, Pennsylvania — September 8, 2013
Chicago, Illinois — September 10, 2013
Minneapolis / St. Paul, Minnesota — September 12, 2013
Santa Fe, New Mexico — September 18, 2013
Winslow, Arizona — September 21, 2013
Barstow, California — September 24, 2013
Los Angeles, California — September 26, 2013
Oakland/San Francisco, California September 28, 2013
Station to Station, a public art project made possible by Levi's®, spans the month of September across the United States. Setting forth as an initiative to help push the boundaries of creativity and discovery through various pillars of culture including music, art, food and film. The project itself is manifested via a physical train that traverses from East out to West, ending on September 28 in Oakland, California. For ticketing information and info on how to get involved, head over to levi.com/makeourmark.