Shawn Stussy on Leaving Stussy and the State of the Industry
Empire Ave has released part II of its recent interview with Shawn Stussy. In the second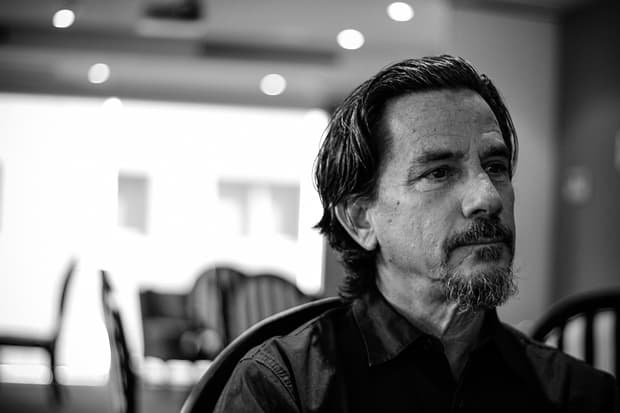 Empire Ave has released part II of its recent interview with Shawn Stussy. In the second installment, legendary streetwear figure Stussy shares his thoughts on a host of subjects including leaving Stussy, his label S/DOUBLE, the state of the industry, and his current surfing habits. Particularly illuminating is his take on the new crop of surf brands like Saturdays, Warriors of Radness and Deus. Below are a few excerpts from the interview. Head over to Empire Ave to check out the full piece.
Empire: Now you've left Stussy and you've got S/DOUBLE. Did you have to consciously tweak it a bit for S/Double or you just kept running?

Shawn Stussy: Well, it's been 15 years. Obviously I sold my business, so you sell that logo. I never had any intentions of doing anything again, but all through that time my gal always called me S Double – you know you have like little nicknames, that was what she would call me. It originated from a hip hop song by EPMD in like 1990, these two hip hop guys, Erick and Parrish Making Dollars was EPMD. Erick in his rhymes was the E Double R-I-C-K, like he spelt his name with two Es in the beginning. You know you're with your new girlfriend and you're listening to music, so it was like "S Double…". So, when I was humoring making surfboards again and what would I call them, it ended up just being S/DOUBLE.

Empire: This is one thing I actually was really interested on getting your opinion. You've shaped, you've surfed, you've started a brand. It doesn't get much more core or authentic for a surf brand. These days there's a lot of new fashion/surf brands that are popping up who aren't really contributing much beyond fabric back into surfing, yet ride its coattails and try to call out the core brands. It's like the whole generational thing of: 'oh your dad wears that, they're not cool' or this and that. Most of these new brands don't really put back into the market or the industry so to speak. What's your take on these new brands that are popping up in surf these days, the Warriors of Radness styled brands, the Saturdays, and Hollister…

Shawn Stussy: Yeah Hollister is owned by Abercrombie & Fitch I think, so that's just a corporate thing. Saturdays, big respect. I mean who in the last two to three years in our industry has come up with something new that's successful? So you have to give them an A for that. Warriors of Radness is just like a Jimmy'Z regurgitated thing. So that I don't buy into, that's just damn silly. That's just a joke and I mean that respectfully because I think it is Rick Klotz and he did Freshjive in my era. But that's just ridiculous. I hated it then. I mean I didn't wear '80s stuff then, let alone wear it now.

Now Saturdays on the other hand, I totally get it. I have respect for it, but it's not me at all. It's like J.Crew surfers, you know what I mean? So I gingerly say that because I don't want to come off as disrespectful because hey, they're kicking it. They're in Japan. I give them credit.