RETROSPECT: George H.W. Bush's Nike Air Max 90
While collaborative and commemorative editions of sneakers come almost as frequently as if not more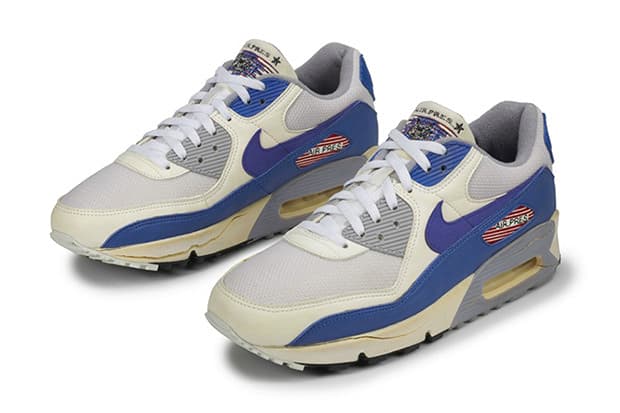 While collaborative and commemorative editions of sneakers come almost as frequently as if not more than the release of new original concepts (and understandably so given the time needed to conceive them), it just isn't every day you're designing for one of the most powerful people in the world and for one who only comes every four years and more if he's lucky.
Taking a look back on this pair of Nike Air Max 90s designed for George Bush Sr. courtesy of a heads up by Gary Warnett, there's no mistake that painstaking steps were taken to realize the special pair – one that he liked enough to take regular runs in after the First Gulf War with the images to prove it. That's no small accomplishment seeing as Obama seems to have stuck with Nikes and ASICS even after he was given a special pair of New Balance M990s, while Clinton's preferences were divided between NB and ASICS.
Maybe it's the simple and clean execution of the AM90s that made them so popular with Geroge H.W. The color selection was largely a no-brainer with the blues, greys and white tones sharing similarities with both the U.S. Presidential Flag colors and quite fittingly, Air Force One. It could also have been the exclusive AIR PRES branding that adorns the sides and tongue of the shoe.
Though it might be awhile before an exclusive interview on the topic with the man himself crops up, there's no doubt that it's hard to win over a president with a shoe design and in that regard, Nike's special "POTUS-edition" Air Max 90s did just that with its un-gaudy but cohesive design and simple branding of the U.S. presidency.