ODB's Widow Files Cease & Desist Order Against Rock the Bells
With the Rock the Bells 2013 lineup recently being made public, it looks like not everyone is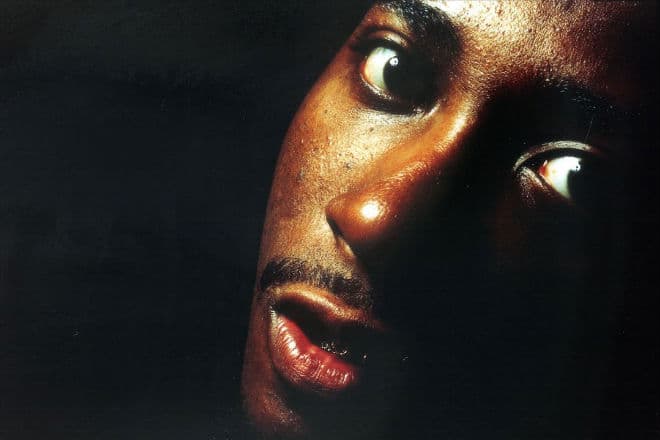 With the Rock the Bells 2013 lineup recently being made public, it looks like not everyone is excited for the upcoming virtual performances set to take place. After announcing that both Eazy-E and Ol' Dirty Bastard would be gracing the stage in hologram forms during this year's festival, it now looks like ODB's widow, Icelene Jones has filed a cease-and-desist order against Rock the Bells. According to a press release, Jones, the administrator of the estate of ODB, says she is the only person that can approve the use of her late husband's likeness, and voiced her disappointment with Rock the Bells' producers Guerilla Union.
I am disappointed that Rock the Bells would not contact me directly about the use of my husband's image. I am looking forward to talking to Wu-Tang about this matter and coming up with a positive solution in order to bring my husband to the stage once again.
RTB organizer Chang Weisberg spoke with HipHopDX and expressed that they did obtain permission from ODB's mother, Cherry Jones, and other ODB partners to use the likeness before the announcement. Weisberg also issued a statement on the situation going on to share:
I keep in touch with Cherry all the time, and she's got a legacy that she's trying to keep together for her grand kids and her relatives. So, whatever it is that we can do to help Cherry in her mission, we're gonna do. Whatever it is that Tomica [Wright] wants to do, we want to be there to support her. She's Eazy-E's wife. She's the estate. She's N.W.A. and she's Ruthless Records, man! Anytime someone comes to me that I have that much respect for, you can come to me and I'll drop everything I'm doing to listen. She dropped everything she was doing to listen to me and I was inspired by her.

If Tomica [Wright], Bone [Thugs-N-Harmony], RZA and Cherry [Jones] don't approve of what we're doing, I'll be the first one to tell everybody, 'I'm sorry. We didn't do it.' I can't do this. 'If you're disappointed, let's not do it.' But at the same time, knowing who I am and the team of people around me, there's no fuckin' way we're gonna let anybody down. It's that simple. That's my vision. Until we get there, my head's down in the ground. I'm not even gonna look up for air. I'm gonna make sure we change music history those nights.
Both Icelene Jones and Cherry Jones have been involved in previous disputes over the management of ODB's estate, so we'll be sure to keep everyone up to date as more information is revealed.