Complex Outlines 15 Reasons Why Supreme Is Suing Married To The Mob
As the legal drama between Supreme and Married To The Mob continues, Complex takes a closer look at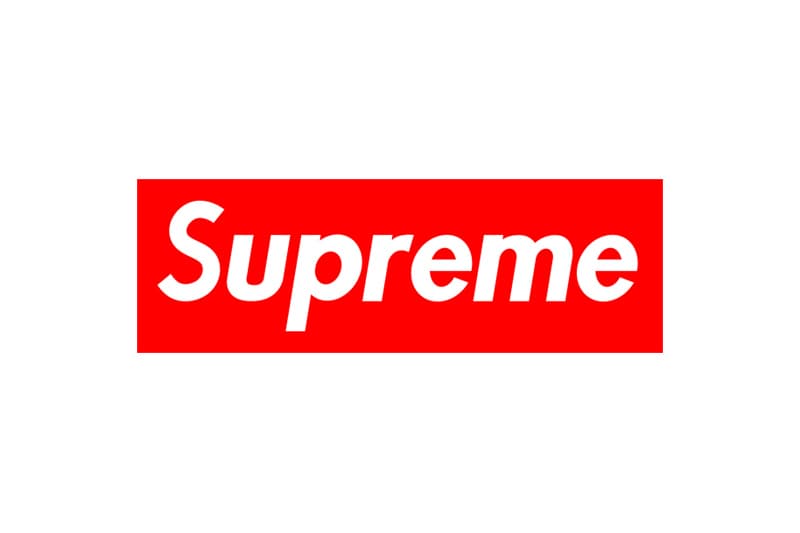 As the legal drama between Supreme and Married To The Mob continues, Complex takes a closer look at the main reasons Leah McSweeney and MTTM are being taken to court. By now, you should be familiar with McSweeney's version of the story; with a bit of savvy reporting, Complex gives us Supreme's response to her argument. That McSweeney re-released the "Supreme Bitch" tees without James Jebbia's consent and expanded the logo to other items seems to be a major point of contention, along with the poster in which McSweeney appears to have "degrading sex with presumably a man dressed as a gorilla." Read the feature in its entirety here (with select points below), and let us know your thoughts below.
McSweeney allegedly didn't seek Jebbia's approval re-release the T-shirt, nor expand the "Supreme Bitch" logo to other items.
This time, McSweeney re-released these products on her own. Everything from "a coffee mug, a knit hat, a cap, a mouse pad, and a beach towel" now bore the "Supreme Bitch" mark. Then Jebbia started getting questions as to whether or not this stuff was official Supreme gear. And on January 1, 2013, McSweeney applied for a trademark for "Supreme Bitch," and planned to sell it at Urban Outfitters and Karmaloop. So Jebbia did what any guy in his situation would do: ask McSweeney what the hell was going on. Given McSweeney and Jebbia's past dealings, things probably started off amicable. McSweeney allegedly assured Jebbia that she would "cease manufacturing and using the SUPREME BITCH Logo," and would keep him informed of her remaining inventory of "Supreme Bitch" stuff, per the document.

Supreme admits it evokes well-known brands, but says the suit is in response to the re-release of "Supreme Bitch" merchandise, not that it exists in the first place.
Streetwear has always had a sense of self-awareness, "sampling" logos and branding with a wink and a nod rather than an attempt to confuse its brand for another, more well-known brand. Supreme acknowledges the transformative nature of its oeuvre by admitting "that it has used designs which have evoked certain brands well-known in American pop culture." But mainly, it denies that there was a "long delay" between the initial "Supreme Bitch" T-shirt and this court case, since the offending items in question were only re-introduced to the market about 2 years ago.

The "Supreme Bitch" logo dilutes the "Supreme" brand "by selling a lower-quality product."
Supreme prides itself on the quality control of its products. Clothes are meant to withstand the rigors of skating, and the graphics are informed by a rich cultural influence spanning the worlds of music, art, and pop culture. The brand claims that MTTM's "Supreme Bitch" mark dilutes those very ideals because the logo is so similar, and not transformative at all. Essentially, Supreme feels MTTM's continued use of "Supreme Bitch," is corny, and by selling it available at retailers like Urban Outfitters, it makes the "exclusive" Supreme look even worse.

McSweeney invoking the First Amendment is just some smart lawyer bullsh*t and this is really about money.
When the case says McSweeney uses the "Supreme Bitch" mark as a "source identifier," what that means is she believes people will see that, and think of Married to the Mob. While that's true, Supreme argues that people will also think of their brand first, which is also very true. The case says "SUPREME BITCH is a transparent effort to profit from the goodwill and the brand recognition of the SUPREME Logo."

Supreme was "influenced" by Barbara Kruger, but claims to never have "appropriated" designs.
On the one hand, Supreme's logo is a flip of Kruger's artwork, but it could be interpreted that it's transformative in the sense that the brand took something catering to high art and that culture, and repurposed it in the world of skating. In fact, Supreme's artist decks do just that-despite their insane aftermarket prices, any kid can go into the shop or website and buy a piece of skateable art. It's also alleged that Kruger was in talks to actually do a deck with Supreme, which purportedly fell through because she wanted her art to go on the top of the board, not the bottom.