ILL-FITS: Jackin' for Swag
As HYPEBEAST's readership continues to grow, so does the size of our inbox. From props and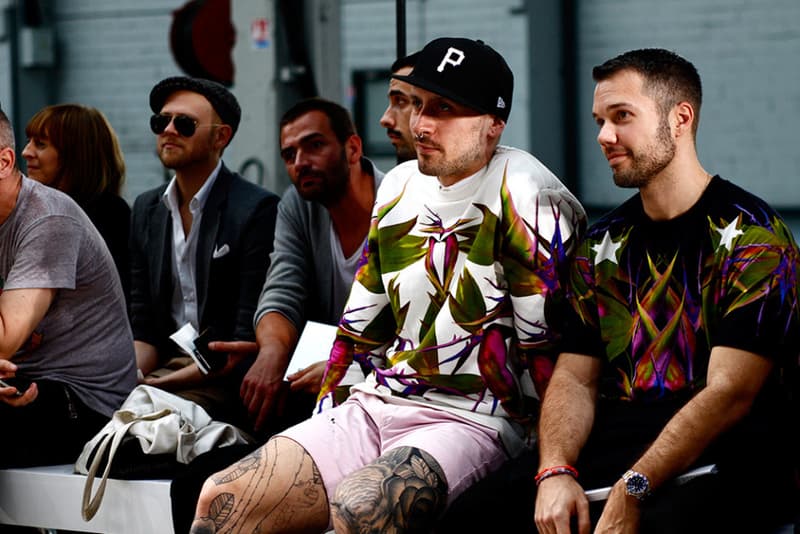 As HYPEBEAST's readership continues to grow, so does the size of our inbox. From props and complaints, to line sheets, aspiring brands and PR companies, we are constantly getting hit up by many of our loyal readers for various reasons. We're making a conscious effort to respond to all of you guys and with the help of our contributing editor and native New Yorker, Robert Marshall, we're creating a new op-ed installment titled ILL-FITS. Primarily intended to answer the messages from all of you style advice seekers, Robert Marshall will tackle one of your questions and we'll post it up here for you to contribute to the discussion.
This may sound similar to a cry from a junior high cheerleader, but a homie of mine has been stealing my swag and I need help. And it's not just a reproduction of my personal style with his own twist, he actually buys the same clothes as me. We've been good friends for a long time and I want to keep it that way, but how do I tell this guy he needs to stop swagger-jackin' me?
Toast to you good sir for finding the courage to announce your cavity-inducing bromance to our readers today. Much obliged. I may be going out on a limb here, but I'd bet many of us would eventually snapped into a self-absorbed rage, slandering your buddy's swagger-jackin' persona and in turn challenging his self-esteem, scaring off his creativity and lworst of all, wounding your friendship. But what will that solve? Is your originality really that much endangered that you'd rather risk losing a close confidant for a few extra 'swag-swags' next to, below and above your name? Of course not, which is why you decided to seek my advice today and we thank you for that. Not for the page likes and ad revenue, but because you possess the unfortunately rare personality trait of empathy – something the world could benefit from seeing a bit more often these days. So how about we work together to find a resolution that will encourage both you and your homie to cultivate your own distinct steez?
To start, lets stop and assess the situation at large. You claim a dear friend idolizes you to the point that he is beginning to emulate your own personal style of dress, going as far as purchasing, tag for tag, the same articles of clothing that lace your closet? Could it be however that this friend of yours isn't actually cloning your look, but rather peeping a much larger, more encompassing trend? What I'm trying to say is maybe you're holding onto this fallacy that your swag is more original than you thought, like Ray J. So to really move forward and begin to criticize another, you have to glance in the mirror and evaluate yourself.
Okay, so lets say after that self-examining prerequisite we discover you do in fact have this distinct cool that your homie highjacks without tailoring it to his intrinsic self. Now, if you were to poll the people around you on what to do you'd likely get a number of responses ranging from ignoring the situation and distancing yourself from said friend, to drastically altering your style just to throw him off your trendsetting scent. But I ask again, how will that truly solve the problem at hand whilst preserving your friendship? If you really want to decode this identity crisis in the truest form, it is best to uncover what it is that subconsciously drives your friend to go this far. Insecurity, longing to fit in, lack of style variety in close proximity, and of course admiration are all motives for a copycat swag killer. This appraisal will help you transition to the next step, which is simply confronting the individual and being straight up with how his wardrobe choices are tainting your image. Remember however, you're accusing this man of plagiarism, which could immediately put him on the defensive, so engage with sensitivity and caution. Once you finish backhandin' his ego, respond with offering your assistance in building his own swag. Take him shopping, introduce him to new circles, attend fashion shows, forward links to a few style sites, and so on. A polite, servicing approach will encourage your friend to go out and be comfortable with his own appearance. If not, and it all backfires, the hell with him. His presence will only continue to stifle your own creativity.
Before I go, I'd like to leave you HYPEBEASTs with a brief quote from 18th century poet Edward Young, in which the Englishman asks, "Born originals, how comes it to pass that we die copies?"
Photographer

Tuukka Laurila/Hypebeast
Join Our Discussions on Discord
The HYPEBEAST Discord Server is a community where conversations on cultural topics can be taken further.