Daft Punk Detail 'Random Access Memories' Track By Track
After revealing some secrets to Rolling Stone, Daft Punk's Guy-Manuel de Homem-Christo and Thomas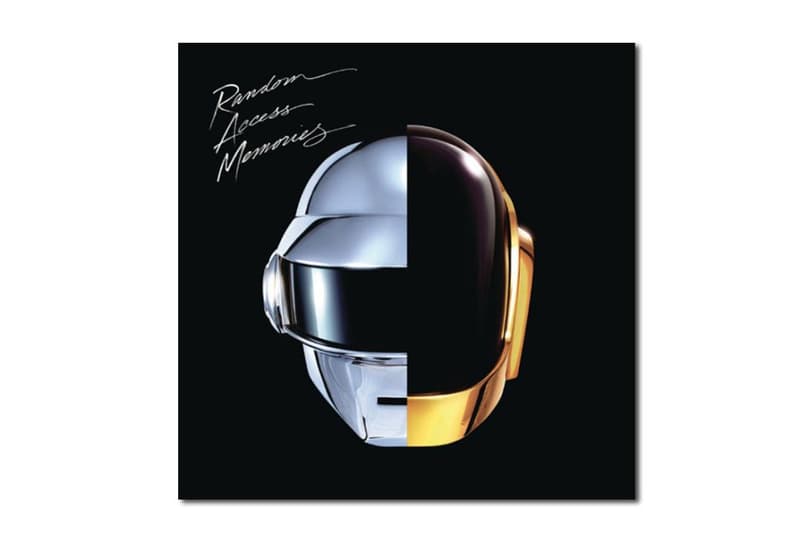 After revealing some secrets to Rolling Stone, Daft Punk's Guy-Manuel de Homem-Christo and Thomas Bangalter sat down with French publication Le Nouvel Observateur to provide a track-by-track breakdown of their upcoming Random Access Memories. Translated to English below thanks to Soundisstyle, the piece does well to whet the appetite of fans ahead of next month's release. Random Access Memories is set to drop on May 21 while the radio edit of the album's "Get Lucky" – which features vocals from Pharrell alongside rhythm guitar from legend Nile Rodgers – can be purchased now via iTunes and Amazon.
Give Life Back to Music
One of the ambitions of this disc is to provide both something light and elegant. Here is John Robinson Jr., who plays drums. It was this "Off The Wall" album by Michael Jackson. What's great in a performance like hers is the infinity of possible shades: something we had not used with the electronic programming … Disks produced by Quincy Jones have always fascinated us by their precision ultimate that has never been achieved by any technology whatsoever. It's a little basic difference between "Thriller" and "Bad." In the latter, the securities are of a very high level, but the performances are less qualified.
The Game of Love
We sing with vocoders. At a time when human voices are processed to become robotic, we found exciting to make a more humane as possible robotic voice. The idea of ​​artificial intelligence approaches the man … An emotion of something that is not human but tries to be."
Giorgio by Moroder
We met several years ago and has always been for us a kind of mythical figure, a little mysterious. His personal journey following the music. The idea came to us a little bit of a documentary based on an interview we conducted. The voice of Giorgio Moroder was recorded with multiple microphones several different times … So we finally recorded about three hours of interviews in which he recounts his life as a musician. This piece is a metaphor for musical freedom: we have always tried to break down the barriers between genres, between good and bad taste, the stuff connected and unconnected. Giorgio is a bit of a model of its kind. He was born in a small provincial town, began studying music in hotel lounges, the opening act for Johnny Hallyday, starts doing stuff progressive rock. To hear him say, in 72 years, "ah, I made ​​electronic music forty years ago," it's fascinating.
Within
Gonzales plays the piano on the song. He's a friend and a great pianist, one of the best musicians of his generation. "Within" is one of the first songs we recorded. It is very minimal: a little rhythm section, bass, piano. Create the most with very little, this is the idea behind this title.
Instant Crush
Julian Casablancas of The Strokes sings. We are both great fans and we learned that he wanted to meet us. It was this demo that was lying, he came, he listened and he was thoroughly! It has a kind of gift. We, basically, we love rock and the concept of the rock band, but there were so many strong things that the emergence of a new voice at one point became difficult. Recently, The Strokes and MGMT – with dimensions and sensitivities – succeeded. Julian has a punk rock side, a super strong emotional impact in its melodies. It was important to have this album to feel surrounded by our contemporaries.
Lose Yourself to Dance
This piece is the simplest definition of our desire: an album and worked very simple at the same time, with a low axis, drums, guitar – and robots! This is the opposite of something overproduced. Our fantasy was to redo the dance music with drums … The record that way has brought us enormous satisfaction, we are proud that it is a real drums on the album and not a box to rhythms. There are two drummers on the disk: John Robinson Jr., who holds the record for the most recorded drummer in the world, and Omar Hakim, who started with Stevie Wonder in 16 years …
Touch
This piece is the crux of the album. It is the starting point of the entire disk that holds the meeting with Paul Williams. A sound engineer we know we presented. Paul Williams [composer of film music, including "Phantom of the Paradise" and actor] visited us in the studio. From this meeting was born something very cinematic, very narrative. "Touch" clearly defines the psychedelic aspect of "Random Access Memories" . This piece has 250 tracks, so this is the most complicated, the most crazy.
Get Lucky
Pharrell Williams sings this song: it was natural to invite our album. It is a born performer, complete, which produces a lot of elegance. It has not always had the opportunity to show he could be a great singer, so that we can include it in the pantheon of legendary performers. There is no imaginary line that separate the great artists of the past and present who are all worse than before. We wanted to give the impression of being in a capsule in the studio, isolated from the world. One can believe in 1978, but our idea is to travel this music in the present and in the future, see what happens and see if this enthusiasm is contagious.
Beyond
Another piece done with Paul Williams who wrote the lyrics. It is a cosmic super song with very poetic lyrics and very pure. We talked a lot with Paul Williams of the direction of this album, and it was worth it to put words to our ideas.
Motherboard
A futuristic piece, which could be the year 4000 …
Fragments of Time
Our reunion with Todd Edwards [composer house] after Discovery.
Doin' it Right
The angelic voice is Panda Bear [group Animal Collective]. We love what he's doing solo, as well as the approach of his group. This piece – the only electronic song on the album – is the last recorded. The result is a kind of relaxation. Probably the title once the most futuristic and contemporary.
Contact
A piece made with DJ Falcon and recorded during the last mission of NASA's Apollo 17 voice is that of Captain Eugene Cernan, the last man to have gone to the moon. It is a voice that literally just space. And it speaks for itself …