Frank The Butcher Talks Sneaker Design & the Reebok 30th Anniversary Classic Leather
Frank The Butcher (Frank Rivera) recently sat down with HYPEBEAST for a lengthy discussion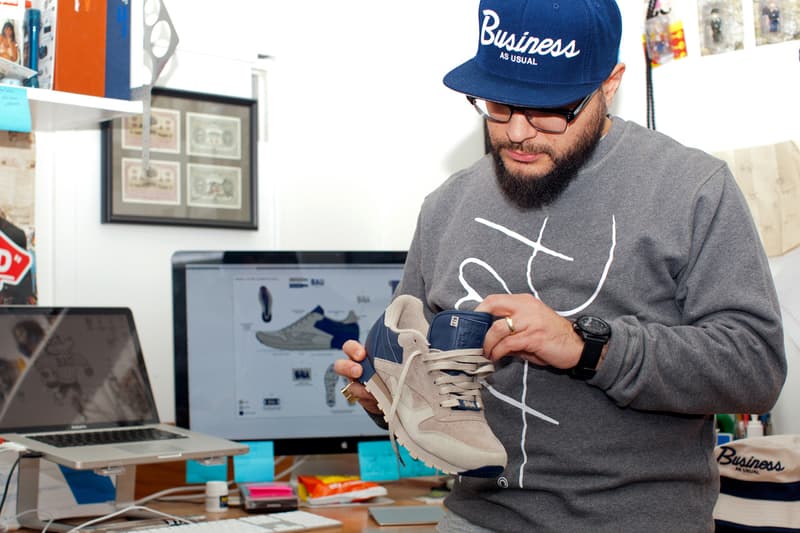 1 of 3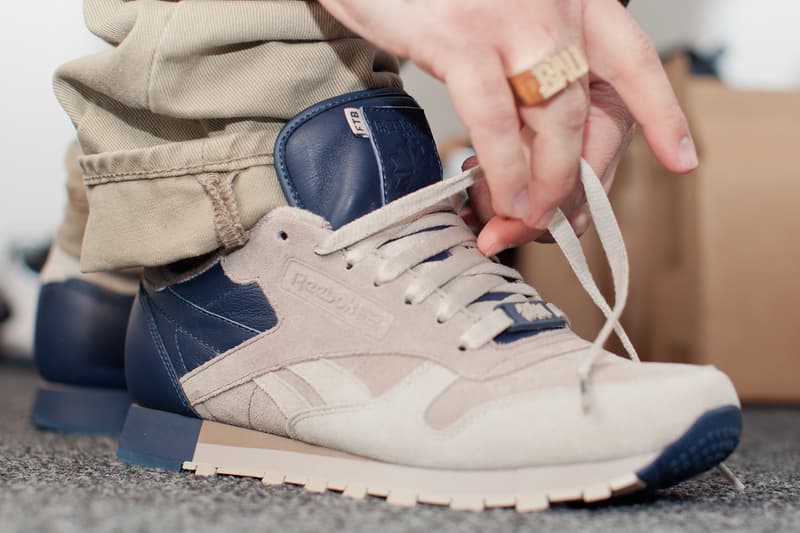 2 of 3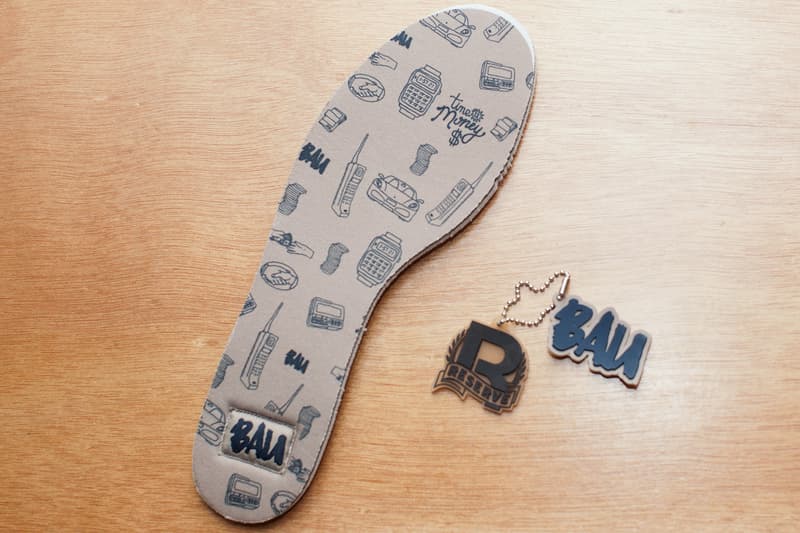 3 of 3
Frank The Butcher (Frank Rivera) recently sat down with HYPEBEAST for a lengthy discussion regarding his ever-expanding role that saw him transition from streetwear consumer to one of the more recognizable designers in the industry. Noting the utter importance of considering how particular design elements will age over time, Rivera also delves into his initial experience with Reebok and how the Classic Leather harnesses the aforementioned transcendent qualities that have allowed the sneaker to constantly be rediscovered. Touching on an array of topics, Frank The Butcher is open, honest, and candid regarding his life and designs. Look for his collaborative Reebok 30th Anniversary Classic Leather — as part of the Certified Network — to release March 16, 2013 at select stockists including Bodega, Burn Rubber, Shoe Gallery and Pickyourshoes.
Can you introduce yourself and what you do?
My name is Frank Rivera, but better known as Frank The Butcher. I am the creative director of Boylston Trading Company out of Boston and owner/founder of BAU.
What's it like to go from an ardent consumer, to somebody in retail, to finally a designer?
It's a gratifying feeling to be so passionate about shoes on the consumer side and having a successful transition to the other side of the fence. One thing that I had to realize, which came with time, was that I couldn't just design things for myself. As collectors we often fantasize about what we would do to shoes if we had the chance. "I'd use this material, this color, I would never do that…" but that is a naïve perspective sometimes. I definitely had a narrow picture before I met and worked with designers at shoe brands. Then one day you find the intersection of reality and passion, which is a great place to be.
What sort of perspective does this offer you that many may fail to see?
I think the ability to create product that speaks to people outside your circle. At the end of the day the shoe needs to sell. Also, taking under consideration how trends will age. Worst feeling is to put out a shoe no one will wear next year.
What were some of your earliest/favorite experiences with Reebok?
The Reebok Classic Leather was big for my neighborhood coming up. Even when signature basketball shoes were dominating, it was always cool to have a clean pair of Reebok Classic Leathers on in the early to mid-nineties.
What sort of factors are necessary for something to last 30 years and still remain relevant? 
The sneakers that are usually considered classics are the trailblazers. Innovators for their period and with that comes respect. It's no easy feat to keep the same shoe on people for 30 years. Believe me, others have tried.
What are your thoughts on the Classic Leather itself?
The Classic Leather lasted 30 years because the design transcended the '80s. It went from an athletic shoe to a lifestyle shoe – in the purist sense of the word. People continue to rediscover the "Leather" and hopefully my design helps.
When setting out to create something, do you have a particular workflow or method?
I like to go through a bunch of shoes that the company I'm working with has done. For instance, the way I started this Reebok project; I looked up all their collabs, inline product and current product – not for "design" ideas but for a full picture of what they are able to accomplish execution-wise. That includes the Classic Leather and other models. I've seen shoes that I wouldn't wear or that were for other markets that used types of techniques, materials, prints, fabrics or textiles that I could apply in different ways to create something new. Gives me a picture into what the factories can do. Then I go into trying to make this shoe mine.
How did you approach the design of your Classic Leather? The color blocking is really on point!
Thanks! The way a shoe is color-blocked can create optical illusions. It can make shoes look "faster," slimmer or light. Or the opposite – make them look fat or "slow." I wanted this shoe to look fast and mean. The navy leather on the back makes the shoe look like it's leaning forward, ready to take off. The slight differences in the toe box color breaks off the size of the toe.
What are your thoughts on the overall campaign set forth by Reebok and the partners they've chosen?
Reebok did a great job at selecting partners for this program. Each partner has other things going on – other reasons for you to be interested. With my partnership I decided to pull in some other components, like a "friends & family" snapback and bucket hat with Reebok's sister company Mitchell & Ness and a music angle. Business As Usual is not only the name of the project!
Their HQ is in my backyard so I've had the pleasure of seeing a lot of the shoes develop. They are proving that their success is not solely defined by celebrity affiliation. Product is still king.
Any last words? What can we look forward to from Frank The Butcher in the coming months?
I will continue my partnership with Reebok, am launching the BAU line, and will continue doing my thing with the Butcher's Block series and music projects. Always moving! BAU!