The "Gravitational Pull" of Pharrell Williams
With the end of the year fast approaching, Complex sat down with Pharrell Williams to look back on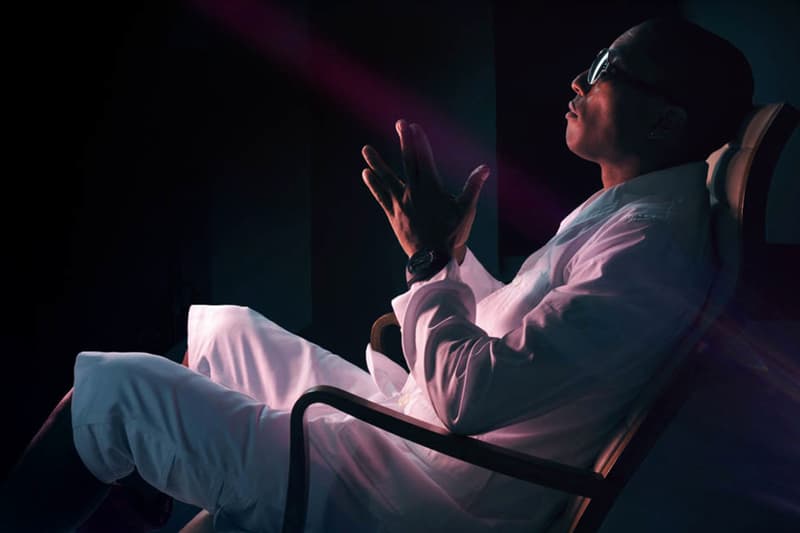 With the end of the year fast approaching, Complex sat down with Pharrell Williams to look back on what 2013 meant to him in "Gravitational Pull." The online article, in departure from standard interview format, features an immersive visual layout strung together with striking imagery and dynamic GIFs that build off Pharrell's continued interest in outer space. The in-depth interview sees the hip-hop mogul talk about the importance of reinventing oneself, summer hits like "Blurred Lines" and "Get Lucky," whether he still enjoys rapping, and furthermore, if he agrees with Kanye's recent statement that "hip-hop artists are the new rock stars."  See below for an insert from the interview and head to Complex for the full piece.
Did you ever imagine you would end up where you are now?
What's ahead, you don't know. So, fuck it. Remember they didn't like tight pants? They were laughing at me. We were jumping around in the N.E.R.D video, "Everyone Nose." We were bringing light to what the party scene had become. We were moshin' at a time where niggas were like, "What's that?" And I'm like, "What do you mean? Y'all don't remember when Onyx was moshin'?" They were the first to do that shit.

Most people wouldn't connect those dots, Onyx and tight pants.
I took inspiration from that movement last year when I went to Japan. I dressed like a black skinhead. I was wearing a flight jacket, and instead of red suspenders I had Chanel suspenders. I'm living in the moment. I'm dancing in that light. Because I know that at some point, either the light burns out or the projector stops turning. So, is there a method? That's my method. My method is to know I can't control everything. I can't make everybody like me. And there's a small bunch of people that fuck with me, right? So, I'm cool with my soldiers.