A Conversation with Danny Brown
A stand-out figure in rap culture and noted as a prominent artist full of creativity and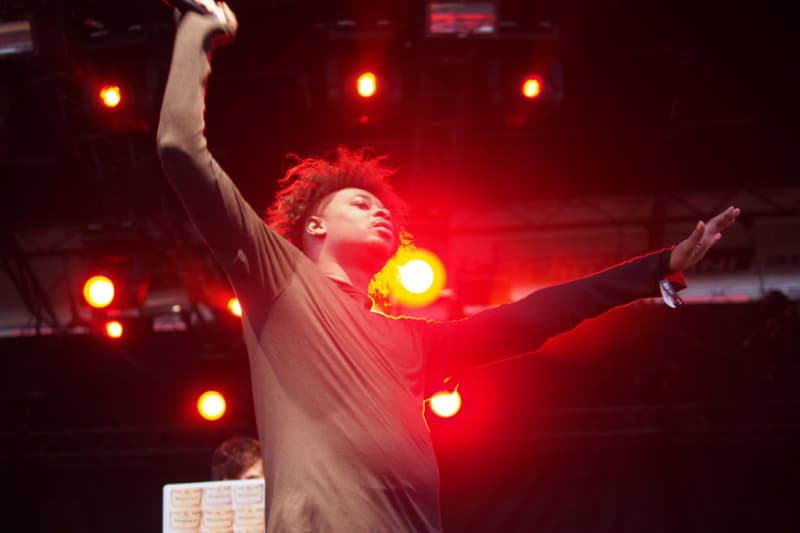 1 of 2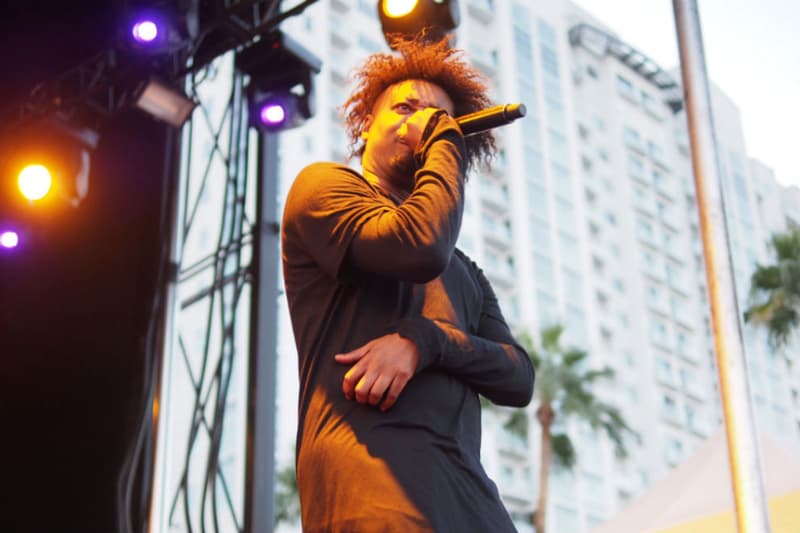 2 of 2
A stand-out figure in rap culture and noted as a prominent artist full of creativity and personality, Michigan-based Danny Brown has been making creative waves since he stepped onto the music scene years ago, but 2013 has proven to be one of the biggest years for the rapper yet. Dropping his highly anticipated Old album earlier this year through Fool's Gold Records, Danny Brown has rooted his signature powerful vocals and crisp lyrical composition as one of today's most recognizable sounds. With the year coming to a close, we caught up with Danny Brown at the Life is Beautiful Festival in Las Vegas to discuss life after Old, public perception of his music and antics, and finally, address rumors surrounding an endorsement deal from KFC.
How are you feeling today?
I'm cool.
Being here in the Life is Beautiful Festival in Las Vegas, what do you connect with this city?
I guess being from Detroit we got casinos too? (Laughs) I guess it's like one of the first places I went for a family vacation when I was a kid.
Your album Old offers a vast variety of sounds. How did you approach the album and how did you connect all these different sounds into one body of work?
There wasn't like a real thought-out process. I was recording songs and before I knew it, the album just sounded like two different pieces. So I just had to figure out a way on make it a little bit more cohesive. At the end of the day, I always did that with my other albums to make, like, two separate sides and never just blatantly did it that way, so I was just like, forget it. Might as well, you know, I had no other choice to be honest. It was the music that did it, you know? It wasn't a conscious decision.
How do you evaluate the response of fans, critics and charts have given regarding Old?
Well, I'm happy. The album received a lot of good reviews, you know? In places that I would like to get good reviews in and I mean, it's like what you put into something, you get out of it. I put a lot of work into it, so it was well-deserved.
Is there an age limit in hip-hop or music in general?
Nah, it's not sports. It's mental.
What comes after Old?
Um, I don't know. I'm not the "work on a mixtape every month" kind of dude. My music pretty much reflects my life so I'm good at life at this point.
Apart from your album, what's the album of the year for you and why?
To be honest with you, I got the album of the year (laughs).
How would you outline the respective impacts/influences hip-hop and house music had on your hometown Detroit?
I mean house music is just one thing, you know what I'm saying? I think impact of music in Detroit is more of an impact of the Bay Area.
There are crazy rumors about you floating around the internet — most recently that KFC has paid for your new teeth. How do you deal with stories like this?
I don't know! People, or let's say dumb folks just print and post anything. I don't care about all that really. It was probably KFC that did that on purpose to get some publicity out of that. Somebody want some chicken outta that shit that day.
What is the biggest misconception the public has about you?
I don't think about what the public think about me, I don't think about stuff like that! (Laughs) I don't live my life for other people, you know? I wouldn't care what they think about me, to be honest.
You're known for your eccentric fashion sense. Do you have any possible collaborations with fashion brands in the future?
I don't do that. I just wear what I want to wear. I rap, and I just stick to that. People try to do too much shit sometimes.
Message to your fans?
Yeah, um, buy my album! (Laughs) Please!
Interview & Photography: Peter Suh