Mercedes-Benz AMG Vision Gran Turismo Worldwide Debut Recap
The Internet was set ablaze recently when Mercedes-Benz introduced its latest supercar, the AMG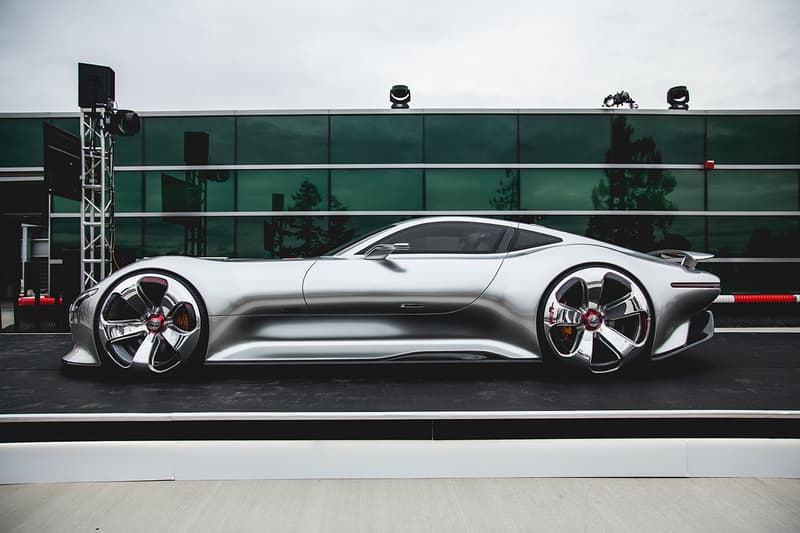 1 of 12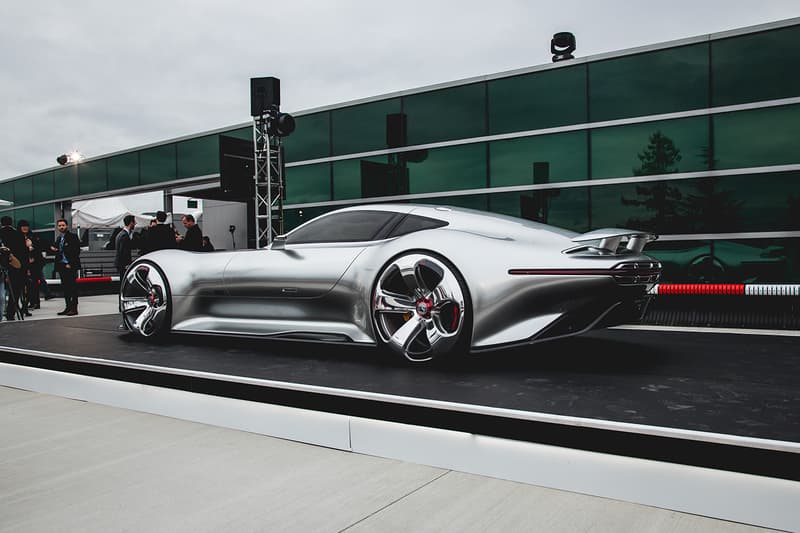 2 of 12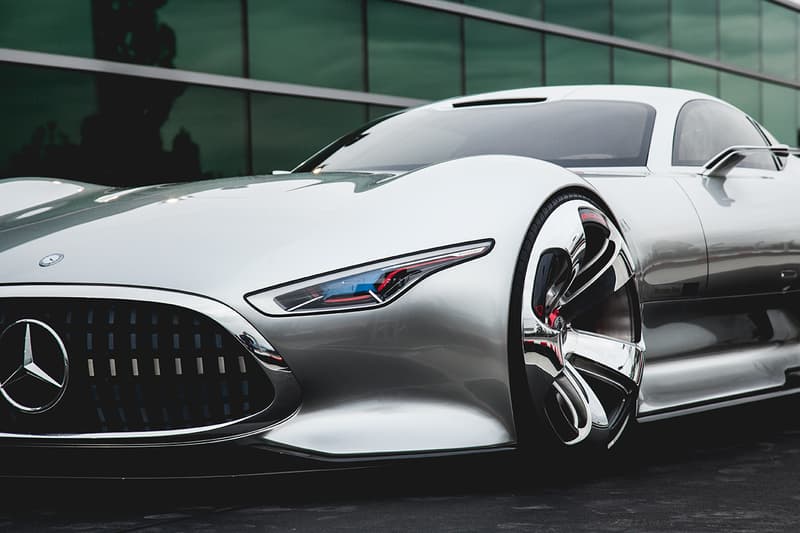 3 of 12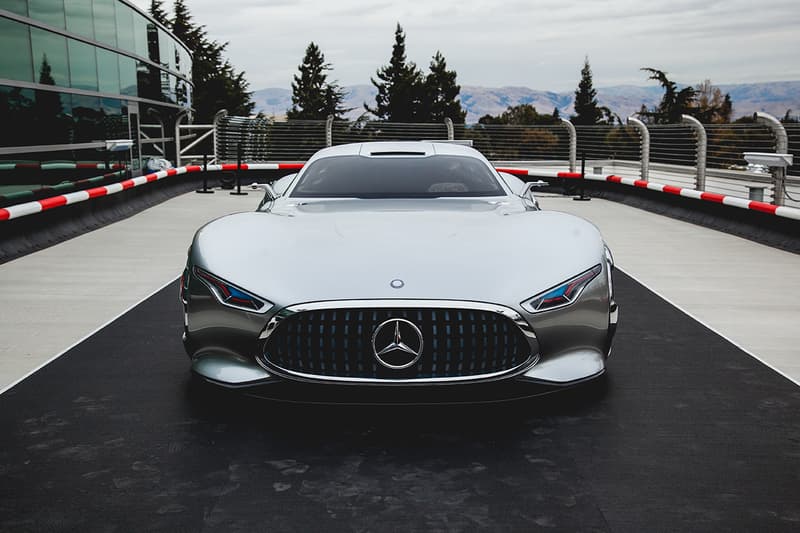 4 of 12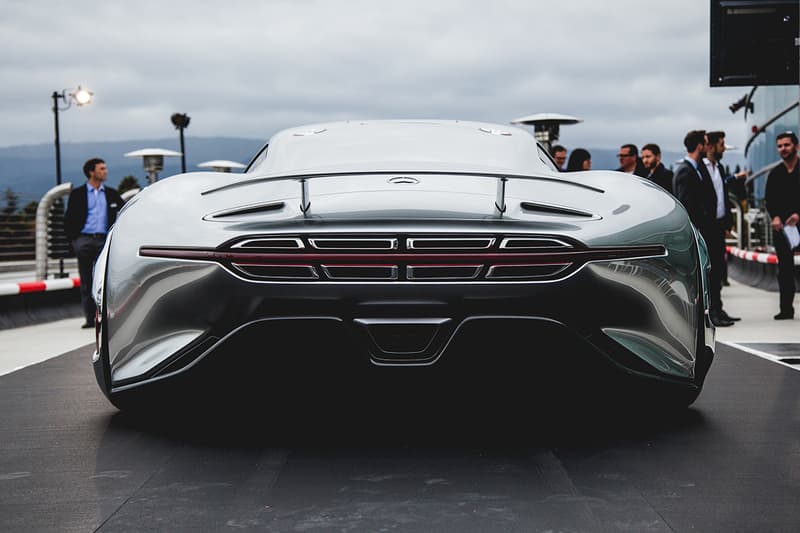 5 of 12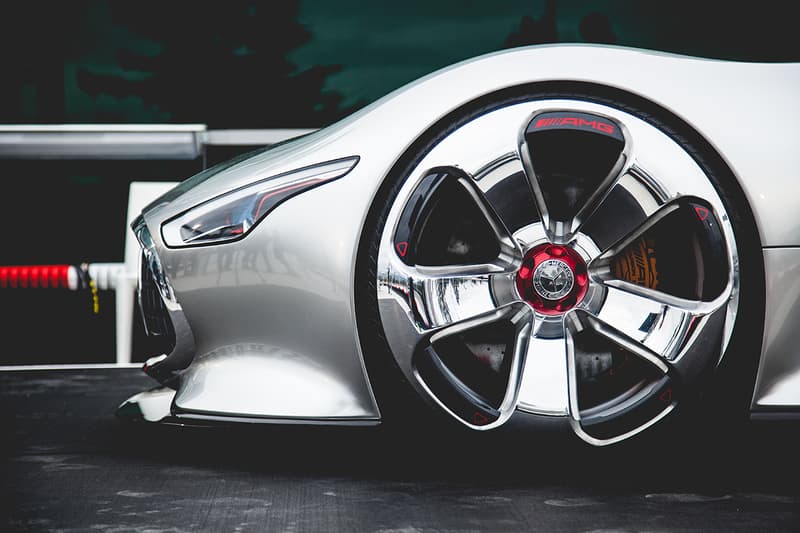 6 of 12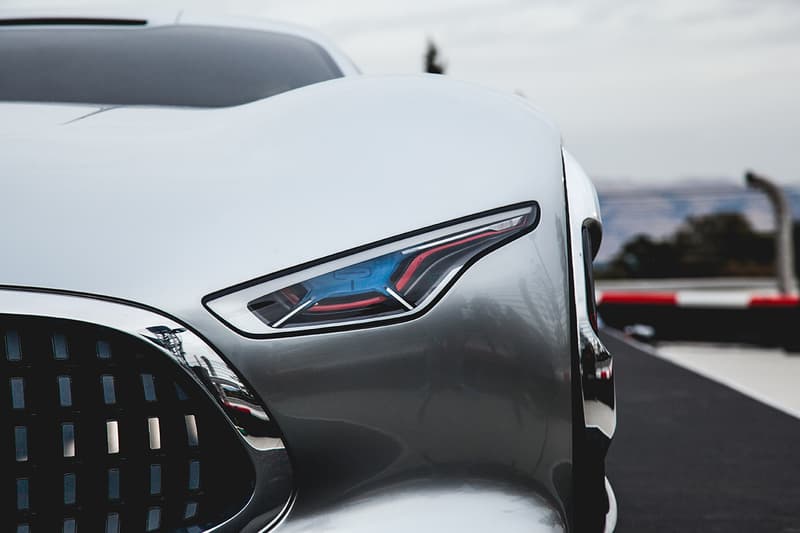 7 of 12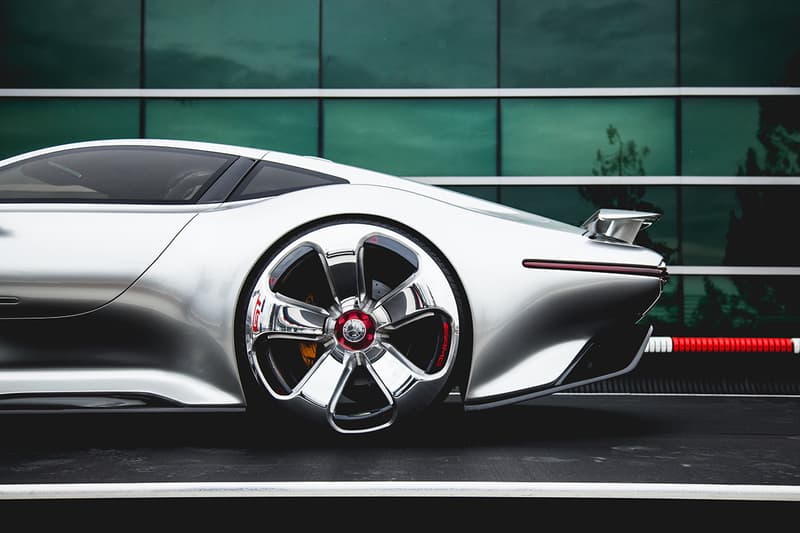 8 of 12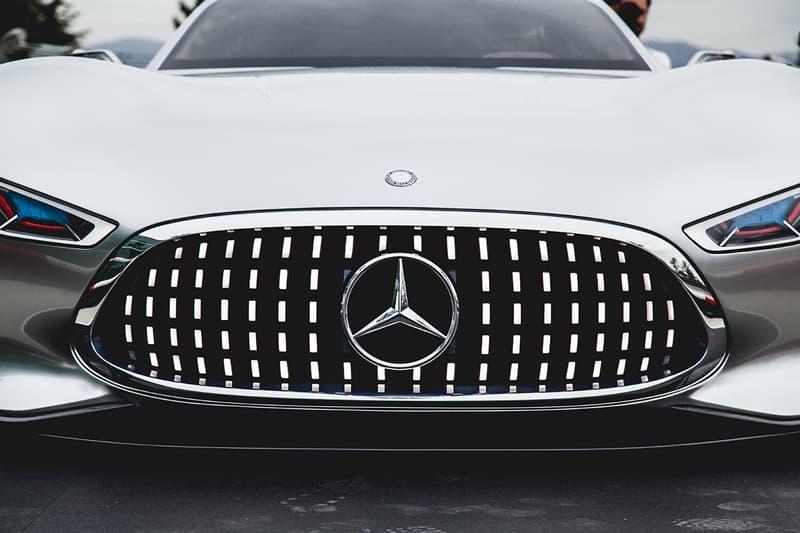 9 of 12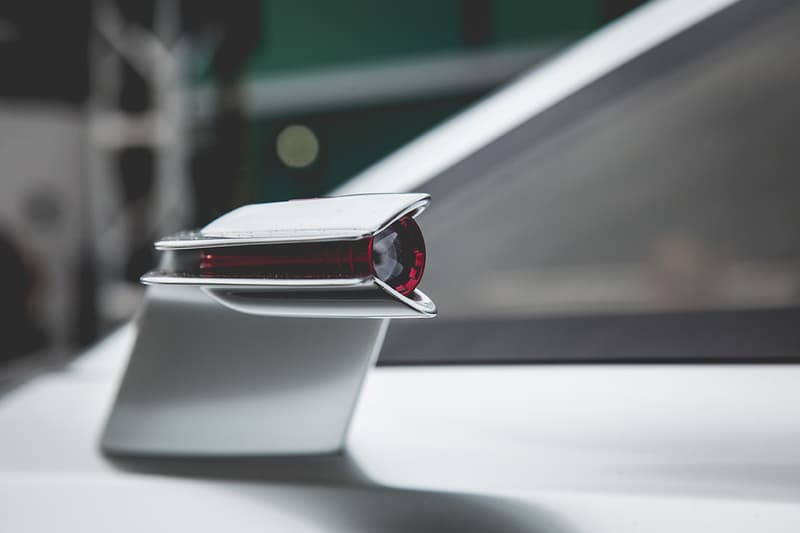 10 of 12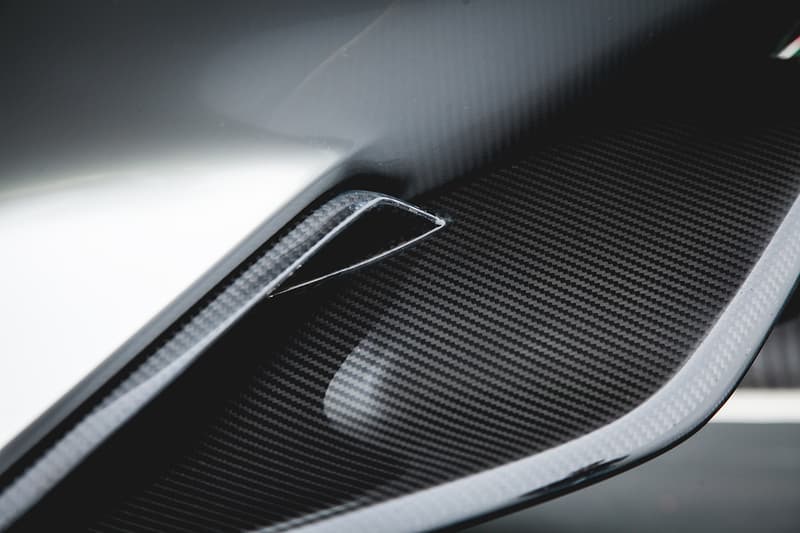 11 of 12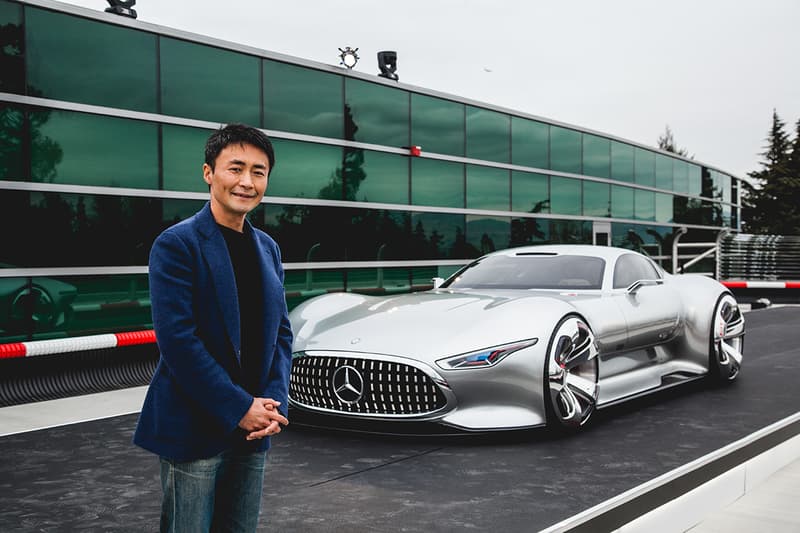 12 of 12
The Internet was set ablaze recently when Mercedes-Benz introduced its latest supercar, the AMG Vision Gran Turismo a few days ago. Coinciding with the official grand opening of its new West Coast Sunnyvale, California research and design facility, Mercedes-Benz hosted a special press engagement to officially unveil the concept car model on Tuesday, November 19, 2013. Designed specifically for Gran Turismo 6, the car is a concept vehicle that is not planned for production, but rather will be limited strictly to in-game play. Taking place on the rooftop terrace of the newly minted facility, the 1:1 scale, full size model was on display highlighting all of the premium design elements such as the LED lighted front grill and carbon fiber components.
HYPEBEAST also had the opportunity to sit down with Kazunori Yamauchi, Gran Turismo's creator, who was also in attendance for the unveiling. The evening was actually the first time that Yamauchi had seen the completed 1:1 scale model in person. In between taking shots of the car with his own camera for his personal collection, Yamauchi took the time to converse with our editors about his storied history with the Gran Turismo franchise as well as the future of the game and the next generation of video gaming.
For those that aren't familiar with your work, could you please introduce yourself?
My name is Kazunori Yamauchi and I've been the producer for the driving simulation game Gran Turismo for the past 20 or so years.

How have the last 20 years been for you?
Since each of the titles, from GT1 to the current one we are working on, GT6, it's pretty much been no rest. I don't even think I've had an actual weekend for the past 20 years haha.

I heard that this is your first time seeing the actual physical version of the AMG Vision Gran Turismo. What are your thoughts on it?
I've seen the CG version of this car over and over again, but seeing it today, I'm really amazed at the quality of it. It's above what I expected, and that's already with a pretty high set bar.

It was mentioned that well before you even knew what the car would look like, you needed specs and technical data on the Vision in order to start the game developing on it. How did Mercedes facilitate your request, and how did you get them involved with the project?
Well, I initially reached out to a few manufacturers asking if they would make a Gran Turismo for Gran Turismo. A few got back to be saying that they would love to. What impressed me about Benz was that when I arrived at their design facility in Stuttgart, they literally had hundreds of designs of this car on this wall. They had their teams from all over the world to submit their designs for my request. They were really keen on this project and had so many people involved up until just one was selected.

I mean, this is the final design, but we are still working on the finishing touches at our studios. They made it that good.

There's no denying the cult-like following of the Gran Turismo series. Could you tell us more about how things are going with the franchise, especially with the move to the next generation of consoles? With such attention-to-detail on the driving experience for each of the games, will things become more challenging as the demands increase?
I think moving from PS3 to PS4 actually makes development easier. The PS3 was a special type of hardware that required tweaking, but the PS4 is more plain and straightforward. Better graphics just bring and make the experience that much more closer to the real thing.

Any last words regarding this experience and with GT6 coming soon?
I mean, either way, I am happy to see a beautiful car like this come out to the world today. It reminds us that cars are a beautiful thing.
Photographer

Alex Maeland/HYPEBEAST
Join Our Discussions on Discord
The HYPEBEAST Discord Server is a community where conversations on cultural topics can be taken further.