A Conversation with Tim Coppens on His Work with Common Projects
This year's runway shows saw a number of exciting collaborative releases between footwear brands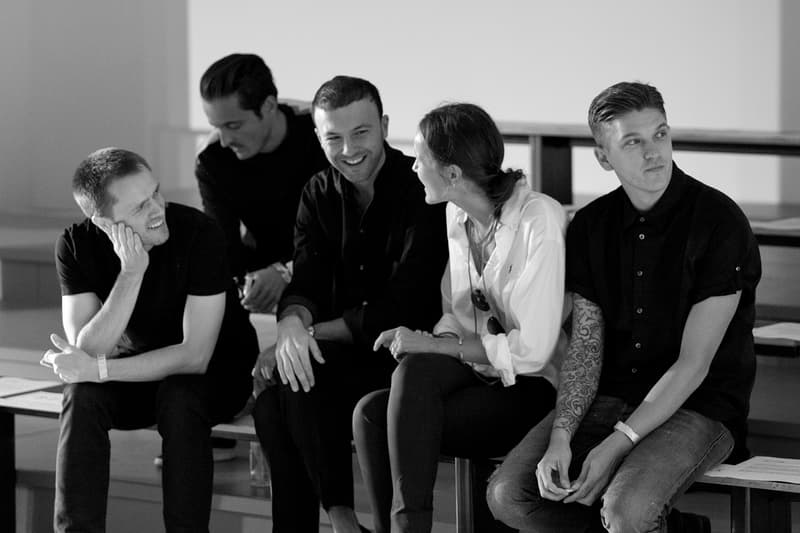 1 of 5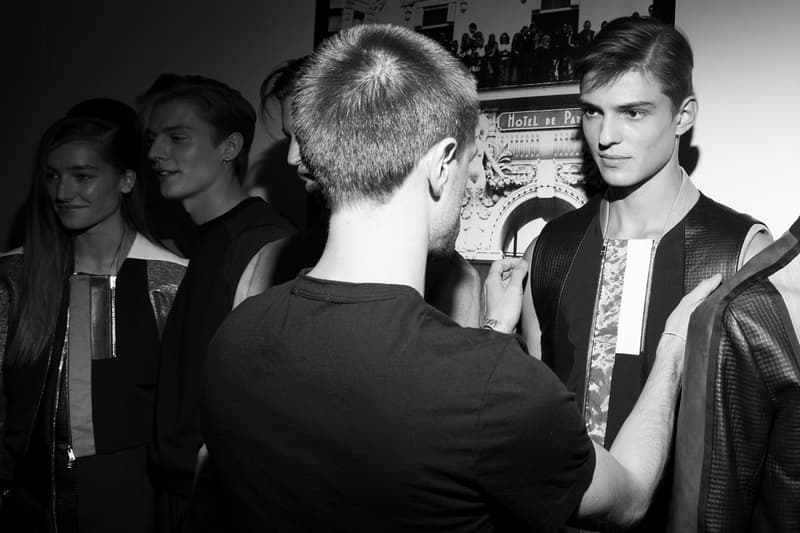 2 of 5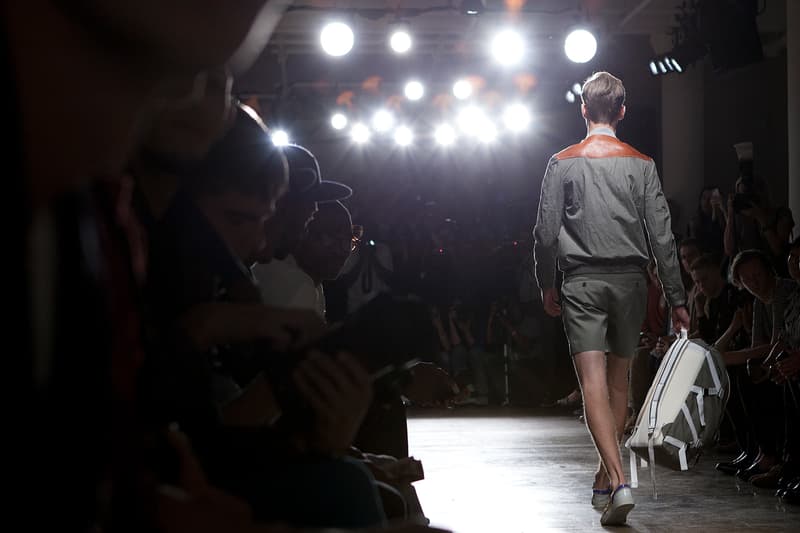 3 of 5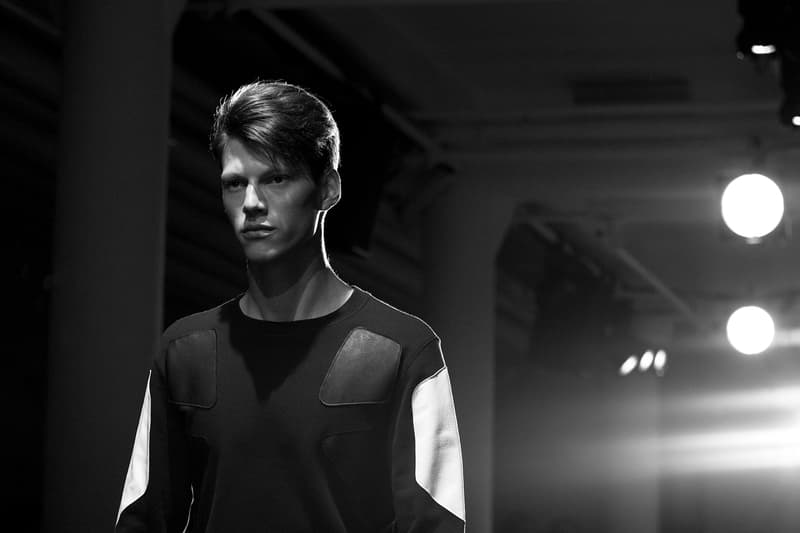 4 of 5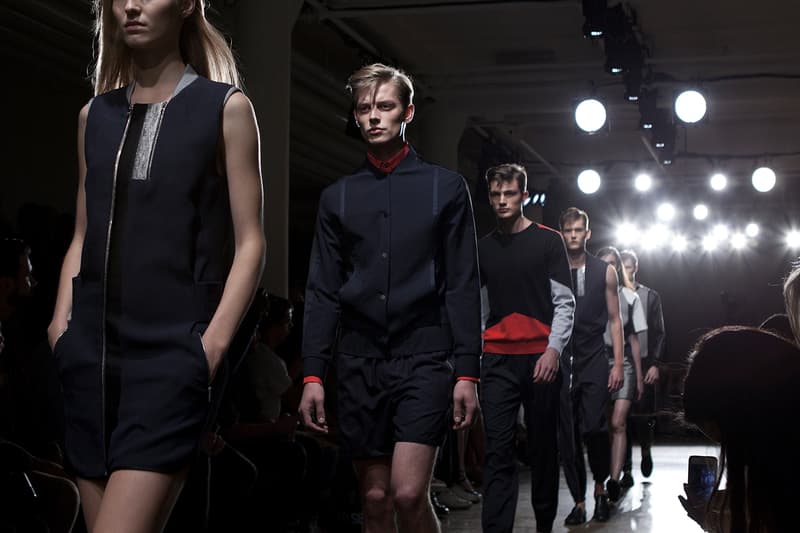 5 of 5
This year's runway shows saw a number of exciting collaborative releases between footwear brands and designers. Amongst those handful of co-branded displays was the Tim Coppens for Common Projects 2014 spring/summer collection. Having first worked together on a 'trial' shoe in 2012, the two brands have since been exploring different silhouettes, leaving a unique imprint on Common Projects' typically minimalist aesthetic. Joined by Tim Coppens, we learn of what each brand brought to the table, the advantages/disadvantages of working on such a simple canvas, and his need for going fast.
---
Can you talk a little bit about how this collaboration came to be between Common Projects and your own brand?
We met in (The News), the showroom where Common Projects is represented – and where we are represented as well. We started talking and we did a shoe in Fall 2012, just as a trial – we didn't really sell it or anything. We did it again last fall, and that worked really well. We understand each other — it's a very easy collaboration. We get along as friends and it's something that goes very organically. So for spring, we just wanted to push a little further and just make the shoes a little more conceptual. It worked really nicely. They have really good factories and they know what they're doing. We bring in the materials and designs from the collection and it's a… it's a no-brainer (laughs).
Common Projects is really more of a minimalist brand, but I see your brand as really more on the technical side of things, so in what ways would you say the shoe finds [a middle ground]?
If you strip them down, if you make them all into black and white fabric, it would be very minimalist. The volume is what gets changed a little bit. We add to the fabrics and combinations and all that, you know. It's like, it's that really good base that Common Projects has, that perfect sneaker, and we add that concept to it. Because, you know, it's a good base. You need a good base, and then you can start building on that. I think it also helps to show that Common Projects can be more than just a blank canvas. I think with our brand, it's a good combination.
Is there something special about New York Fashion Week (and the city) that inspires you? Does that reflect itself in what we've seen?
I think that [it's] energy. I like going fast, [and to] speed things up. I think the energy in the city, the people, the nationalities, all that kind of stuff, that vibration – that constant vibration. I think it's something that is very important for me. I can't do things tomorrow, and that feels very right for me. That's also what this collection reflects – we do a lot, and it goes very fast. That urban vibe, my interpretation of that is in there. We do a sophisticated collection, but there's an urban vibe to it, and that's very important to me as well.
Do you have a favorite silhouette?
I like the star slip-on, but the black one with the metal and the cork is more simple and sophisticated. I think that's my favorite one.
How much did you know about footwear before working with Common Projects? How much of [this project] was a learning experience for you?
I've always bought sneakers. I think footwear is something that you can "know" a lot about. But there's technology in footwear, I mean, I worked for adidas – it goes very fast. The Nike Flyknits are something that blows up, and [then] it goes. So I think there aren't really any limits, and [also] we just started so I wanted to approach it that way. It's gotta go further and further and further. I think the 'base,' again, that Common Projects uses is quality-made, and I think that's [all] I need to know. Then you just build on that.
"We understand each other – it's a very easy collaboration."
Tim Coppens on the collaboration
---