Sinead O'Connor Writes Open Letter to Miley Cyrus, Cyrus Fires Back on Twitter
Having compared her recent controversial antics and scandalous actions to those of Irish singer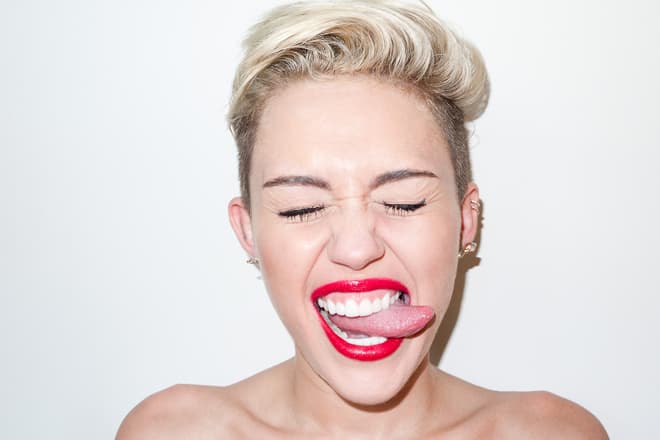 Having compared her recent controversial antics and scandalous actions to those of Irish singer Sinead O'Connor, it looks like Miley Cyrus and the classic rock icon are throwing fists back and forth. The story started off innocently enough, with Cyrus comparing her "Wrecking Ball" video to O'Connor's "Nothing Compares 2 U" clip, to which O'Connor responded with an open letter criticised Miley's co-workers and loved ones for allowing her to conduct controversial performances and making way for her public image to become what it is.
I am extremely concerned for you that those around you have led you to believe, or encouraged you in your own belief, that it is in any way 'cool' to be naked and licking sledgehammers in your videos. It is in fact the case that you will obscure your talent by allowing yourself to be pimped, whether its the music business or yourself doing the pimping.
Cyrus, however, has not responded kindly to the comments, resulting in her calling out the Irish songstress with controversial images on twitter and igniting an online feud.
Sinead. I don't have time to write you an open letter cause Im hosting & performing on SNL this week.

— Miley Ray Cyrus (@MileyCyrus) October 3, 2013
So if youd like to meet up and talk lemme know in your next letter. :)

— Miley Ray Cyrus (@MileyCyrus) October 3, 2013
With Sinead O'Connor now threatening legal action, click here to read the open letter that started it all.