Levi's® Station to Station: PROCESS with Leslie Terzian Markoff of Tangleblue
You can't help but feel the passion that emanates from Tangleblue's Leslie Terzian Markoff the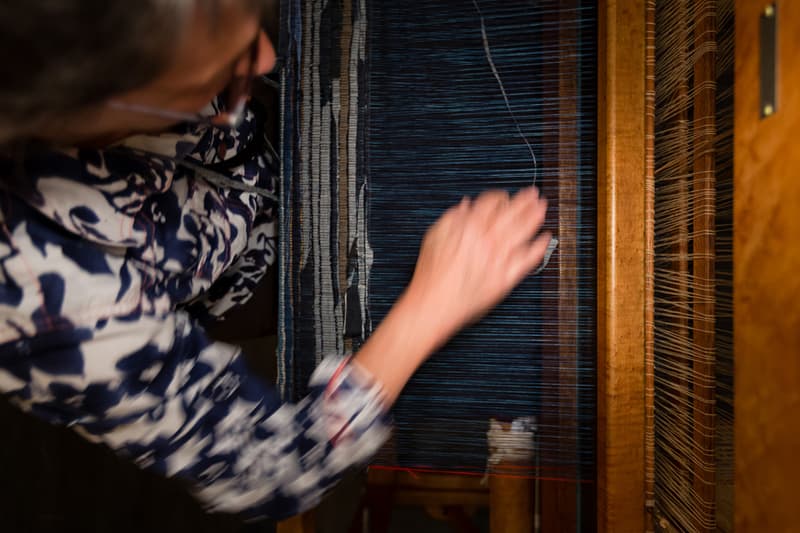 1 of 9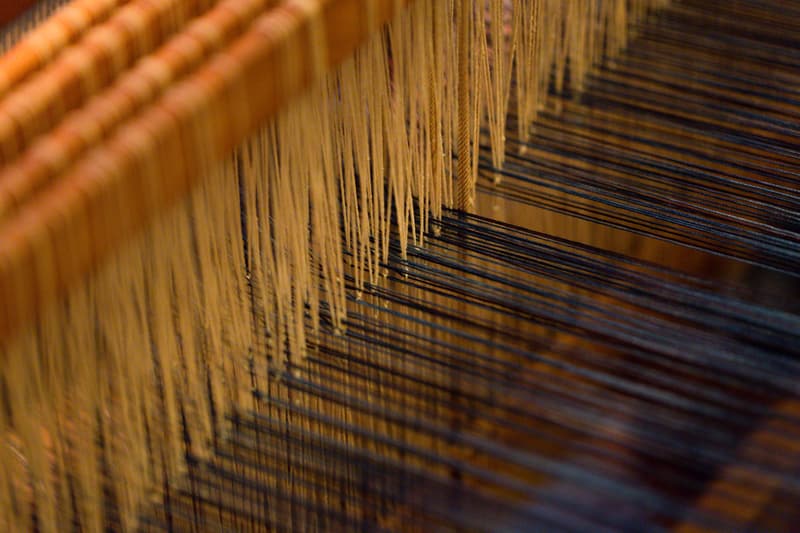 2 of 9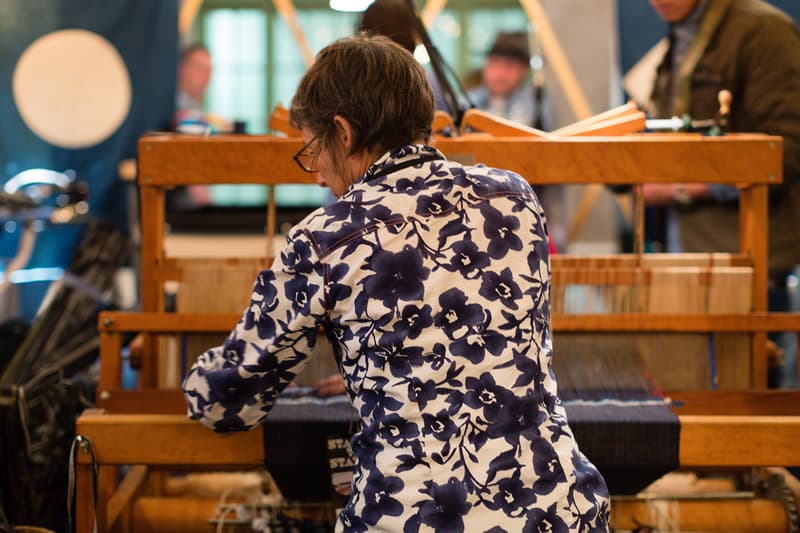 3 of 9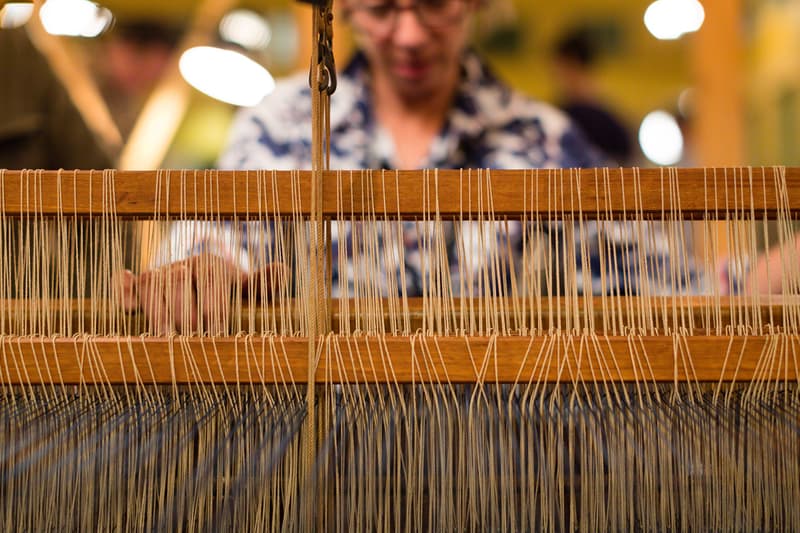 4 of 9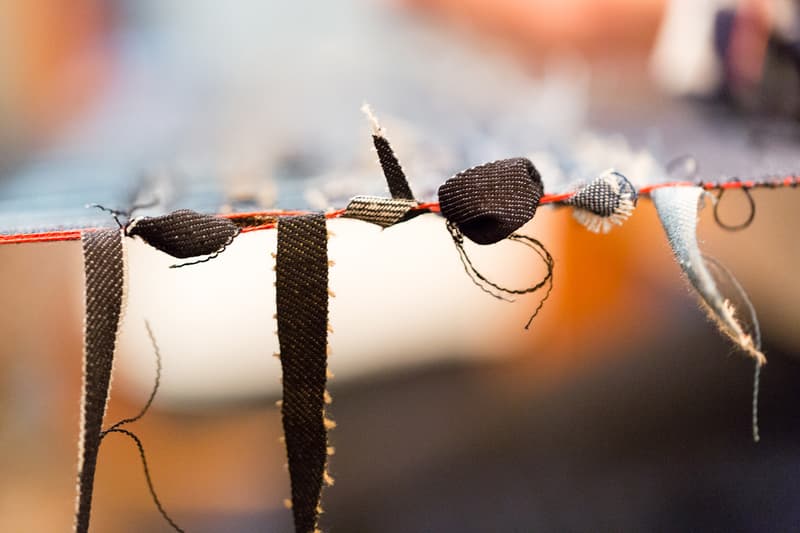 5 of 9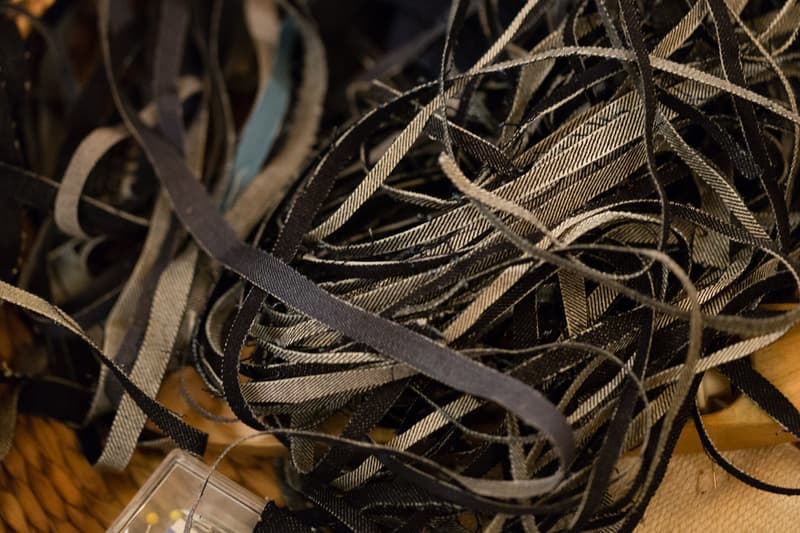 6 of 9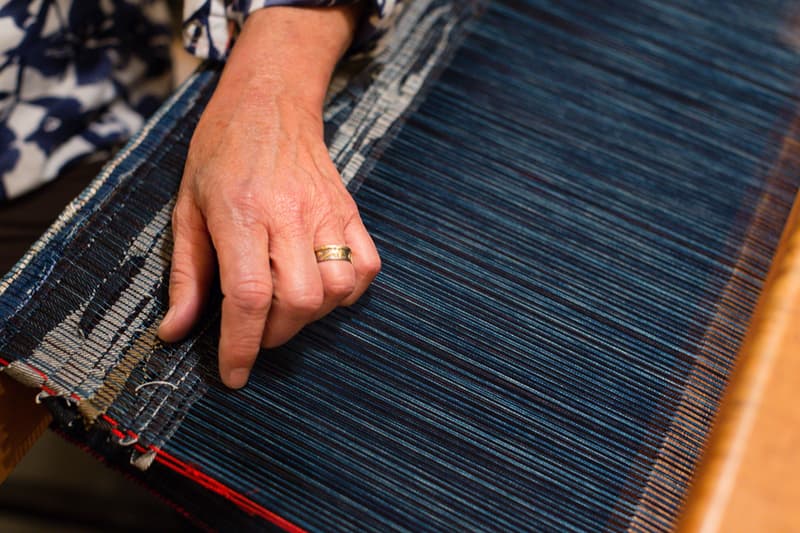 7 of 9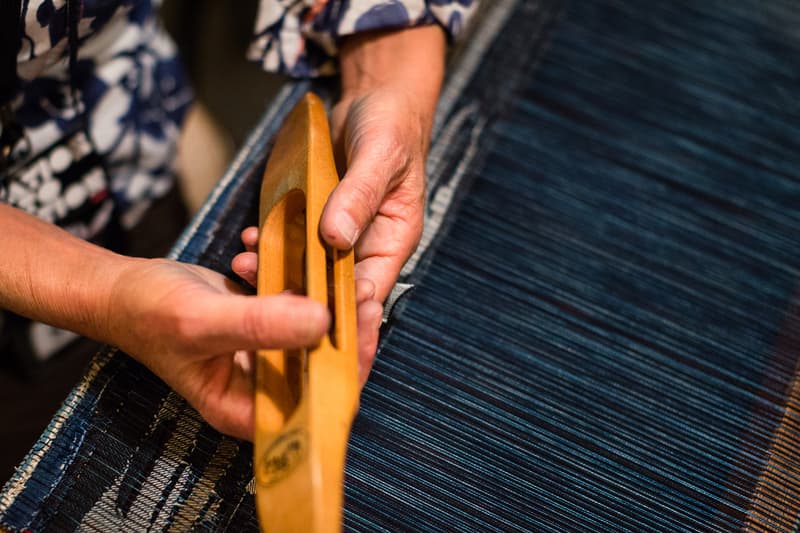 8 of 9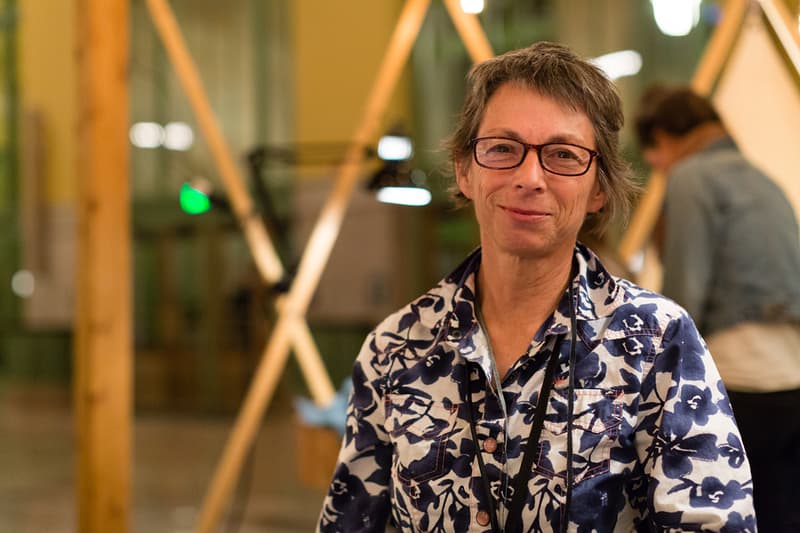 9 of 9
You can't help but feel the passion that emanates from Tangleblue's Leslie Terzian Markoff the minute you ask about her craft and weaving. Tangleblue was one of the featured Levi's® Makers at each Station to Station events with the Levi's® Makers yurt. As a brand, Levi's® has maintained a strong dialog with people like Leslie who have continued their beautiful crafts into the modern era. Personalities like Leslie have ensured we maintain a strong connection between fabric and process, providing an important relationship between the user and product.
We couldn't help but notice Leslie take center stage at nearly every stop. Her wooden loom churning away was a consistent sight throughout, as she displayed her love of tactile things which over the years has enabled her to forge a long-time relationship with the art of weaving. During a meeting with Levi's® Jay Carroll, she was given the opportunity to educate him and Levi's® on the intricacy and beauty that is associated with the process of weaving. With each woven piece comes an undeniably unique character that embodies the intense relationship weavers often develop with their final product.
We spoke with Leslie about her process. The first step often entails determining what the actual application will entail and how to develop it — durability and finish often come to mind and are handled accordingly. As she begins to weave she embraces the imperfect nature of the craft. Rather than scrutinizing any variations in the woven textiles, it's these characteristics that are deemed interesting for their unique disposition. From Leslie's own positioning, it's a very meditative act due to its repetition — ultimately, seeing the materials come to fruition is highly rewarding. In their efforts in promoting the Levi's® Makers movement further and further, Leslie and Tangleblue serve as an example of the beauty that comes with the execution of handmade crafts – something that is more or less absent in the modern age of production.
Station to Station, a public art project made possible by Levi's®, spanned the month of September across the United States. Setting forth as an initiative to help push the boundaries of creativity and discovery through various pillars of culture including music, art, food and film, the project itself is manifested via a physical train that traversed from East out to West, ending late September, in Oakland, California. Continue onwards and join the public art project at levi.com/makeourmark.