Gary Warnett Talks Experiences with Reebok & the 30th Anniversary Classic Leather
If you're a regular reader of the site, you're bound to be familiar with the name Gary Warnett. For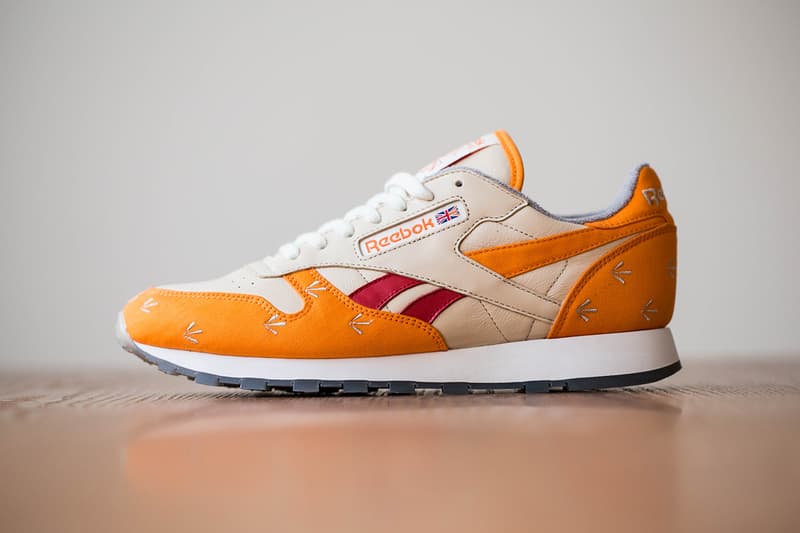 1 of 4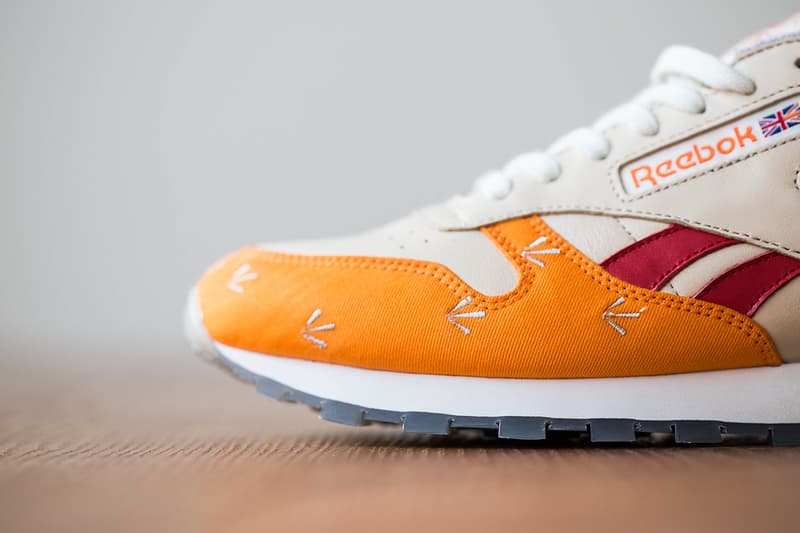 2 of 4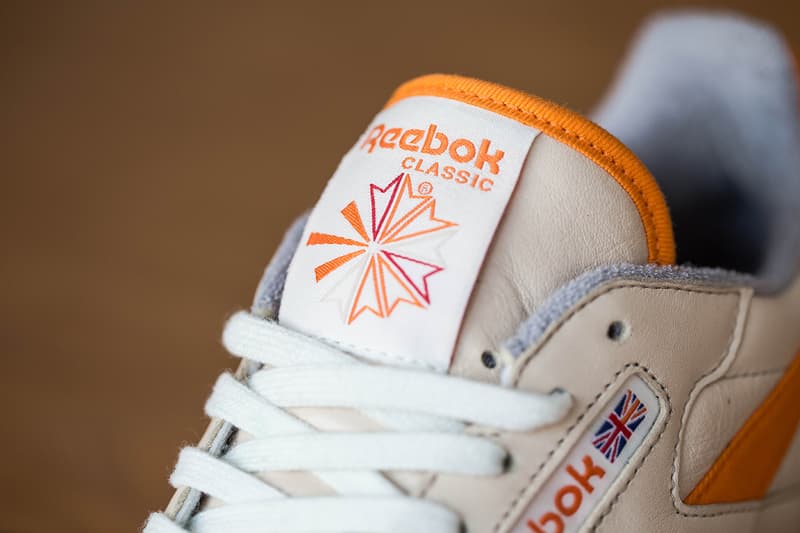 3 of 4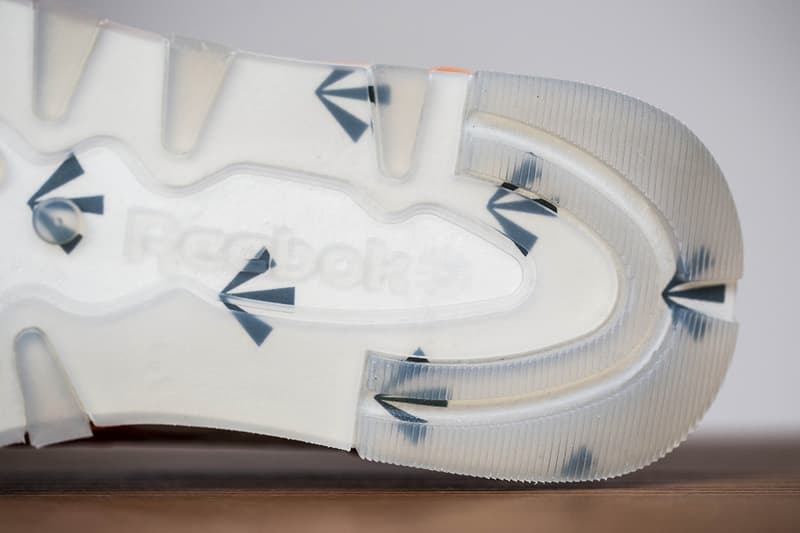 4 of 4
If you're a regular reader of the site, you're bound to be familiar with the name Gary Warnett. For those of you who don't know, Gary Warnett is a Brit, a major shoe fanatic, HYPEBEAST contributor, and the latest member of the Reebok Certified Network to collaborate on a special makeup of the iconic Reebok Classic Leather. Set to launch this weekend, Warnett's take on the silhouette is one of the more unique collaborations to come from this year's 30th Anniversary collection. The design plays on the notion of the Classic Leather as the shoe of choice for criminals and draws cues from a host of sources including British prison uniforms of the late 1800s, American prison jumpsuits, and prison tattoos, as well as Warnett's personal experiences with the silhouette. If you'd like to know the full story on the shoe, be sure to check out Warnett's personal blog here, and peep the quick interview below to hear Gary's thoughts on the Reebok Classic Leather.
---
Basics
For those who don't know, can you introduce yourself?
My name is Gary Warnett. I do some work with some brands, websites and stores. Often it's sports footwear related and I have a few projects going at the moment.
How did you get interested in footwear?
I've been interested in footwear as long as I can remember — maybe since I was seven or eight. Back in the 1980s and early 1990s, everyone seemed to be into shoes — some people just never grow out of it. Footwear-induced arrested development. When I see people getting upset about some celebrity wearing a shoe they like nowadays, I find it strange — I grew up in a time when every celebrity seemed to wear good shoes. It never seemed to be a problem. When I was really young I remember my brother being taken to a store where he got some garment leather adidas tennis shoes and some takedowns of the Reebok Phase One — two pairs of shoes in one shop. That warped my mind and I can vividly remember vowing to have hundreds of shoes when I was older. If you liked sports, skateboarding, hip-hop, metal or fashion around that era, you're liable to have grown up with some great memories of shoes.
How would you describe the concept of your blog?
Originally it was just a place to throw stuff that wasn't about shoes. I seem to have gone against that concept a lot lately — it's just another WordPress talking about old stuff. If I'm interested in something and can't find a blog piece on it, then I try to put it there.
"Back in the 1980s and early 1990s, everyone seemed to be into shoes — some people just never grow out of it. Footwear-induced arrested development."
Gary Warnett speaks about how he started getting interested in footwear
---
Working with Reebok
How does Reebok differ from others in your opinion?
At its best, Reebok operated in its own lane. That's key to its appeal. When they started making a shoe like the AF1 in the early 2000s  — was it called the I3 Pressure? I stepped away from them for a while. The Classics ads with Ice Cube were cool though. I think Reebok from 1983 to 1994, with the Pump and Road Fury and then 1996 to 2000 with Iverson and DMX were interesting times where they put out some masterpieces. In the last couple of years they've done great things with their archive. The Union Jack on the side obviously resonated with us Brits but the fact they put some garment leather — which I've been led to believe was originally ordered because of a mistake — on some shoes and pretty much changed the game is fascinating. It shouldn't have worked, but it just did. Given the Swizz connection and after that recent Ruff Ryders shoe, it's bizarre that there isn't a DMX shoe with DMX technology though.
What were your first experiences with Reebok?
Reebok was pretty expensive in the UK back circa 1988 — I can remember being jealous of a kid wearing 4600s at school. My first Reeboks were some ERS runners — I had the matching bag too.
What are your thoughts on the CL and some of the collaborations that have been released this year?
The Reebok Classic was a huge shoe in the UK — it was a pivotal accessory in so many scenes alongside the Workout. I would hope that my sincerity for this shoe is apparent. I'm not a fan of ironic appreciation. I think you can see that love in the Garbstore, Palace and CT editions — it strikes a chord with Brits. Beyond the UK, Frank's version did some very interesting stuff with the colour blocking and I love that black 3M SNS version of the DMX Run. There's a lot of collaborations out there these days — I get a little overwhelmed by the sheer volume of partner projects in 2013.
How do you feel about being part of the select few chosen for the Reebok Certified Network?
It's absurd that I have a shoe. I'm grateful for the opportunity though.
"It's absurd that I have a shoe. I'm grateful for the opportunity though."
Gary Warnett talks about being chosen for the Reebok Certified Network
---
Design Process and Last Words
How do you usually approach conceptualizing ideas for design?
I think we have to be careful throwing design around here. I'm not a designer. Filling in an Illustrator template for one shoe and claiming to be a designer is like me using a coloring book and thinking I'm an artist. Reebok designers who originally created shoes like this, like Paul Brown —  they designed the shape, panels…everything. That, to me, is design and it's masterful. The people who color shoes for a living are real designers too — they do loads every season. I stumbled through one shoe. David Ting at Reebok helped me a lot. I think if you like shoes and take an interest in stuff, you can come up with some ideas.
Can you speak a little about the design of the shoe and inspiration?
I love the Classic for all that it represents — friends of mine that were always in trouble wore them, but my dad wore a tan coloured pair a lot too. It's a great unifier. So I wanted to cover all of that. I'm not really trying to glorify criminality, but I think that grey area is the foundation of why a lot of people wanted shoes back when I was a kid — even Stateside, I saw a mention of some kingpin wearing white Reeboks in Azie Faison's book. I mean, the criminals out there have made shoes look as cool as the athletes did in a lot of ways, but that's not something any brand would or should be acknowledging. As an outsider I thought I'd face that elephant in the room of any marketing meeting head on. I mean, hustlers were the original influencers, weren't they? Now, that notion of influencers is just nonsense — a lot of seeding programs are just guys who never got picked for any teams at school getting their chance to pick a team.
I'm not really a fan of concept driven shoes. I have a blog that I periodically update where I just ramble and go off at some stupid tangents and to be honest, I'm really a fan of this shoe in its unsullied, all white, all tan or all black form. In the UK it was crazy in the late 2000s with the ice bottoms and the JD exclusives with the metal hangtag — it ended up with this stigma of "chav" which is generally elitist, classist bullshit that disowns some cool stuff because it's so democratic and affordable. But all the great simple executions of this shoe have been done before, so I thought I'd try to at least make a mark on it literally.
I'm not really a collaboration fan either and concepts can get a bit J. Peterman.  I liked it when colors were applied by designers to highlight a shoe's best features or to make the brand standout on race days. But, I thought I'd just throw so much at this one and make it kind of multi-topic like the blog. I put it out there too –  friends like Charlie Morgan and BJ Betts and Mubi Ali and Nick Schonberger all gave feedback and let me know when I was going too far.
At one point this was just a simple Supermalt colourway. In the UK the Classic Leather is considered a classic pub shoe — I wanted a non-alcoholic pub shoe and Supermalt is the closest thing to alcohol that I drink. And pubgoers used to have a lot of embroidered logos on the clothes — Polo, YSL, Lacoste. And a lot of those were knockoffs. I wanted that pubwear look on the shoe, so the embroidery on cotton thing came in.
I was looking at some old archive shots of some British military prison shoes that had an arrow carved on the toe as a mark that they (and the wearer) were government property. That was the moment when a direction appeared.
I ditched that drink theme and started pushing a prison concept with the arrows — broad arrows were on old prison outfits in the UK, which works with the Union Jack and the shoe's UK legacy, where it was a footprint seen at a lot of crime scenes. Then this idea of basically dressing a tan leather Classic in a fictional prison suit appeared. And I wanted a grey UK prison sweatshirt kind of lining. Then Nick mentioned how amazing a borstal dot (borstal was a youth prison pre-1982) would be. That was a dot tattooed between the right thumb and forefinger to denote doing time— so it's on the right shoe's top eyelet. It's like an imaginary standard issue shoe for prisoners. So many elements of contemporary style seem rooted in incarceration and that British loose laced look really seemed to come right out of young offenders institutions. Why not face those affiliations head on?
The ice sole is important because it's part of this shoe's legacy in the UK and with that crime scene status, I wanted arrows under the sole. Those old JD Sports and First Sport versions from the olden days used to have crazy imagery under the ice, so to speak. Looking at the shoe now, I wish the labels on the tongue and footbed had arrows pointing in different directions and I personally wouldn't use the red or orange laces — only tan or white. But options are a good thing.
Any last words?
Shouts to David Ting for his patience, Ryan Cross, Mubi, Chris, Charlie, Nick, BJ and Frank the Butcher because I know he helped make this happen.
"I love the Classic for all that it represents — friends of mine that were always in trouble wore them, but my dad wore a tan coloured pair a lot too. It's a great unifier. So I wanted to cover all of that."
Gary Warnett discusses his original inspiration for the design of his special makeup of the iconic Reebok Classic Leather