Alex Dymond & Starks Laces Collaborate on the Vans OTW Woessner
New York-based footwear accessories label Starks and founder Alex Dymond have teamed up with Vans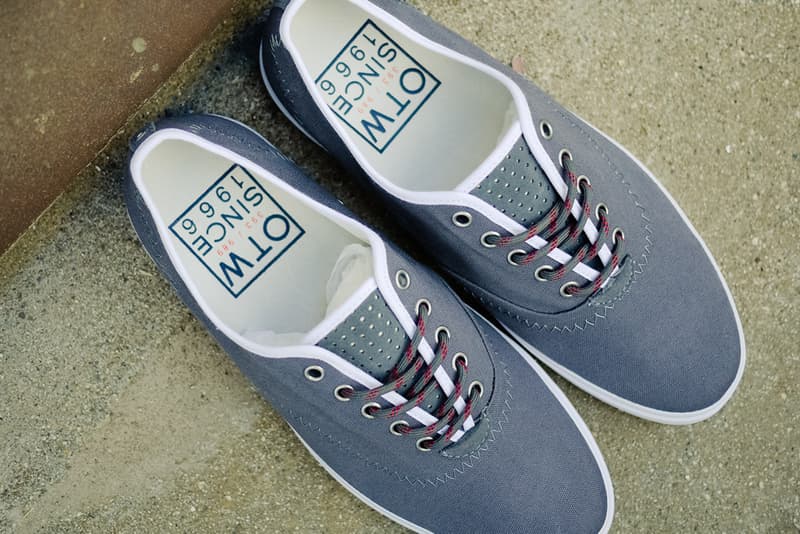 1 of 3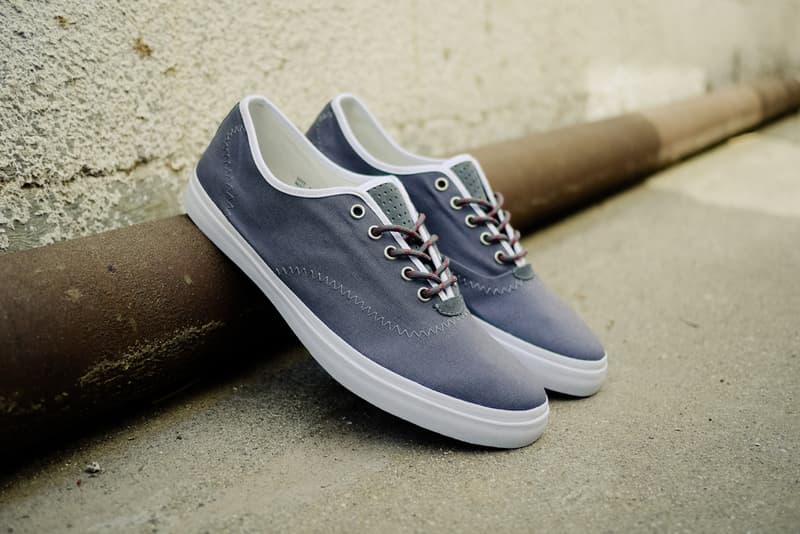 2 of 3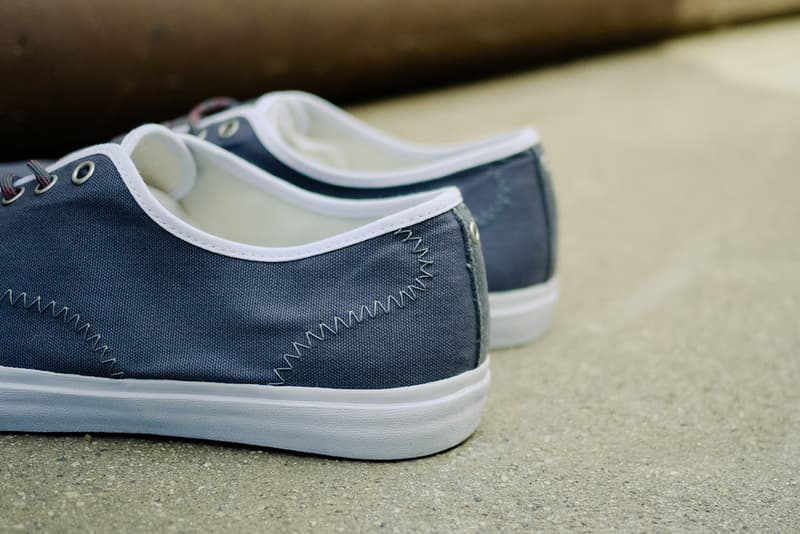 3 of 3
New York-based footwear accessories label Starks and founder Alex Dymond have teamed up with Vans OTW this fall for a nautical-inspired take on the low-top Woessner. Revamped with a washed grey canvas upper alongside matching suede accents on the heel and perforated tongue, this iteration of the Woessner comes with zigzag stitch detailing, white piping, matching rubber foxing, metal eyelets and signature Starks rope laces. Capped off with a floating foam key fob, the collaborative kicks are due to hit select Vans OTW accounts this September.
Alex Dymond
Can you speak a little about the theme for the collaboration? Why did you pick this model?
We went with the Woessner. It spoke the most to me and what I look for in minimal footwear, and why I appreciate Vans's archive of timeless and classic models like their iconic Eras and Authentics.
What sort of details were important to the execution of the shoe?
I love the Woessner, but being based in New York City with all the dirty streets, I felt it needed a taller outsole – something a little more substantial then the thinner midsole on the Woessner. So we had the first foxing raised on the Starks model to make it a little more city-friendly. This was an important aspect of the project for me and I think a nice addition to the Woessner. The rest was based off an old pair of sailing gear shorts I had saved from the '90s. We incorporated performance sailing details and other nautical-themed things such as a zigzag stitch you often will see on sails. I also added three vents to the sneakers to make them more breathable, clean finished the inside with leather and canvas so they are more comfortable if you wanted to wear them without socks. Plus we added a binding to the tongue and collar and a perf detail from these old Huaraches I had and have always loved.
What does Vans represent to you?
AD: Classic skate/surf and California lifestyle. A timeless and progressive American brand.
How would you describe your design aesthetic?
I try to keep things on the minimal side with most of my attention landing on the small details. I also love to incorporate personal logo appropriations and nostalgic references from my past.
What sort of projects have you been working on and what can we expect upcoming?
Well the outerwear line I do for Burton Heritage is out now, then I have a couple more things I have been working on that should be out pretty soon.
Tom Cooke of Vans
Can you introduce yourself and role at Vans?
Tom Cooke, Director of Footwear/Core Channel. I lead a team of footwear product managers – we have global responsibility for Syndicate, Pro Skate, Surf and OTW. My role is to ensure the team is the best it can be and that we're growing market share by creating great products in all of our categories.
How did the project come about? Why Alex Dymond?
Like most good collaborations, the project happened organically. I've known Alex for years, I met him through Supreme back in the day. I think Berto Liechty introduced us, so I considered him a friend from the jump. Birds of a feather type of deal. He's an active contributor to the New York scene and that's a key city for Vans. I felt that he could add to what we're trying to achieve with OTW and invited him to do a shoe project with us.
What was the brainstorming process like?
That phase of a project is always fun. Alex is great to work with. He's really close to the guys buying our shoes, and brings a lot of creativity and intelligence to the conversation. We started by exploring the general direction of OTW and then narrowed down to the style that Alex liked best: the Woessner. He immediately had ideas on how to improve that style for NYC kids, things like raising the foxing tape. Finally we explored a seasonal design theme and landed on this idea to do Summer Nautical but flip it from a New York perspective. We talked a lot about design details as well.
What are your thoughts on the final product?
I'm really stoked on the way it turned out. It has everything that makes a good Vans sneaker – it's simple, wearable, has really dope design details, and a great story. Alex nailed it… nice work homie! Everything was well thought-out… all the way down to the little floatie key chain…
Photography: HYPEBEAST