Apple Reveals iPhone 5
The time has finally come, as today, Apple launched a special event to reveal the new iPhone 5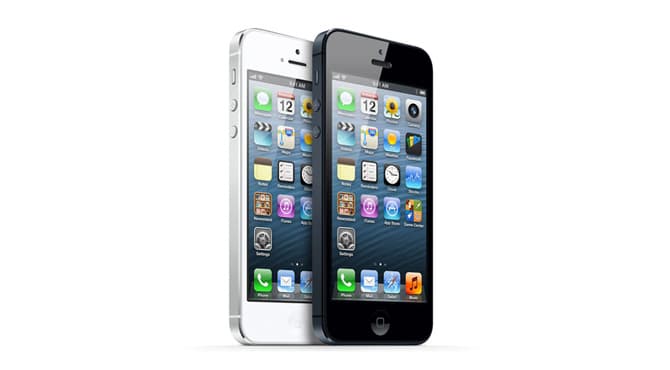 The time has finally come, as today, Apple launched a special event to reveal the new iPhone 5 along with all its new features. Luckily, there were several media outlets on hand to live blog the occasion and we have a quick rundown of all new features that the iPhone 5 below for you. As for release date, the iPhone 5 drops on September 21, with a pre-ordering option available this Friday, September 14.
Physical Features
- Instead of four rows of applications, the iPhone 5 will have five. This is accomplished by adding length to the iPhone–it will now be a little bit taller than it's predecessor.
- Made from glass and aluminum.
- 18% thinner than the previous iPhone 4S — 7.6 mm thick
- 20% lighter than the iPhone 4S — 112 grams
- Same retina display as the predecessor — 326 pixels/inch
- 4 inch display, 1136×640 with 19:6 aspect ratio
- Third party apps will have same aspect ratio on the new screen
- 44% more color saturation than the iPhone 4S display
- Touch sensor integration
- Available in both black and white

Service Features
- LTE, HSPA+ and DC-HSDPA
- iPhone 5 will work with AT&T, Verizon, and Sprint in the US — nothing for T-Mobile users at this time

Internal
- 802.11n 2.4 Ghz and 5 Ghz built in wifi, up to 150 mbps
- Runs with Apple A6 chip, CPU that is two times faster, and the chip is 22% smaller than the 4S model
- Battery power: 8 hours with LTE, 10 hours on Wifi, 40 hours with music, 225 hours standby mode
Camera
_ Camera is 25% smaller
- Camera works better in lower light with no flash use
- Camera works 40% faster
- Photos can be shared via iOS6 to friends and family with real time commenting
- 8 megapixel sensor, 3264×2448, backside illumination, hybrid IR filter, five-element lens, f/2.4 aperture, dynamic low light mode, precision lens alignment, sapphire crystal
- Camera app allows photo stitching for panoramic photography
- Video has improved stabilization and 10 face detection
- Facetime may be an additional fee through carriers such as AT&T
- 1080p HD video
- Can take photos while recording video

Audio
- 3 microphones on the phone–front, bottom, and back
- Speakers are 20% smaller
- Earpiece incorporates noise cancellation

Connection
- New connector for the iPhone 5 called "Lightning"
- Reversible
- 80% smaller

Operating System
- New Maps application — Yelp partnership, Tom Tom voice directions, 100 million points of interest
- Satellite mode allows you to see 3d imagery of the area in which you're traveling
- Waze integration for real-time traffic information in maps
- Safari full-screen mode available
- Email app integrates VIPs and flagging abilities
- Share photos with friends and family via photo stream, which allows for push notifications to others–photos can be commented on and "liked" in the same fashion as Facebook
*-Siri can now launch apps on the iPhone, can provide sports information and movie reviews, book restaurant reservations, and post to Facebook

Pricing
- $199 for 16GB
- $299 for 32GB
- $399 for 64GB
- iPhone 4S 16GB will drop to $99
- iPhone 4 8GB will be free
Preorders for the iPhone 5 will begin on Friday, September 14th, and the phones will ship out on the 21st of September. It also should be noted that the iOS6 will launch on September 19.