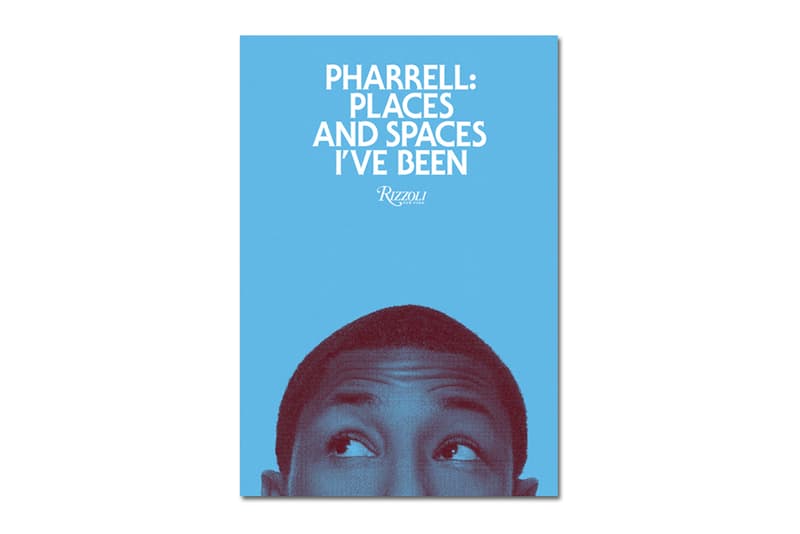 Pharrell Williams Talks About His New 'Places and Spaces I've Been' Book
Recently, Pharrell Williams sat down to chat with Complex Magazine to discuss his forthcoming book
---
Recently, Pharrell Williams sat down to chat with Complex Magazine to discuss his forthcoming book with Rizzoli – Pharrell: Places and Spaces I've Been – which is due out October 16. Touching on an array of topics which include a variety of design principles spread out across a number of cultural mediums, Williams is candid and forthcoming with his responses. While choice excepts appear below, the entire interview with Pharrell can be read at Complex.
How did you decide what was going to make the new book, ? Obviously you've had all of these experiences and these products and interviews, how did you whittle it down into what would make the final cut?
In terms of the process, there was so much stuff that we quite honestly couldn't fit into it, there's so much stuff so we decided to just pair it down to the simplest things we could at first. It's kind of confusing because there's such a big amount of work that we were trying to just find a definitive direction because there were so many interesting paths that we could have taken. You know me, I've overly ambitious so I think we just chose the most important things that we thought were interesting and important.

Looking through the book, what would you say allows you to express yourself more-design, fashion, or music?
I think all of the above, especially since what we do requires all three anyway. All of the above. What's music without fashion, you know? What is fashion without music? They're all basically ways to express yourself, musically you express yourself and fashion-wise you express yourself. Some people who are good at one thing and some people are great at all three and there are people who are terrible at all three but I feel like there's room for everyone. I don't know, man, I'm very thankful for the nice accolade. Sometimes when people don't get it, I respect that too. I'm thankful to be able to express myself and I'm just having a great time.

What's been the most challenging thing for you to work on from a design standpoint? You've done chairs, jewelry, sunglasses. Was there anything that was harder than one another?
You know what, I think each process was kind of tough, it's a challenge, because I'm always trying to do something that had not been done before and if it has, it's been 20 or 30 years and I'd like to give another interesting take on it or whatever. I don't know.

You've also always prided yourself on making your things own and doing things that haven't been done before. Customizing your Timberlands and customizing jewelry pieces, is it more of a love of exclusivity or a love of having a hand in the design process?
I think all of those things are nice things but more than anything else, it's just self-expression. There's nothing wrong with, if you're not customizing something for yourself, it's okay if you're buying something from the store and some designer did it and 200 other people have it. It's okay, it's about expression, right? It's no different than any other thing that we say, afraid that we think is interesting and we borrow. Or something becomes a trending trade, what's the difference? It's still self expression, it's someone else's self expression that resonates with you that you chose to use, too. I think it's all about self-expression at the end of the day and it's all about individuality and again, that's why everything that we have been doing with I Am Other is really honestly all about that.