Matt Sleep of Converse First String Discusses Upcoming 2012 Fall/Winter Pro Leather Collection
Converse has been enjoying a fair amount of time in the spotlight following the footwear giant's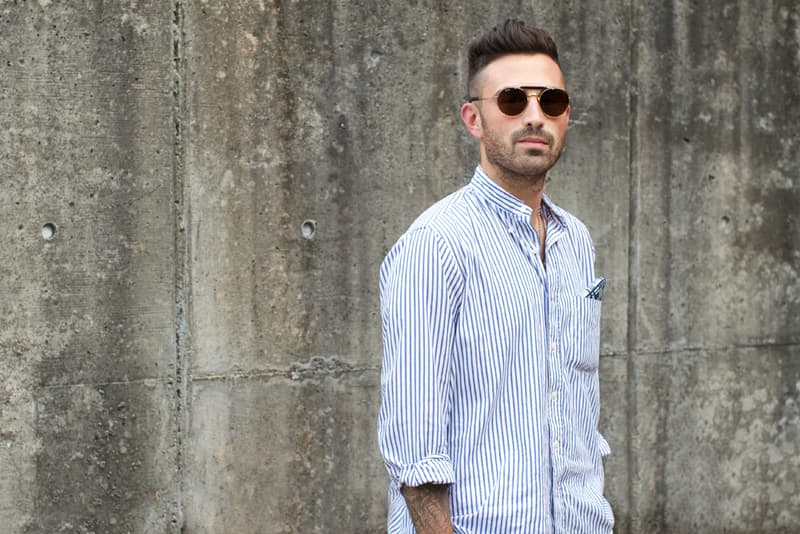 Converse has been enjoying a fair amount of time in the spotlight following the footwear giant's announcement of the new Converse Fall/Winter 2012 Pro Leather Collection, which reintroduces in an eye-popping range of fresh color and modern fabric technologies – a Converse style that the world hasn't seen since 1976. HYPEBEAST recently had a chance to chat with a hugely influential figure in the collection's creation, Matt Sleep — the Lead Designer for Converse First String. Aside from the development of Converse First String, we also delve briefly into the upcoming First String collaborative Pro Leather collection which will encompass releases from Stussy, Patta, CLOT, Bodega and St. Alfred starting August 25 with a patchwork version of the Stussy for Converse First String Pro Leather.
Can you introduce yourself and your role?
I'm Matt Sleep (as the header might suggest!). I'm from England, living in Massachusetts, where I work as the lead designer for Converse First String – the brand's pinnacle product department.
What does the role entail?
I'm responsible for the design functions pertaining to Converse special collaborative projects. I work with our collaborative partners to help nurture and develop initial concepts into final product while maintaining the highest level of craft possible. I also design Converse First String Standards, which are special, 'Converse-Own' projects not done in collaboration, yet that also celebrate craftsmanship and authenticity at the highest level.
When it comes to reappropriating styles previously conceived several years if not decades ago, what sort of difficulties do you have?
I think the main challenge is trying to make product that can not only contemporize the specific silhouette within today's market, but also is respectful of the silhouette's original form and detailing. Being able to strike the correct balance between these things really is a fine art and one which we continually work to try and perfect.
Why were each of the entities chosen for this Converse Pro Leather First String collection?
Each of the stores we worked with have been among the key supporting partners of Converse First String product from the get-go and without their support, we wouldn't be where we are today. Additionally, these partners had a true love and personal story with the Converse Pro Leather shoe and so we felt what better way to celebrate this than to offer the silhouette as a blank canvas for them to express this story.
How would you define the Converse Pro Leather?
The Converse Pro Leather is the shoe that ushered in the modern era of basketball shoes and it has become an iconic silhouette in street style. As a designer, it represents the foundation of modern sneaker design and is a great example of how keeping design simple really can be the best. And many people still call the shoe the "Dr. J," so you can't bring up the Pro Leather without mentioning Julius "Dr. J" Erving who brought so much style to the game of basketball, as well as all the other great pioneering players who made the shoe famous. And of course, these new collaborations continue to define the Pro Leather with interpretations from some of the world's greatest sneaker stores.
In what capacity can you drive innovation through lifestyle footwear?
The current market really shows how much innovation has crept into lifestyle footwear. Converse First String is a great forum for us to explore fresh ideas with creative, innovate partners. We find innovation from a wide range of sources ranging from great artists and designers, to everyday people who are simply fans of the brand and tell us what they would love to see. Stay tuned as we'll have more great, innovative Converse product to come!