V Magazine: Rick Rubin of Def Jam and Clive Davis of Columbia Records Interview Preview
In advance of its July 5 issue titled "The Youth Quake," V Magazine offers an exclusive preview of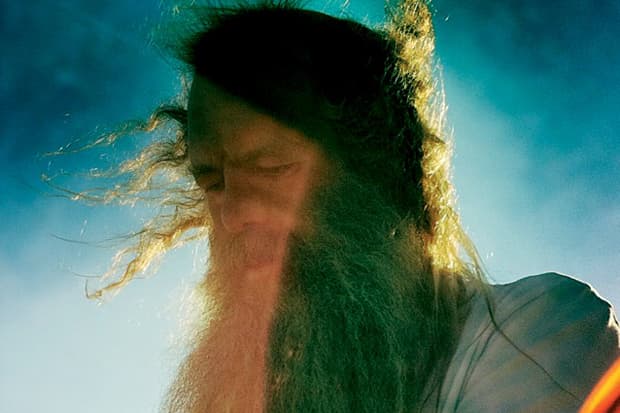 In advance of its July 5 issue titled "The Youth Quake," V Magazine offers an exclusive preview of a feature interview with Rick Rubin of Def Jam and Clive Davis of Columbia Records. The initial preview gives us a glimpse into the ethos behind both personas whose resume within the music industry is nothing short of extensive and impressive. Touching on everything from the unfortunate passing of MCA, the criteria for finding new artists, and Whitney Houston, both Rubin and Davis seemingly offer an insightful and rare look into their lives and upbringings. Look for the latest V Magazine to hit shelves beginning July 5.
Rick Rubin

About what makes him say yes to a new artist: "Just a feeling .(…) A lot of times it comes down to the people. (..) It's about that connection more than anything."

On how to bring something new out of people: "I try and help an artist get closer to who they are. So we take all of the thoughts of what the radio sounds like of what they think they are supposed to sound like and what their labels thinks they are supposed to do (…) and get into the roots of of who they are and create a safe environment for them to be themselves and let their guard down. Helpt them find what that magic thing is about them (…)"

About getting people to move quickly: "Thats true but we send a great deal preparing. Like it may be two years of work, just working on songs before we go into the studio, and then we can go in and it happens very quickly."

About MCA's passing: "He is the first person from our immediate group to pass away and it's a bizzare feeling.

About a WOW album: "D'Angelo's Vodoo Album. I dont think a better album has been made since then. That's as good as it gets."

About the difference of him at the start and now: "I would say it's different., It's still me inside, so the sensibility is similar. It's gone from a naive , not really knowing what I am doing energy to to a still not knowing what I am doing energy, but with a tremendous amount of experience. And with that experience comes wisdom, because each project I do I learn new stuff, every single time (…). I've also learned whats important and whats not. I know what things i will fix and make a difference and what things are just my taste and no one else is gonna care."

Clive Davis

About staying on trend: "What I do is keep as best informed on the creative side as I can. Every week I still take home every record that makes the chart in every format, to make sure that my ears don't go over the hill and I keep my ears current. I've seen colleagues, other producers get mired down either with a particular sound or in a particular decade."

About growing up in Brooklyn: "Growing up in the New York public school system, you learn to work hard, not take anything for granted, and not rest on your laurels. But you've got to keep proving yourself. So if you're going to do it, you might as well do it by the same criteria."

About Whitney Huston: "Because I found the material and became a creative partner of Whitney's, there was always the observation that she might have been groomed. But she came a) as a model, b) with a very strong sense of fashion, and c) with a very strong sense of her own hairstyle. [Laughs] You go back to I Wanna Dance With Somebody or How Will I Know, I never suggested an outfit to her, I never suggested a hairstyle to her. (…) In praising, sadly, her wonderful legacy, Whitney's catalog of hits…it wasn't just the first week or the second week after her passing that her album sold. It's the second-best-selling album of the year, because people got reacquainted. For me to hear all of the multitude of copyrights that became the soundtrack of people's lives, of course I feel nostalgic. And of course I feel that emotion."

About being ageless in artist's eyes (despite having turned 80): "They recognize that you have something. Not only personally but professionally. Every artist, when they come to crucial decisions, crossroads, they come to bat around ideas with someone they feel is knowledgeable, then it counts."

About Patti Smith: "If Patti Smith was unorthodox or awkward at the beginning that was part of her charm of being raw and bristling with edge and passion. You just know that they get experience…but if you listen to the material…you listen to the line 'Jesus died for somebody's sins but not mine,' I mean, you know that you're dealing with somebody, a special talent."
Join Our Discussions on Discord
The HYPEBEAST Discord Server is a community where conversations on cultural topics can be taken further.