An Interview with Herschel Supply Co. Co-Founders Jamie and Lyndon Cormack
Having developed a reputation and audience rapidly, Jamie and Lyndon Cormack, the brothers behind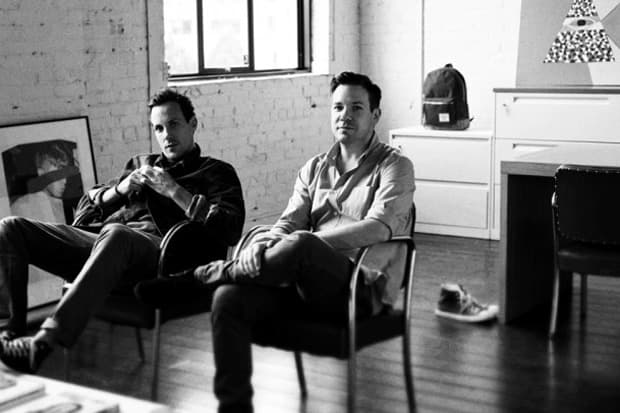 Having developed a reputation and audience rapidly, Jamie and Lyndon Cormack, the brothers behind Herschel Supply Co., knew they were onto something after the very first trade show kicked off to wild success. Recognized for the brand's heritage designs that pull elements of utility and modernity into the details, Herschel Supply Co. is also well-respected for offering its bags at a price point that is significantly more affordable than equitably-functional accessory brands. DISTRICT recently sat down with the duo to discuss the Cormacks' vision for the brand, their personal favorite designs, as well as the potential for a Herschel Supply Co. flagship brick & mortar store. Read excerpts from the interview below and read it in its entirety here.
What inspired the two of you to start Herschel Supply Co?
LYNDON – We felt that there was a vacancy in the market between sport and fashion for a brand like ours. By creating a well-designed product with fine regards to detail, we were able to bring a simplistic product to market that resonated well at retail.

Did you ever imagine Herschel to grow at such a fast pace and on an international scale? And why do you think Herschel has been so successful?
JAMIE – We didn't realize it would grow this fast, but we knew that we had something right after leaving our very first tradeshow. Honestly, we were busy every hour of the show selling to the right accounts. It goes without saying that we really appreciate the overall response that we've had from everyone.

Some fans may not know that Jamie makes many of the bags in the initial design process. Could you please briefly explain the creative process that you go through when coming up with a new bag design?
JAMIE – I look after most of the production. When it comes to the design, I pull from all over the place: a detail on a great piece of footwear, old vintage flags, and watching what trends are hitting on a global scale. On a day-to-day basis, we tend to build stuff that we like. More then often, we really enjoy pulling from the past and updating it with a features that are usable today.

Everyone loves Herschel's duffle bags, especially the Novel. The shoe compartment is really unique. Could you tell us how this design came about?
JAMIE – We had the duffel bags done and we were looking for features to help differentiate the two styles that we had launched with. It was one of the things that was missing when we were traveling with an extra pare of shoes. There wasn't any place to put them, and that's when it came to us.

More and more brands are starting to adopt Herschel's style for bags. Are you guys worried about other brands mimicking your designs? How would you go about in tackling this situation?
JAMIE – Of course we want to be as progressive as possible when it comes to shapes, fabrications and new silhouettes. Everyone in the office is aware of emerging trends and to be truthful, we talk about it on a daily basis. People can always reproduce what's been done, but as a progressive brand the challenge of constantly coming up with new ideas is exciting for us. Some of our exciting new segmentations have allowed us to be more progressive. Running smaller capsule collections allows us to create an environment where we test out new concepts and push our design limits as a company.

There are many new brands coming out of Canada in recent years, such as Native Shoes, who are experiencing similar success as Herschel. Is there something about Canada that helps fuel ones creativity?
LYNDON – It's a great place to live because we are part of a melting pot that is made up of European influence and American consumerism. This cross allows for a great place to live.