The Talks: Terry Gilliam
Embattled American-born film director and screenwriter Terry Gilliam has produced some of the most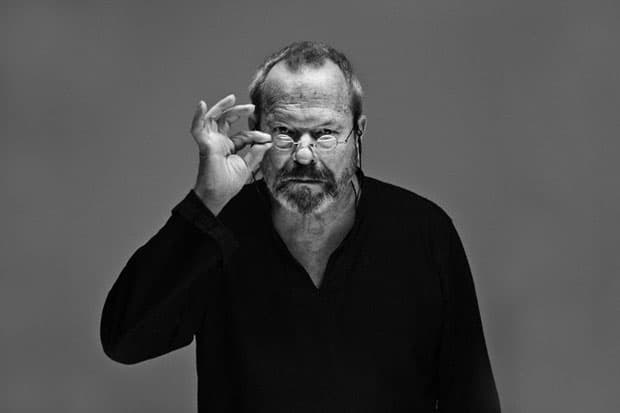 Embattled American-born film director and screenwriter Terry Gilliam has produced some of the most visually-stunning films in Hollywood history, including the likes of Brazil, 12 Monkeys, Fear and Loathing in Las Vegas, The Brothers Grimm and The Imaginarium of Doctor Parnassus. Known as much for the production problems that have plagued his films as he is for the final products themselves, the former Monthy Python comedy troupe-member recently caught up with The Talks to discuss his work and "Captain Chaos" moniker. An excerpt is seen below and you can read the full interview here.
There are some other examples where the chaos on your set has gotten out of hand. When you did Brazil, for instance, you were paralyzed afterwards. What happened?

After nine months of shooting I just went catatonic because I was worn out. I just thought, "This is never going to end." I couldn't move anymore and I thought maybe that'd stop the film.

The list goes on: you started shooting The Man Who Killed Don Quixote and there were storms and your lead actor got very sick before you ultimately had to shut down the set. With The Brothers Grimm you got into a fight with the producers and the movie got delayed. Do you just attract disaster or do you court it willfully?

(Laughs) I don't know. I used to blame Herzog for the kind of movies he made because he brought danger and disaster to his own set. I used to laugh about what he did and then I find I'm being dragged into that world. I don't know, none of it is planned, none of it is hoped for – things happen.

At least you've experienced it all now – illness, the wrath of mother nature, fights, death – what disaster is there left for you?

That's the problem. I can't top the last one, Heath's death. It's weird, but that was one of the most tragic things ever in my life but also one of the most magical things in my life because I had Johnny, Colin, and Jude come in and rescue the whole thing, working for nothing, with all the money going to Heath's daughter. That was pretty extraordinary.
Join Our Discussions on Discord
The HYPEBEAST Discord Server is a community where conversations on cultural topics can be taken further.