Subcrew x Vans OTW Alomar
For lack of a deservingly stronger term, Subcrew's longstanding platform representing China's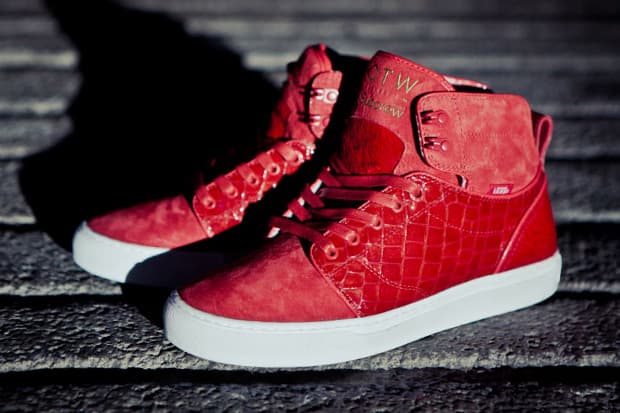 1 of 5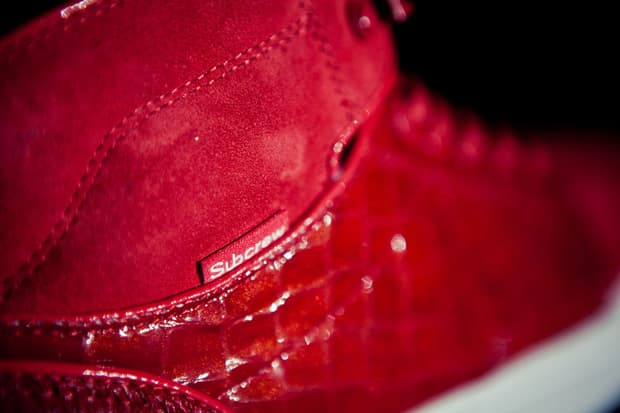 2 of 5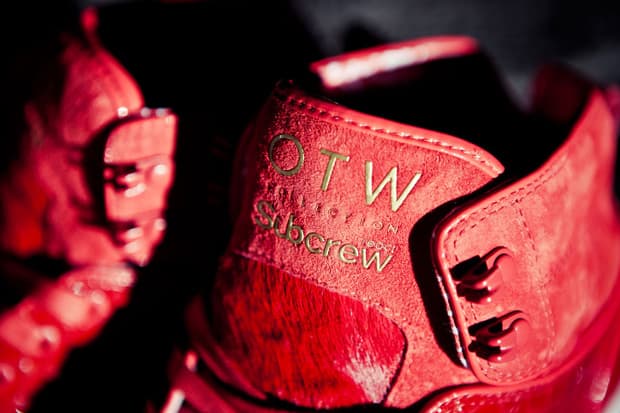 3 of 5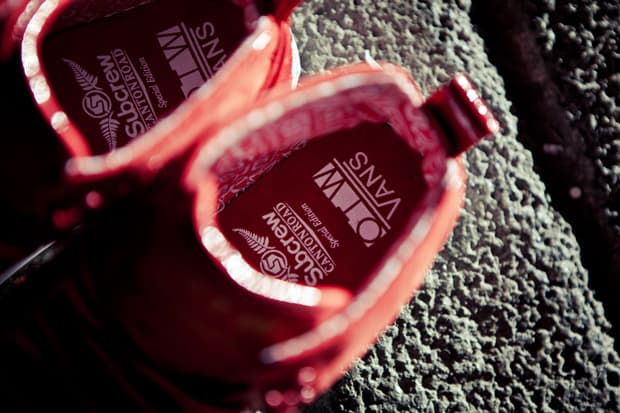 4 of 5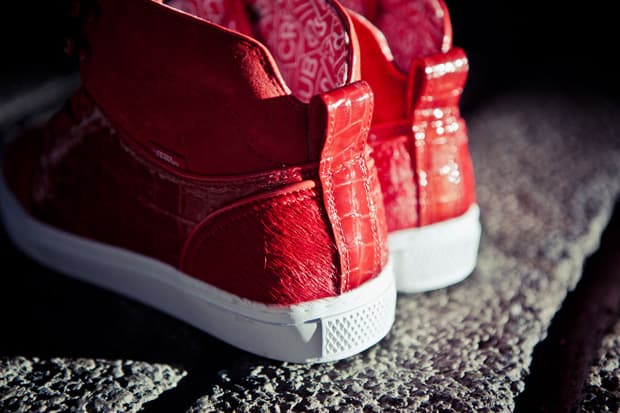 5 of 5
For lack of a deservingly stronger term, Subcrew's longstanding platform representing China's streetwear scene has been nothing short of influential. The team behind the Hong Kong-based brand has never shied away from investing the full measure of its identity and innovation into each and every project that it lends its hand to. After previewing the forthcoming shoe a few weeks ago, we caught up with Kobe of Subcrew and Vans Asia Pacific Marketing Director, Jenn Kong, to discuss the creative process and inspiration behind the Subcrew x Vans OTW Alomar collaboration. Speaking on the specifics of the project's progression and design inspiration of the shoe, both Jenn and Kobe delve into deeper subjects surrounding the global relevance of the Chinese streetwear market, the potential for creative expansion, and the shared affinity they hold for one another's brand. A video at the conclusion of the interviews adds a further dimension to China's first OTW collaboration.
Jenn Kong of Vans
Can you introduce yourself and your role at Vans?
I'm the Marketing Director for Vans and Reef in Asia Pacific. I was born and raised in California and started my career at Reef's global headquarters in San Diego working in International Marketing looking after Asia Pacific and Canada in 2001. I relocated to Hong Kong four years ago to help launch Vans in China and have been here ever since. HK is a great place to live. I love the access you have to both an amazing, thriving city, and you can also hop on a plane and be in a tropical, calm location in just a few hours. It's the best of both worlds for me.
My work for Vans includes managing our Direct markets and Distributor partners in Asia Pacific to ensure a consistent, global Brand message. Striking the right balance between staying true to Vans's heritage in Skateboarding and Action Sports is a core component and focus of my job and our marketing. At the same time, the Vans Marketing team in Asia Pacific and I work to leverage areas of the Vans brand such as Art, Music, and Street Culture that are more familiar and locally relevant to our consumers in Asia in their daily lives.
Aside from some early established brands, what are your thoughts on the energy in the Chinese streetwear scene?
China is full of untapped talent that has yet to be recognized. Just look at what's happening with Jeremy Lin! I know Jeremy is technically Taiwanese-American, but the same analogy applies. Local Chinese youth and street culture magazines such as Size, Urban, Milk and 1626, have done a great job of voraciously covering the latest streetwear trends locally and from around the world. These types of media, in addition to the strength and reach of social networking sites like Weibo (China's version of Twitter) and RenRen (China's version of Facebook), and more recently stylists on Taobao, all help educate consumers. However, there is yet to be a strong Regional or Global platform for underground designers and Brands to find the exposure they deserve.
Do you think that Chinese brands can find global popularity now or down the line?
Yes, but I don't think this will happen overnight. Some Chinese brands are focused on creating a product that is tailored specifically for China market design aesthetics and fit only. I'm not talking about selling out, but I think there is a way for Chinese brands to retain their core DNA, while curating collections within a globally relevant framework. This would allow them to infuse who they are and the influence of living in Asia into their product design and marketing communications. This way a person living in another part of the world can see the aspirational quality and want a piece of the lifestyle. Then when the time is right and the platform presents itself, Chinese brands will have their own unique point of view on design, and the Brand history to back it up with an authentic story.
What makes Subcrew such an important part of Vans's OTW plan?
The Subcrew collaboration represents the first Vans OTW project that the Asia Pacific region can call our own. Working with Subcrew really allows Vans to resonate in a stronger way with our consumers in Asia. As one of the original Chinese streetwear Brands, Subcrew has helped shape and develop what streetwear means in China and Hong Kong today. It is through Sam Lee's (Subcrew's Creative Director) personal style and his career as an DJ, Actor and Model, that helps bring to life in a more tangible way the individual creative lifestyle that Vans OTW stands for.
The Subcrew collaboration will start the ball rolling on more Asia Pacific relevant Vans OTW projects. The next one coming down the line will be a Chris Kong project, delivering to retail during holiday. Chris, a vinyl toy sculptor based in Hong Kong, best known for his work with Rammellzee, Ron English and Jim Phillips, joins the list of global advocates representing Vans OTW including Lupe Fiasco, Eric Elms and Dimitri Coste.
What are your thoughts on the Subcrew-designed Alomar?
I love it! I think it really suits the streetwear consumer in Asia with its athletic silhouette, and the color pop and materials make it just enough unique, but wearable. My favorite part of the shoe was the design process. Being able to see the personalities of each member of Subcrew come through, where each has their own unique "stamp" on the final product. Sam chose the colors and the materials. Frankie worked on logo placement and the design of the shoebox. SW Kit was the creative force behind the photoshoot, and Kobe selected the Alomar. The entire process was very organic and collaborative.
Kobe Chen of Subcrew
How did this opportunity come about?
A while ago Vans was looking for a company in Asia to work and collaborate with, and since the culture/background at Subcrew was quite similar to Vans's; it all came together quite naturally.
What was the concept behind the design?
First of all it was Lee Hawk who suggested us to use Vans OTW. Frankie and I were responsible for the artistic direction and Sam Lee was responsible for choosing the types of fabric and color. We choose the color red because as you know, this year is the year of the dragon and red represents luck.
As one of the biggest and most established streetwear lines in China, how do you approach this responsibility and "power?"
We have always persisted in our motto: Unity is Power. We not only want to establish a brand, but we want to establish a streetwear culture – a spirit. We want more people to understand and know about streetwear fashion.
What are your thoughts on streetwear in China vs. other aspects of fashion such as high fashion?
In my opinion, the S from Streetwear could be explained as Style and Soul. Streetwear shouldn't be a part of fashion, it spawns from each individual who has their own style and attitude. They live their own lifestyle and won't just go with times or trends. The "F" from Fashion , which for me, stands for Fast because Fashion is always constantly changing. This makes me feel that the people who just follow and go with fashion won't have their own soul and personal style.
You guys have grown rather well in China, how do you manage to keep everything in check and organized?
It is again about our motto: Unity is Power. We have a very clear and established division of work – every one of us is responsible for what we do best and then we collectively work it into a larger part of Subcrew's very own BEST.
How important is it to consider regional characteristics into both your design and your expansion?
To be honest, there aren't too many regional characteristics from our design and expansion. Our inspiration comes from our lifestyles – they are based off of something that has happened to us, around us, or just some of our own personal favorite ideas. We are trying to tell our Stories. We just wanna be ourselves.
How important are "advocates" such as yourself in developing China and the region's cultural aspect?
In these couple of years, China has opened their doors and have allowed more and more people to experience some of its different/foreign culture. In my eyes, the new love for apparel, style, music and sports in China, is all coming from the Western era of the '80s to '90s. However, there are more and more people who are trying to mix western styles with Chinese traditional culture to produce some sort of new different lifestyle and attitude. I think it's a pretty good approach blending a personal idea with some sort of classical element. To me this is a pretty accurate representation of the original term, "creative innovation."
Photography: HYPEBEAST