Daniel Beckerman: SUPER Sunglasses
Daniel Beckerman, founder of SUPER sunglasses, developed the idea for a progressive eyewear brand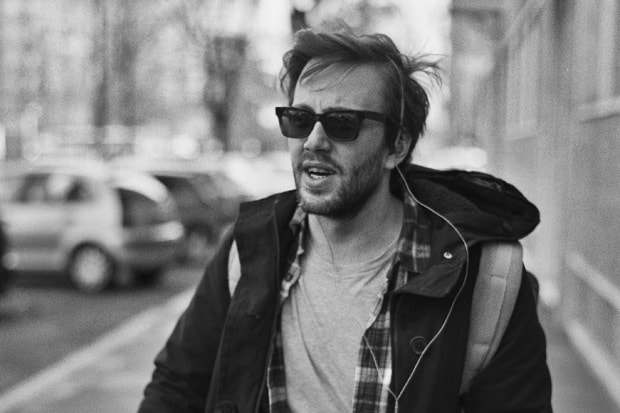 1 of 3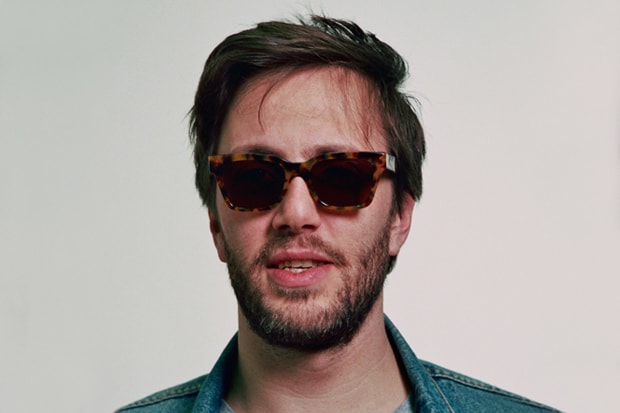 2 of 3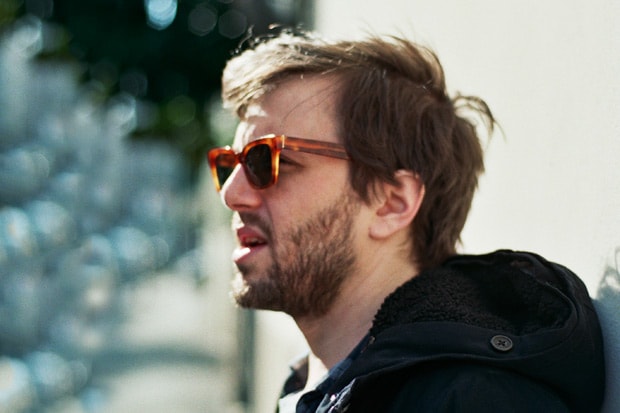 3 of 3
Daniel Beckerman, founder of SUPER sunglasses, developed the idea for a progressive eyewear brand at a time when the boundaries of traditional sunglasses were arguably the most stagnant and uninventive they had been in some time. Seeing the need to fill a niche of well-executed, high quality sunglasses, Beckerman turned his sights on the most traditional place he could think of for artisanal quality: Italy. But the decision was prompted by less of a desire to recreate what had already been done by so many his senior, it marked a decision to turn to traditional craftsmanship to serve as the core foundation of an aesthetically forward-thinking sunglasses line that would later be the SUPER brand we know today. Pulling on a range of early inspirations and history of the brand, Beckerman's latest interview with HYPEBEAST welcomes insight into the material selection of SUPER grames and lenses, the parallels between eyewear and fashion, as well as the upcoming projects that SUPER has down the line.
What was the reason behind starting SUPER?
My mind never stops — it's just like that. If I had more time I would definitely do many more things. Today I'm also working on PIG's 10th anniversary book, which by the way will be in English so we can share the amazing experience with a wider audience. I have a wonderful daughter I like to take care of and that is obviously my best project. And of course I am continuously working very hard on the development of SUPER. I have many other things I would like to bring forward but like I said, I already have too much.
At that time of SUPER's birth I had an urge to diversify what I was doing. And for many reasons I felt sunglasses were just the perfect idea. The industry was flooded by many emerging brands that were doing everything but sunglasses. All that I saw was many not very exciting sunglasses brands — with the exception of a very few. But, they were placed in different segment of the market. I like to wear sunglasses. I live in a country that makes them very well and there were many other reasons that brought me right here. So I went for it.
What was the process for designing sunglasses like when you first started? How has it changed?
First, I have to say it was the first time my team and I were approaching the design of sunglasses so I just created my own way of working. Stylists and fashion personalities who were playing around with different colors and with sunglasses served as the inspiration for the first collection. In the beginning I was thinking of designing different models but my brother Simon (who is about to launch an iPhone app Garage), suggested to make only one silhouette and that is what I did.
In the meantime I was focusing on sourcing the best manufacturer and forging partnerships with the best suppliers. Looking for the best distribution was another challenge that I took care of secondly. When everything was set in place, we launched our first collection. Feedback has been really outstanding and we haven't stopped since that day. The design process hasn't changed much either. Now that we have a few more people on the design team, our workflow is more precise and organized, but the core ethos is still intact.
Where do the inspirations for SUPER frames come from?
Our inspiration for SUPER comes from everything, but most of all from our team. When I hire someone new for design I choose a person that I feel has something unique to give to the rest of the team and to the brand. Each collection is a combination of each team member's individual vision and sense of style. That's why for me it's important to hear and see everybody's work in order to translate all the personalities into one collection that maintains common values.
How important is the Italian craftsmanship aspect of SUPER?
In Italy there is a longstanding tradition in the production of eyewear and obviously this makes it much easier to create the highest quality products. Here, you still find top artisans that pass on their expertise, experience and passion from father to son, so you don't need to worry too much about the translation of your idea to a product. We are fortunate to live in a place that keeps on working like this.
What are some important material factors that you take into consideration when creating eyewear? (i.e. materials/lenses/screws)
Materials are very important and they make the difference between a quality product and a cheap one. This is what leads all of our choices when we make design decisions.
Lenses are obviously one of the most important elements and they have specific characteristics for different uses. I always remind our design team that we are trying to create the coolest, trend setting products in the market. Sometimes in order to do so, we have to begin with a starting point of remembering that we create sunglasses and we must do the best in terms of comfort and protection. This may seem obvious but often gets lost in the design process.
Can you talk about your printed acetate designs?
Our acetate prints are part of our SPRING/SUMMER 2012 VISIVA SET dropping on March 26th. It's a project that I particularly care about because I think it shares that special little something that the first SUPER collection had. People go crazy when they see the full collection together. They immediately understand they are in front of something unique so they start looking to find the perfect match of print and silhouette for their face. If they don't happen to find it they get very disappointed. This, I think, is the result of when you do something different and better. A pair of sunglasses and box must be seen as a blank canvas on which to paint your piece of art, and I can't wait to show all of the exciting projects that are still waiting to see the light of day.
How does eyewear fit into fashion? What role does it play?
Sunglasses are generally seen as accessories, an element that is integrated into your look. But, I think they are much more because of their functionality and the fact that you put them right on your face. They immediately change everything about your look and they are one of the most direct and noticeable elements of an outfit, therefore creating your overall style and look.
Is eyewear perhaps more bound by traditional design whereas apparel and footwear can be more avant-garde?
I think so, but I also think that is something that SUPER has changed. We brought some avant-garde on top of traditional styling, which has begun to be followed by existing and emerging brands in the past years. It was a style people wanted but they couldn't find any sunglass brand that expressed this convergence in design.
What's your most popular model? What do you equate/equiparare this to?
The most popular are the classic black, Flat Top and the Francis — Our style with golden arms are on fire at the moment.
So… How did Kanye West's initial support help bolster the brand?
Kanye West was one of the first global celebrities to endorse SUPER. Kanye discovered SUPER right at the start and immediately fell in love with our Flat Top model. He started to wear it everywhere, which gave us a lot visibility in the fashion world propelling us at an early stage of our company. We then started to chat about developing his collection of eyewear that unfortunately never really made it past the sampling stage, although we were highly anticipating what was to come. For example one of the elements of the collection we wanted to develop was a wooden Flat Top, far before the whole wooden trend got going. With that said, keep an eye out for more big collaborations in the future.
What are your personal favorites?
I really go with the mood of the moment. I fall in love with a particular style then lose passion and change on new one. Right now I wear the Amèrica Blonde Havana.
Any last words?
Truthfully, I think that SUPER's success has many credits but most of all I think everything starts with the people. I am very lucky to have had, and still have, so many good people around me that inspire all of my choices everyday. I also think we are one of the first companies born from scratch that produce a physical product that has benefited so much from new media like HYPEBEAST who helped the brand to become global in a very short time. So, thanks to Kevin and all you guys at HYPEBEAST for the amazing work.