HYPETRAK: The Internet - Psychedelic Highway
As part of the versatile Odd Future family, Syd The Kyd and Matt Martian, collectively known as The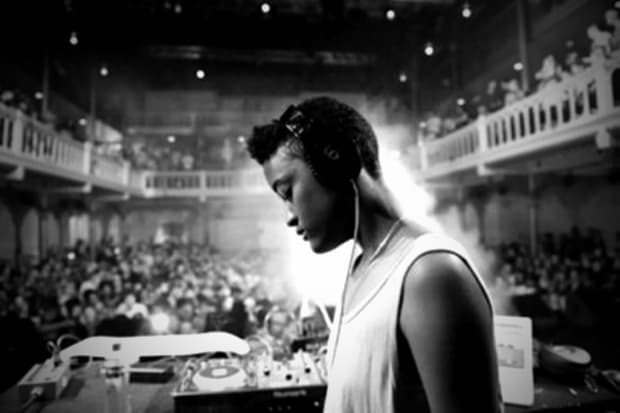 As part of the versatile Odd Future family, Syd The Kyd and Matt Martian, collectively known as The Internet, have managed to create a refreshing psych-pop infused sound on their debut album Purple Naked Ladies. Recently, HYPETRAK editor Petar Kujundzic had the opportunity to talk to the dynamic duo on a range of topics, from when they started making music together to the story behind the album's title. Read a choice excerpt below and head over to HYPETRAK to read it in its entirety. Purple Naked Ladies is available now and can be purchased on iTunes.
What sparked the idea behind The Internet?
MM: Things with The Internet started to get serious back in February, that's when I moved to Los Angeles. Me and Syd have been cool for quite some time, communicating over the internet, me coming out to California (to visit), she came to Atlanta one time to chill. We were always close. When I got out here I was trying to figure out what I wanted to do as far as music was concerned. I had just released an album with Jet Age of Tomorrow so that ran its course. I met with our manager Clancy and I was asking him for advice on what to do next and he suggested that me and Syd should start working on music together. So that's how the idea started, we were always hangin out anyway as part of Odd Future so Clancy said since that was the case we might as well start working on a joint project.
With Odd Future expanding their business ventures, how do guys manage all of your ideas?
MM: We are all tied to different projects within Odd Future. Everybody worries about they are doing. The managers keep us together and keep us working separately at the same time. With the Golf Wang brand and the store and the series, that is Tyler's part, the direction of videos that is all us. At the end of the day we all come together and have an understanding on how we want to push it. We are all supportive to our respective projects.