A Conversation with Steve Stoute
Everyone has their short list of hip-hop legends, with living icons such as Nas and Jay-Z as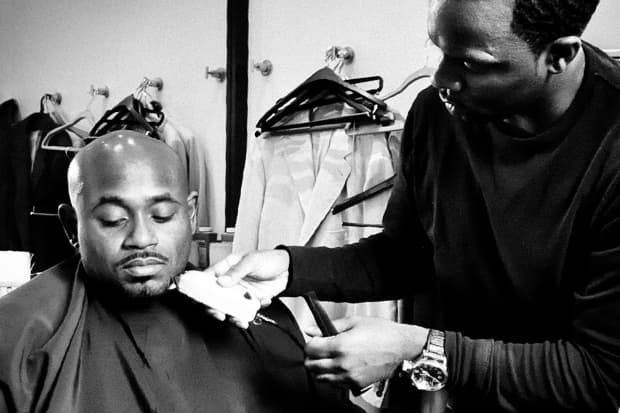 1 of 3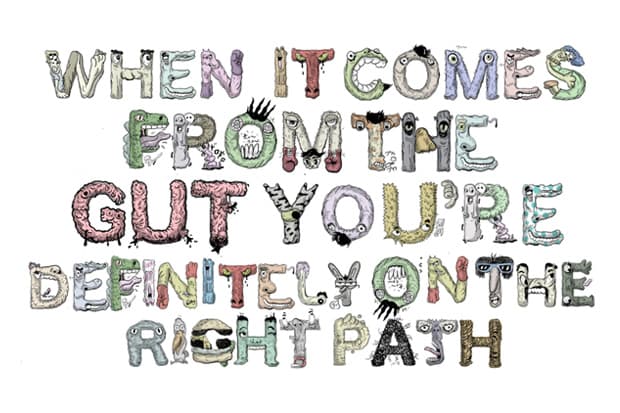 2 of 3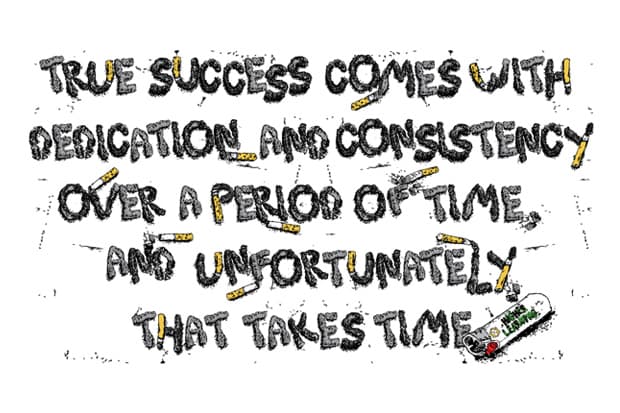 3 of 3
Everyone has their short list of hip-hop legends, with living icons such as Nas and Jay-Z as unanimous defaults amongst the minds of every fan of the culture. But there are talents, generally less recognized than the voices heard on our favorite beats that have propelled hip-hop beyond a genre of music and into a force of influence only able to be measured on a global scale. To say Steve Stoute is a behind-the-scenes legend in hip-hop would not do the man justice. A little appetizer for thought: Steve has an illustrious background as a music executive for several major labels and has partnered with Jay-Z to open the world's first hip-hop and multicultural based advertising agency, that has grown to be a unique force as shown by their recent recognition atop Ad Age's Agency A-List Issue: 10 Standout Shops list.
These couple of facts only scratches the surface. Please treat yourself to a favor and read The Tanning of America, as a revelatory and vastly informative documentation of the further depths of his mind and how exactly hip-hop has transcended from the streets and rewrote the rules of the new economy. Stoute knows what he's talking about because he has been a key figure in the unprecedented movement hip-hop has undertaken. There is no man bigger than hip-hop itself, but if progression is influence and influence is power, then Mr. Stoute may be one of the most respected men in the game.
I am… somebody who loves culture, artists and likes finding ways to create commerce around the things I'm passionate about.
Recognizing talent… is when I can tell when someone is passionate with what they do and that's what it's really all about. You want to know you can always detect when someone's passionate about what they're doing versus somebody who's just going through the motions to get something done. I think that's a key attribute to look for in people and I think over time I have developed that ability. Some things I will say I haven't necessarily discovered but I see it and I use my efforts and talents to put it on a bigger platform. I try to enhance it and allow the world to appreciate it by giving it more visible opportunities. I think I do that very well.
Authenticity… is when somebody is passionate about what they do and they believe it. It comes from a place that's more gut then a manufactured thought. When it comes from your gut you're definitely on the right path because it's a true feeling and it's something that's not manufactured or altered, it's something that comes straight from the heart.
Advantages/disadvantages of the millennial generation… seem to be rooted in the fact that a lot of kids want to duplicate the end result but don't want to duplicate the process. So, they want the end result in the shortest period of time. That is an impossible feat. There is no shortcut to true success. There are flashes of things that look like shortcuts and those things are temporary moments of success. But true success comes with dedication and consistency over a period of time, and unfortunately, that takes time. And I don't think millennials truly get that because they have seen, or think they've seen, success come in shorter spurts. The advantage is the access to information. The ability to go see the world through your living room or bedroom, gives you an amazing ability to be able to pull and find inspiration from anywhere and not be limited to brick and mortar tactics and thoughts. If that's applied with the intelligence of what my generation had gone through in order to achieve success, then the success they have using those variables… is exponential.
Translation… is going to show the right way to market to the next generation of consumers and that the "Mad Men" days are absolutely over.
Pitching ideas… was always frustrating early on to convince companies not necessarily about hip-hop but the cultural penetration that hip-hop had made. My biggest hope was that they had a teenager in the household because that teenager would understand where I was coming from and hopefully give their mother or father the thumbs up in order to move forward with the ideas I was putting forth.
Marketing… has academic framework but how you put forth communication within it changes all the time. You can't have preconceived notions on how to communicate to a consumer. I think that's the genius and creativity that it takes to be an effective marketer. You understand the framework very well yet you can work within the framework and come up with innovative ways to communicate with a vast array of people.
The idea process… can happen anywhere for me but the first thing you must have is strategic insight. Most creatives miss this. They come up with an idea they believe is different or they think no one has ever seen before yet it is far removed from what is going to help the brand. So sometimes you see things that look great but unfortunately there is no connectivity to it because it doesn't solve the brands purpose. Nothing works or moves forward unless strategic insight is tight, then you put great creatives to illuminate this.
Creativity versus commerce… well that's always the toughest thing sitting and straggling that line because you never want the artist to be compromised because you would like to sell a product. Anytime there is a conflict of interest I always side with creativity. I think it's very important that if you're going to run a marathon, which I am in with my career, that I'm always on the side of what I believe, is the truth. Commerce has to be modified at times to accommodate truth and if you're dealing with people who are not willing to make that sacrifice then I'm certainly not going to be a part of that equation.
Cultural curiosity's importance… is that without it you have no elasticity of thought. You are locked into a mold and the world is elastic right now and you have to allow things to come in and out of your life. Without it there is no innovation. I wrote Tanning of America to show and highlight companies that were curious starting with the adidas executive who came over to check out RUN DMC in 1986. He witnessed 18,000 people hold up a pair of "Shell Tops" which was a SKU that Adidas couldn't market on their own and an artist born out of hip-hop culture had gotten it done. I think that using case studies to highlight some of those principles of the last 25 years was important to teach executives the value of cultural curiosity. Hip-hop kids have gotten the wrong rap – nobody understood the depth of this audience. The buying power is easy to find out but the true depth of understanding the consumer is something executives need an education on.
Other Hip-Hop ad agencies popping up… is something I think is fantastic. If what I've done has inspired a generation of kids who would've ordinarily been in the record business but have decided that they are going to express their creativity and marketing tactic through building an ad agency, I'm proud of that. I never wanted to open up the door to just close the door and be the only one in the room. I want other people to do it as well. I think it's very important. From a pure business standpoint, there are so many businesses and so many opportunities, I certainly don't want hundreds of them. There's hundreds and thousands of opportunities. If I work with the ten best companies in the world, I'm fine with that. I want to do great work for companies who appreciate it and I want to be in the business of moving culture forward. If I can do that, on a consistent basis, I'm fine.
The Jay-Z reference for Still D.R.E… yeah I have it. I also have the reference vocals for Jay doing Foxy Brown's album, where he wrote all those rhymes. I managed the Trackmasters and they produced that album, so they worked together to make that first album for her. For Still D.R.E., Dr. Dre gave me the rough of that beat and I gave it to Jay to write that song. Those are just classic moments. Jadakiss, on my birthday, gave me his reference vocals on Victory. These are all great things. The depth of them, if you know what they mean, if you love the music and the art form, and you want to know how great moments happen; to be able to sort of be inside the studio without being there and also having something that can always bring you back to that feeling, it's precious stuff.
I always say… the first sign of a good idea is a lot of people not believing in it. I can tell you this right now, if you have an idea that makes complete logical sense and people don't believe in it, then you probably have a brilliant idea.
Happiness… is when I complete tasks. I love when things I envision happen and come to life. Because you think about it, and dream about it, and you hope that it can happen, then you put the work in to make it happen, and it happens. I think when that process is completed on an idea or task or anything, is when I'm happiest.
In the fall semester of 2006, Student Hip-Hop Organization was founded at Virginia Commonwealth University in Richmond, VA. Since then, it has branched to surrounding universities and has played an integral part in Virginia's hip-hop scene while cultivating the minds of their campuses and communities.

The organization is known for its quality, independent spirit, and most importantly, authenticity. It has become an institution and creative platform for students and artists to gain experience and find opportunity in their individual passions. SHHO strives to promote higher learning through hip-hop.

The organization has selectively worked with the best up-and-coming artists, hip-hop legends, like-minded companies, and passionate student – talents all who have established SHHO as an organic uncompromising brand.