Meet Pharrell and sit in Jay-Z's Floor Seats! Karmaloop & Billionaire Boys Club Present: The "Hello Brooklyn" Contest
Spend this Holiday Season ballin' in Brooklyn… the BK Borough has birthed a million legends, and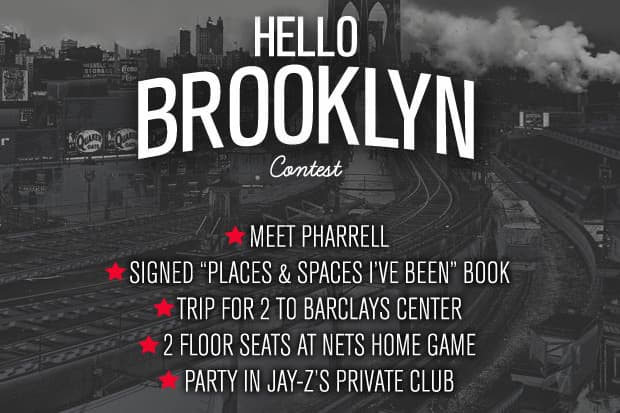 Spend this Holiday Season ballin' in Brooklyn… the BK Borough has birthed a million legends, and now it will father the illest contest in Karmaloop history!
One lucky contestant will win an all-expenses-paid trip to New York City including hotel and airfare, PLUS an opportunity to meet the man, the legend, the founder of Billionaire Boys Club, Pharrell Williams, and receive an autographed copy of his new bestselling book, Pharrell: Places and Spaces I've Been.
And that's not all… the contest winner will also be blessed with two Brooklyn Nets floor seats at the "The House that Jay Built" and your very own after party in Jay-Z's private box in "The Vault" at the Barclays Center with Karmaloop Founder and CEO Greg Selkoe – and you can expect a bunch of special guests stopping by… For more information head over to Karmaloop.
"I said 'Hello Brooklyn,' / but baby I hope you never say goodbye to me…"