Kraftwerk to Play at Tate Modern
Pioneers of the analog-synth sound – which revolutionized modern music – electronic krautrock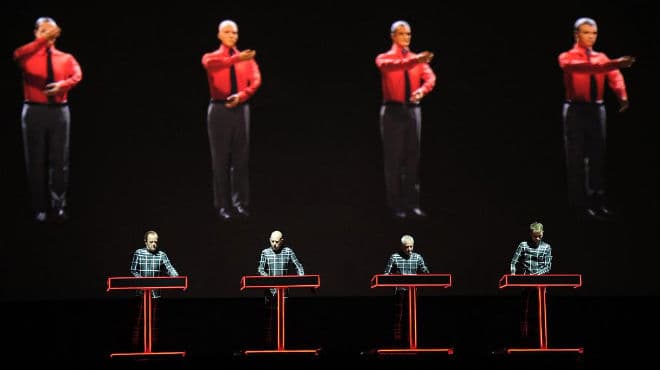 Pioneers of the analog-synth sound – which revolutionized modern music – electronic krautrock legends Kraftwerk will be gracing London's Tate Modern for eight consecutive performances. Following from Laibach's stunning "Retro Munmental Avant-Garde" performance earlier this year, Kraftwerk will take the baton at the Turbine Hall between February 4 and 16, 2013. The band will be performing an album each of the nights as part of their conceptual live presentation titled "KRAFTWERK- THE CATALOGUE 1 2 3 4 5 6 7 8," previously seen in New York and hometown Dusseldorf. Director of the Tate Modern, Chris Dercon said:
" As a former power station, Tate Modern's Turbine Hall is an ideal venue for Kraftwerk's explorations of technology, energy and rhythm. Bringing together music, video and performance, these events will be true gesamtkunstwerk – a total work of art."
Tickets go on sale December 12 exclusively here. See below for full dates.