Epic Records To Drop Death Grips
Yesterday we shared with you the infringement letters Death Grips received from their label Epic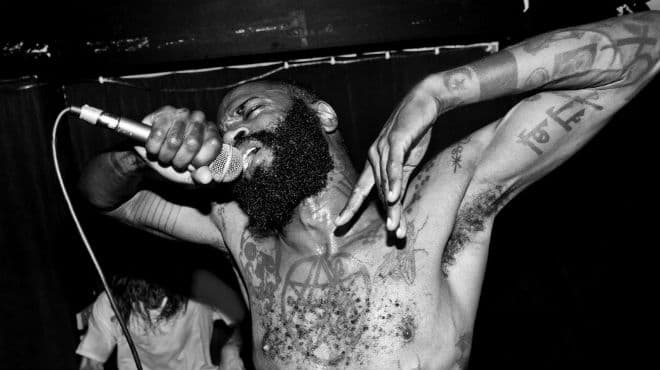 Yesterday we shared with you the infringement letters Death Grips received from their label Epic Records, and now it seems that Epic isn't taking kindly to the private messages being shown as a new statement has now be released saying that the label plans to move forward without the band.
Epic Records is a music first company that breaks new artists. That is our mission and our mandate. Unfortunately, when marketing and publicity stunts trump the actual music, we must remind ourselves of our core values. To that end, effective immediately, we are working to dissolve our relationship with Death Grips. We wish them well.
While many fans will admit that Death Grips signing a major label deal did seem a bit strange for the band, being that they strongly march to the beat of their own drum, the release shouldn't come as much of a surprise following the recent string of incidents. It looks like the band got what they wanted and will be returning back to their independent roots. For what it's worth, Death Grips is still listed as an official artist on the Epic Records website at this point, so the release hasn't yet been put in stone. We'll keep you up to date as more information is provided.