Wikipedia Anti-SOPA Blackout
Following the recent announcement that it was joining the ranks of protesters in the Stop Online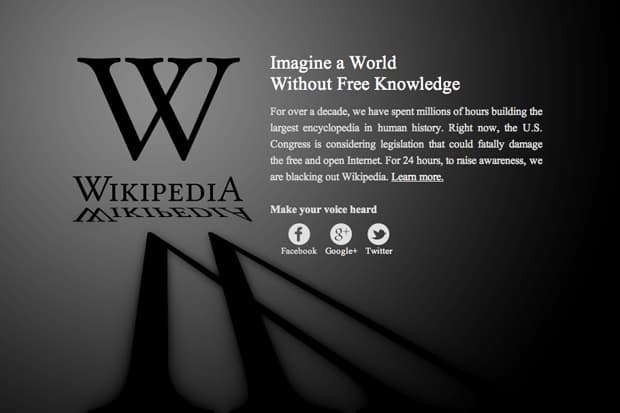 Following the recent announcement that it was joining the ranks of protesters in the Stop Online Piracy Act (SOPA) and Protect Intellectual Property Act (PIPA) battle, Wikipedia officially began a 24-hour online blackout at the stroke of midnight East Coast United States time, today, January 18. This move aligns the largest online encyclopedia with a host of opposition to the SOPA and PIPA legislation, who believe that the legislation, if passed, would infringe upon the free exchange of information that many value. The bill would permit the Justice Department of the United States and content owners the ability to seek a court order that would require search engines to block certain results that are associated with pirated material. The protest has understandably garnished hardened opinions on both sides of the spectrum, with Wikipedia's actions positioning it as one of the more notably outspoken and extreme measures in protest. More information can be found here. To let your voice be heard in opposition of the movement, join the petition to prevent SOPA today.
Join Our Discussions on Discord
The HYPEBEAST Discord Server is a community where conversations on cultural topics can be taken further.