VERBAL & Swizz Beatz: Reebok Ree-Done
The last few months have seen a huge resurgence from Reebok. This comes in tandem with the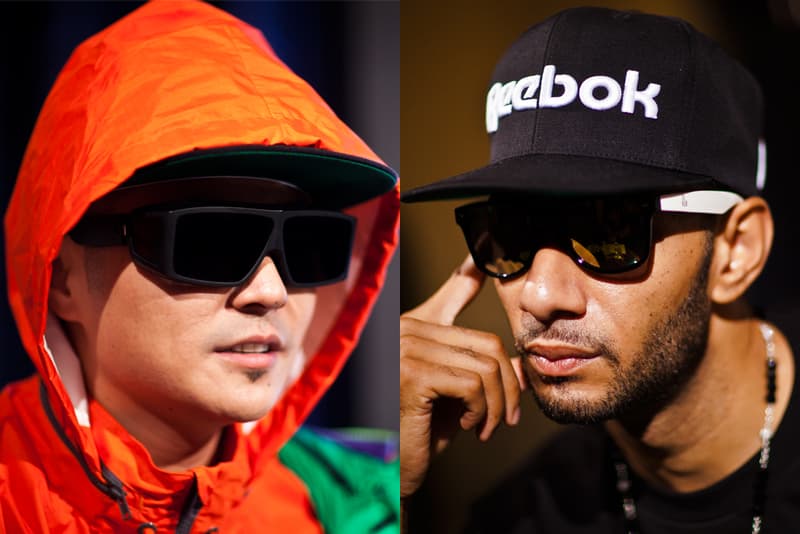 1 of 11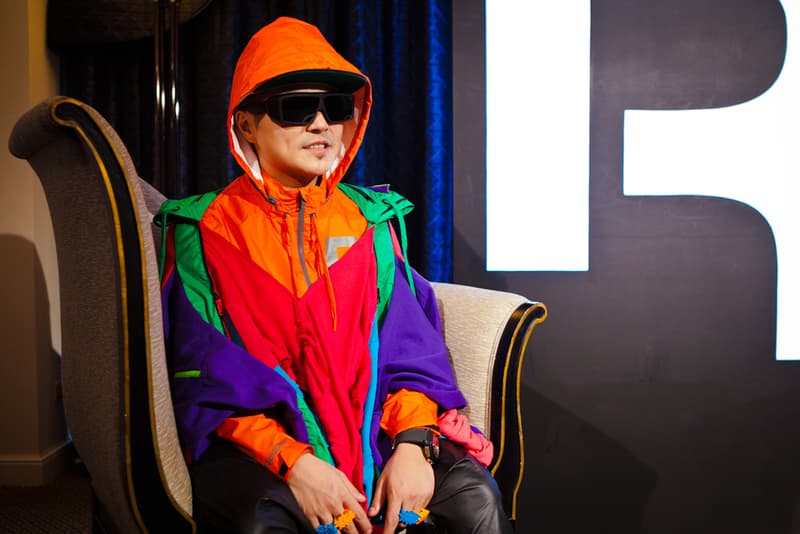 2 of 11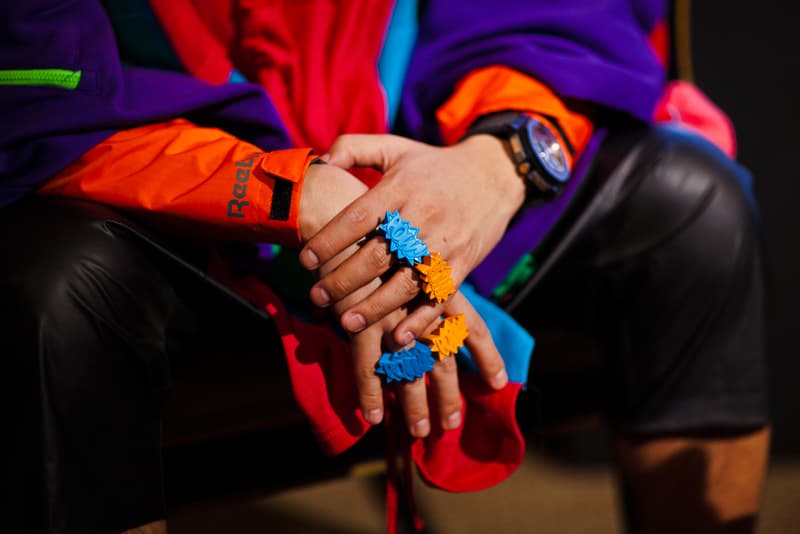 3 of 11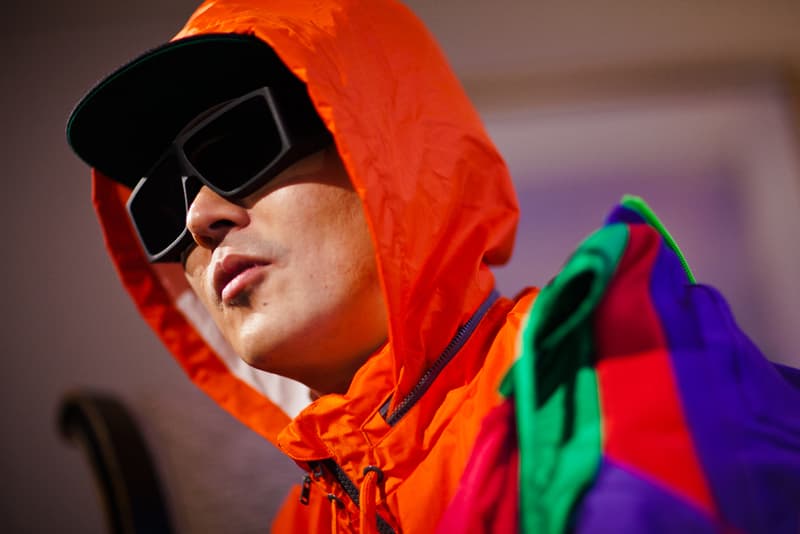 4 of 11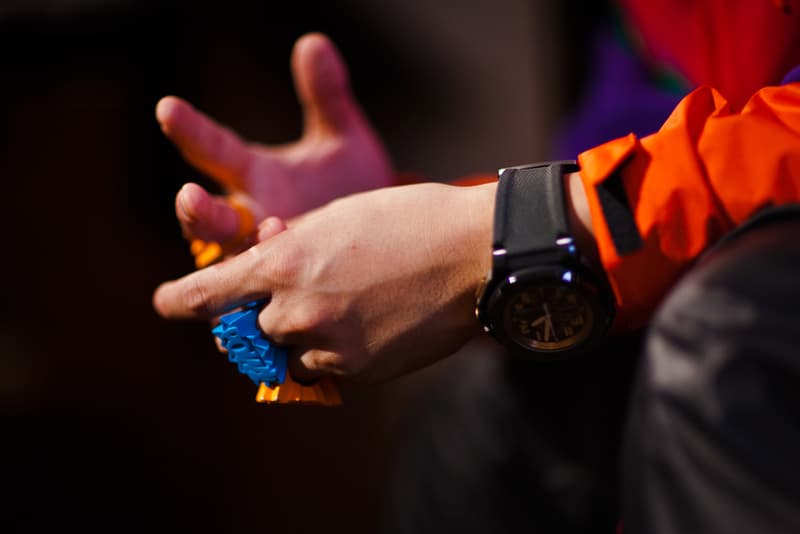 5 of 11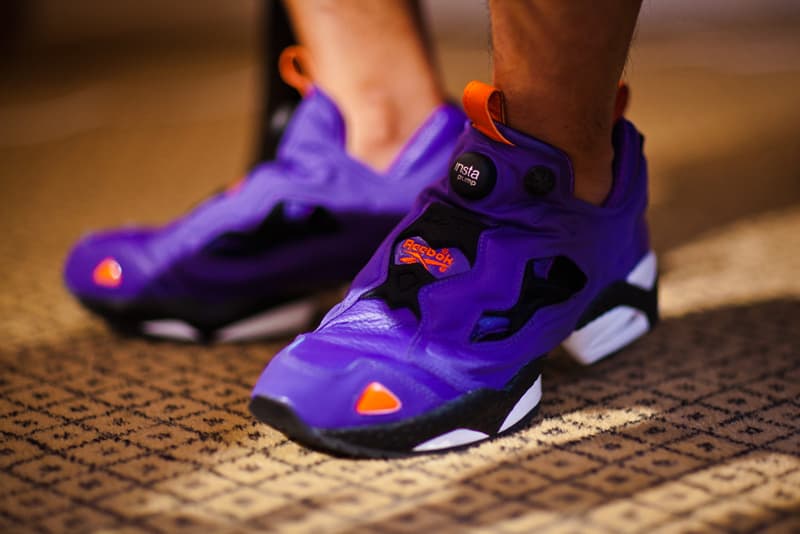 6 of 11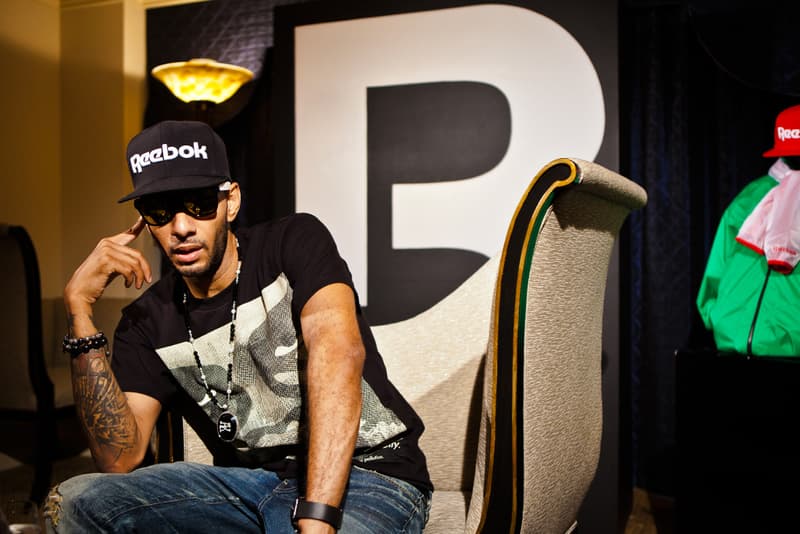 7 of 11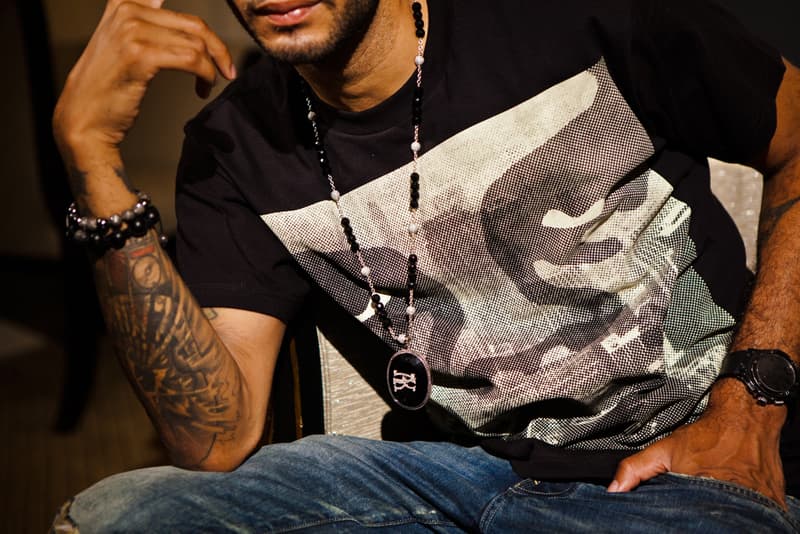 8 of 11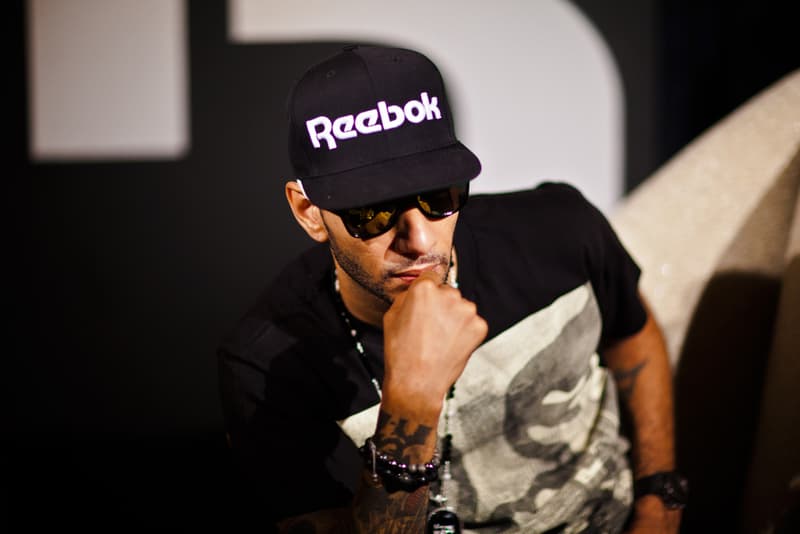 9 of 11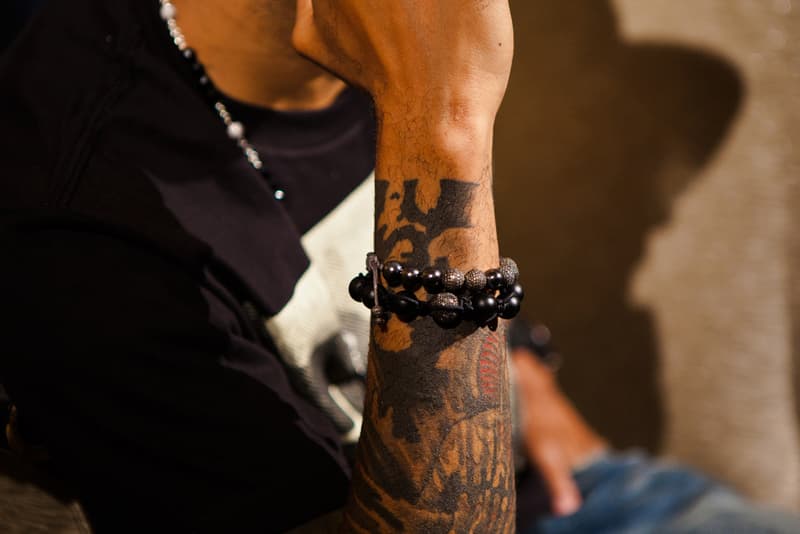 10 of 11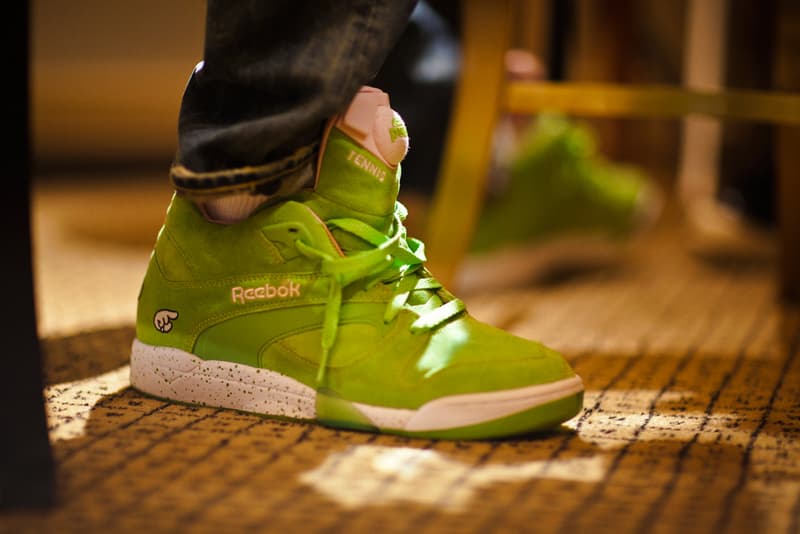 11 of 11
The last few months have seen a huge resurgence from Reebok. This comes in tandem with the announcing of two new creative directors including Swizz Beatz as the Global Creative Director, and VERBAL as the Reebok Classics Asia Creative Director. Both parties were on hand in Tokyo last week for a Reethym of Lite event that helped launch an all out campaign from the signature running and sporting brand. We caught up with both parties to get their takes on Reebok as a brand and their upcoming roles within the company.
How did the opportunity come about?
VERBAL: Long story short, I met some cool people from Reebok, just having drinks with them and telling them about my first basketball shoes: the Reebok Pumps. I told them that I wrote a paper on Reebok as a business major back in 1993/1994. They kind of knew that I did music and arts, so they thought that it'll be exciting to have me on board as a Creative Director and to come up with new ideas for the future. That's why I'm here I guess.
Swizz Beatz: The opportunity came about through mutual friends, they were looking to do something new and my name was on the list I guess. Following up with the work I did with Christian Louboutin, I kind of wanted to tone things down and reach the masses.
What does your job and role encompass?
V: As a Creative Director for Asia-Pacific, I came in right in the middle of the Reethym of Lite Campaign, so I started off by doing the visuals, the ads and the overall campaign. And for the near future, we'll be working on some products, so you'll see them coming out in 2012. For the creative side, they gave me 100% freedom as some of the ideas I came up with are probably physically impossible, but they'll add on to them and translate my concepts in some other ways.
SB: My job is to make sure the brand is ahead of the curve, the campaign is cutting-edge, the designs are on point, and the brand connects to the right people. My job is almost everything.
Coming from musical backgrounds, how difficult was it to make a transition into fashion and product?
V: I think music and fashion just goes hand in hand you know, like hip-hop music – people are dressed in a certain way from a certain background. Doing music and going into fashion and designing just kind of came naturally for me, so I think hopefully I'll be able to use my experiences and translate that to what I'll do for Reebok.
SB: It wasn't even a transition, I was into fashion since I was a break dancer in the South Bronx in the '80s, and I used to have the denim jackets with the graffiti on the back, fat shoe strings and things like that. I've always been in fashion, but I guess my first transition was working with Kidrobot and that's how it started officially as a business.
Does working on product with Reebok require a different creative mindset?
V: It definitely does. I have a lot of ideas on jewellery but probably not as much for apparel, so it's a challenge for me in a good way. I've been given opportunities in the past by brands like Topman and A Bathing Ape. For example, NIGO will let me work on his BAPE STAs, so that was kind of my first experience with sneakers. But obviously with Reebok, it is even bigger as there are so many resources. I don't even know where to start as I'm an apprentice now and I'm still learning. It might be a bit rocky in the beginning, but I have a vision so hopefully I can get there with the help of many people.
SB: Yes definitely, it requires a different mindset, as Reebok is something that has so much heritage and it's now living in the future. So it's about how you can translate that to a kid who never had a pair of Pumps and how do you introduce something new to get their attention to bring them back to the Pump, and it's also about rebuilding the brand by redoing something old. The project is about reinventing the history with new technology, new everything.
Do you think your Reebok customer is the same as your musical customer?
V: I would say yes, for example the other day somebody asked me what sneaker is to you and I immediately said culture. Most of the memorable sneakers are models from the past which had something to do with culture, like music and film. Like when you listen to certain music, it gives you energy, courage and it makes you feel a certain way.
SB: I think they're definitely the same customer, but I think it's even people outside of music, as I can see Reebok is hitting to different audience around the world, I can definitely see that happening.
What were deciding factors in you guys working together respectively with Reebok?
V: From what I understand, I think they kind of saw that when I create, I'll include everybody from the whole scene. When I do collaborations for my brand AMBUSH, I'll work with people from George Jensen to local designers and I think that eclectic vibe is the key to bringing in new blood for Reebok. They also believe that I have a very good understanding of the industry and that I'm the right person at the right time for the job. When you have a pair of sneakers which has the same emotional attachment and image to that particular culture, then you'll feel the same.
SB: The deciding factor was being able to fix things I didn't like about the brand. That the brand can be something that's cool again and I think we started off pretty decent. Reebok hasn't really been talking to the culture for many years so it's about putting things back on the radar and setting the record straight.
How familiar were you with each other's work? What can you guys learn from one another?
V: I just started to get to know Swizz as a creative, like previously I've known most of his music work obviously but this is definitely the first time to work as a creative duo. We both do music, but now we're together in doing something totally different. I already see the big things he's been doing in the States and global, definitely inspired. On the Asian side of Reebok, we can start local, make some noise and hopefully it'll organically spring back to the rest of the world.
SB: VERBAL is a creative mind, even when I met him through NIGO back in Japan years and years ago. I knew he was different and seeing him now with his crazy jackets and stuff, it just shows that he's not scared to reach out and to create something new and that's something what the brand needs.
What are you looking to achieve with this opportunity?
V: It's an honor to be a Creative Director but it's also nerve-racking and it's a big role to fill. I think people are excited and I'm really happy about it but at the same time there's a lot of pressure, as I have to deliver some fun projects and make some cool products from the ideas I have. What it comes down to is that we have to achieve numbers to call it a success and hopefully I'll follow-up on that end. Hopefully I'll be a good asset to Reebok.
SB: Simple, I just want to make history. Everything comes and goes, but history stays, when people think of Reebok, I want people to think about Swizz and VERBAL coming on board and changing the whole thing.
What is the biggest cultural difference between Asia and the rest of the world?
V: I think like Japan, it's a very secluded country, they have a dosage of influence. They import stuff and they'll create their own entity, that's why J-Pop is only J-Pop in Japan, it doesn't make sense anywhere else. Like fashion here only makes sense here, but when it goes out of Japan, it'll stay fresh as it's so different. I was in Shanghai and Beijing couple of weeks ago for tours, China is a superpower but it's too closed in, but then it has an energy of its own and I think it'll create something that is powerful over time as it harnesses this creative energy. The western world encourages freedom, so that gives a certain direction and vibe, Asia on the other hand has boundaries on particular purposes, so I believe Asian countries like China and Japan are ready to come full force. The West doesn't know what Asia has in store yet and we're ready to explode.
SB: The Japanese market is amazing, it's ready to explode, it has a voice that needs to be heard around the world and I think that moment is coming and I'm just happy that I can be part of it.
Where does Reebok's Classics product line stand now and where do you want to take it?
V: It's safe to say that people are bored of sneakers in general, but Reebok always had cool products and what I wanted to do is maybe do some interesting marketing to make these products more visible. I think everyone at Reebok likes to have fun, that's the first impression and it was one of the reasons for me to join this team. I just want everyone to start opening up more and come up with crazy schemes and get the products out there. It's like the shy guy at class who's ready to blow up, this is what Reebok is to me.
SB: There's very clever ways to reintroduce things and I think this ultralight material is a great start. Reebok has a mass group of clients, that's why the campaign is very international. You can't get caught with just rap and this and that – when I'm thinking, I'm thinking of the world.
How much of the regional differences will factor into the overall aesthetic of your products?
V: There have already been so many cool designs out there, so obviously I want to try to come from a more conceptual angle which I can't really disclose at this point, but there's this one theme where it'll string together the whole Asia-Pacific region together. So with this concept, all the places can just go crazy with it. Right now there are a lot of good models, but people want that product because of the names which are involved in the collaboration, and my goal is to use what I have to bring it back to the product itself – that's what made the whole culture very potent in the past, as it was about the product at the end of the day.
SB: Maybe 30%, I wanted to make it as new as possible. The fresher it is, the easier it is to introduce. If you have something new and innovative, it'll become a conversation piece as people will be like, "Wow, I haven't seen that before."
Any musical collaborations to come of this and any last words?
V: Actually my group M-FLO is coming back, we haven't had an album since 2007. Starting with Reebok, we'll pop off with our new song called "Run." We'll be doing more stuff with M-FLO, we're also in talks with Swizz about maybe doing something more together so yeah I guess you'll hear more from that. Watch out for 2012!
SB: Yeah we're actually going into the studio soon and who knows? I just want to tell the fans that Reebok is back and sky is not the limit.
Photography: HYPEBEAST