Branding the Throne: What Advertisers Could Gain From a Little Hip-Hop Hustle
At first thought, Madison Avenue and Brooklyn's Marcy Houses couldn't seem more disparate. One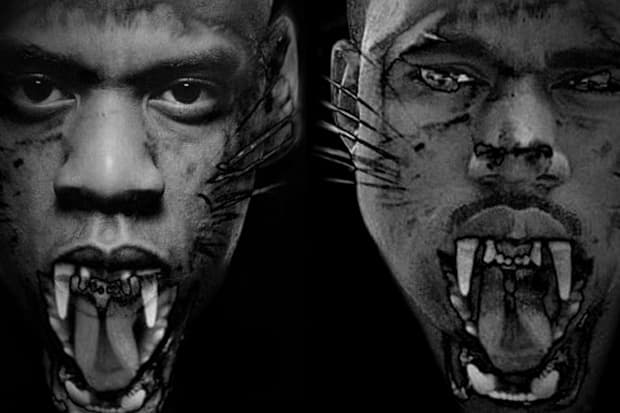 At first thought, Madison Avenue and Brooklyn's Marcy Houses couldn't seem more disparate. One remains, despite a pilgrimage of trendy agencies to the mecca of downtown Manhattan, a bastion of corporate power and a haven for advertising masterminds while the other embodies a lot of what is wrong with New York City, from drug-pushing to the horrendous education system. The two locales do, however, have one powerful force in common: Jay-Z.
Marcy-born Shawn Carter has become one of the greatest marketers of the decade and this is the primary reason why, whether you like the album or not, Watch the Throne has been the biggest branding success of the year. Jay-Z has handled the project as a brand since its inception, following several very important advertising and publicity principles along the way. First of all, well-executed collaboration has been an award-winning tactic for brands from H&M (x Lanvin, Versace, etc.) to Coca-Cola (x Lagerfeld, Daft Punk, etc.). The most obvious collaborator on the album is, of course, Kanye West. West's seemingly unstoppable creative force is noticeable on all of the tracks, yet it was his commission of Givenchy wunderkind Riccardo Tisci to create the project's heavily recognizable and borderline symbolic aesthetic that added the most initial brand value to their group record. Rich, sophisticated and instantly iconic, Tisci's art direction not only introduced an eager base of hip-hop fans to the revival of a French couture house, but it also injected Jay and Ye's album with a dose of upscale, genre-surpassing clout.
Secondly, following the classic hip-hop principle of hype, the two social-media savvy rappers amped up anticipation for Watch the Throne long before "H.A.M." even dropped. Successfully exploiting the readership he had established on his blog through the release of a plethora of G.O.O.D Friday tracks, Kanye leaked a rough version of the Bon Iver- and Elly Jackson-featuring dance-rap smash "That's My Bitch" nearly directly after news of the collaborative project's existence was first confirmed by the media. A sensible injection of mystery also increased an eagerness and affinity for the album's brand, with a surprising lack of songs leaking on the internet and no release date officially established until only a few weeks before the drop.
Finally, the product has mass-market appeal. No, Watch the Throne is not My Beautiful Dark Twisted Fantasy, yet it remains decidedly deeper, both stylistically and in terms of lyrical content, than the radio hit-laden Blueprint 3. While Kanye often divides, radicalizing factions into camps of "love" or "hate," Jay has always done an excellent job of expanding his genre by commercializing it and attracting new fans – and that's exactly what he has done by tempering and leveraging Kanye's wild creativity with his distinct skill for calm, collected coolness.
With the trifecta of Tisci's album artwork, Kanye's ostentatious personal brand and flair for promotion, and Jay-Z's strategic positioning, Watch the Throne garnered a huge amount of what industry execs would refer to as "earned value." Love it or hate it, nearly everyone was talking about the project long before anyone affiliated with it had even dropped a cent on advertising. Add to that the brilliant, short-lived SoHo storefront, the creation, and subsequent auctioning off for charity of a supercharged Frankenstein Maybach for the "Otis" video, and established brand power so strong that neither the artists' names nor the actual album title needed to be featured in any of collaborator Tisci's artwork, and you've got an incredibly successful advertising initiative. Through an implicit knowledge of how to collaborate creatively, build anticipation for a product and market it deftly, Mr. Carter and Mr. West brought street smarts to the boardroom, selling nearly half a million copies in one week and setting a record for most iTunes downloads ever thanks to another one of Jay's innovations: separate digital and physical release dates.
Until more advertising agencies, CMOs and brand promoters learn to hustle like Jay-Z, create like Kanye and collaborate like the two of them, it's very clear to whom the throne belongs.
Douglas Brundage is a born-and-bred New Yorker and aesthete who has been writing, editing and branding in one form or another for most of his life. A frequent contributor to HYPEBEAST with experience in both the advertising and editorial worlds, Douglas' interests in food, travel, hip-hop, fashion and marketing have allowed him to garner the unique ability to discuss everything from Woody Allen to Kanye West. He curates and writes original content for two of his own blogs, one on trends in mixology and another regarding branding and design. Check out his Twitter for a barrage of links to articles on things you never thought you needed to know about.