The Vans DQM General
Vans, the original action sports brand, and leading New York-based streetwear purveyor and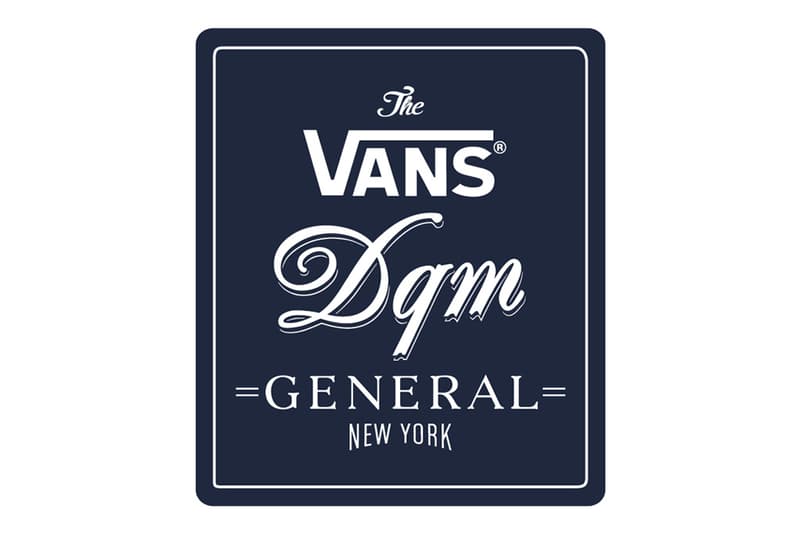 Vans, the original action sports brand, and leading New York-based streetwear purveyor and skateshop DQM announced today plans for The Vans DQM General to be located at 93 Grand Street in the heart of New York's coveted SoHo district. The General, Vans's first company retail foray in Manhattan, brings together two of the most prolific names in contemporary streetwear – one rooted in Southern California surf and skate, the other in New York skate and street – in creating a unique retail concept carrying both original, exclusive co-branded DQM for Vans footwear and crafted apparel as well as select Vans and DQM premium product for men, women and kids. Slated to open in early September, the 2600-square-foot Vans DQM General will be deeply rooted in the heritage of its SoHo neighborhood and its past life as a haven for skateboarders, punks, artists and risk-takers of all kinds.
"Over the past five years, no fewer than 100 people have asked me why we don't have a store in New York City," says Doug Palladini, Vans's Vice President of Marketing. "My answer always was that we had so many great wholesale partners that our own store didn't make sense, so when Chris from DQM approached us, it was the perfect opportunity. Chris and DQM really understand Vans as well as city culture and history, and know just how to bring our brands together to make something new and relevant for an area like SoHo."
"Vans has been a huge part of my life in New York both in the world of professional skateboarding – I rode for Vans for a time in the early 90s – and then as a retailer, selling them to my customers every day for the past 8 years," says Chris Keeffe, founder and owner of DQM. "Vans has this long and storied history coming out of California, but at DQM we felt like the story of what Vans means to people in New York City can still be told through the prism of our Vans experience: we don't have pools to skate and we have snow on the ground for five months a year. We grew up finding a way to wear Vans that fit the style and climate of our city. I wanted to create a space where we can tell this story from the ground up; a place that's rooted in our local community and makes sense to New Yorkers."
DQM, initially focused solely as a skateboard goods and shoe store, is now considered one of the world's leading streetwear brands with a global following. In eight years, Keeffe and crew, including lead designer Tashi Stricker, have grown the line from a few T-shirts and hats to a menswear line including premium cut-and-sew woven shirts, pants, jackets and accessories. The DQM team is also developing DQM for Vans product to live side by side with exclusive Vans shoes and handpicked items from Vans's footwear collections.
The Vans DQM General space is special itself. A designated New York City Landmark, 93 Grand Street was designed in 1868 by John Snook, known for designing the first Grand Central Station as well as the St. Nicholas Hotel. The building was built during the summer of 1869 utilizing a process of veneering brick with cast iron plates cut to look like stone that was patented by James L. Jackson, a prominent builder at the time.