Style File: The Sartorialist Ponders Street-Style Blogs as Social Documents, The Worldwide Ubiquity of Denim Cutoffs
More often than not, when Scott Schuman of The Sartorialist speaks, people tend to listen to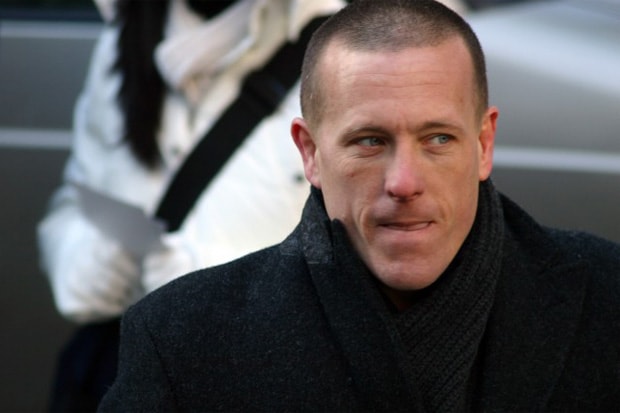 More often than not, when Scott Schuman of The Sartorialist speaks, people tend to listen to what the fashion photographer has to say. Style File catch up with the New York-based photographer in anticipation of his "An Evening with the Sartorialist" to chat about some of the recent developments in his world. A selection of answers is seen below while the whole article can be seen here.
The landscape has changed so much since you started taking street-style photos.
There's definitely a lot of people doing it. I don't do it particularly as competition, but there's definitely a lot of people doing it now and I think it's great; I think it makes a great historical document at this moment. In the past, there were people like [Jacques-Henri] Lartigue, who shot street style in Paris in the 1910's, 20's and 30's. Pretty much I think he was shooting the very high end. He came from a very rich family and he was shooting the very dramatic, high end of fashion. And people like the Séeberger brothers did the same thing—shooting the very high end, people going to the racetracks and all that. Bill Cunningham really was one of the first to start shooting on the street, everyday people, from some dressed at a very high level to some dressed at a very interesting level of less expensive clothes. But I think a lot of times he tended to go to the more dramatic.
Now I think the next step of that evolution is people shooting everything, from the overly dramatic to the very subtle to the very trendy. The technology gives us the ability to make a great document of this time.
Now all it takes is a digital camera for anyone to become a blogger—even if her only subject is herself.
I'm not really a fan of personal style blogs—you know, the ones [on which] these girls just shoot their outfits and all this stuff. I haven't seen one that I really like or that draws my attention every day. The good and bad of that is that most these girls only have a limited wardrobe; they don't have many clothes to shoot and I don't think most of them have come up with looks that are that interesting, that draw me.
However, I do think that it will leave a great social document for 100 years from now. A lot of these girls are just everyday girls from cities all over America and all over the world, and it will be great to be able to look back and say, "Wow, this is how real girls were kind of into that thing, dressed at that time." And then maybe historically they'll be able to pull out similarities. It seems like every girl, everywhere in the world, has a pair of denim cutoff shorts…but I don't think it's so much of a contemporary thing but what it will mean historically.
Are there other street-style photographers whose work you like? That you're interested in?
I think Tommy [Ton] does a great job. I really respect how he's been able to evolve what he does; he took a big step and took a different format, but I've been watching how his work has evolved. Before, he was shooting just very much details of the clothing and the product, and he started to slowly have more faces, more of the people, so I like how he created his own thing but it continues to evolve. I think Mr. Newton does some great stuff. Of course, Garance—she's a whole different thing. I like the Face Hunter, he just keeps doing his thing; he's been doing it now for a long, long time. He's treading in that fashion world but he's also just in his own thing and I like that he hasn't really changed. He's just doing his thing. So it gets more of a respect of people who are really into it and haven't let the other things affect them. I see Yvan [Rodic] and Tommy, I see a lot of those guys all the time and I like how they keep doing it. The ones that I think really have risen to the top are the ones who are doing it the same way with the same passion from day one, when none of us knew if we'd ever make any money at this or be able to do it as a living. I think those guys are all doing it for the same reason as they were from the first day, and you can see it in the consistency of the work.