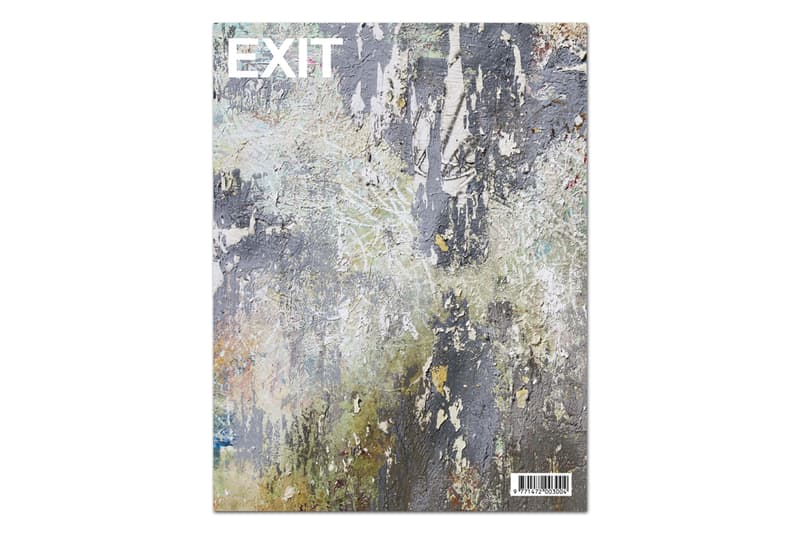 EXIT Magazine: Jose Parla Issue
EXIT Magazine never fails to present an edgy and inventive take on the traditional magazine-style
---
EXIT Magazine never fails to present an edgy and inventive take on the traditional magazine-style interview. Their latest installment features an in-depth discussion with Jose Parla, as well as art from a diverse a range of artists including John Martin, George Condo and David Lynch, as well as fashion contributions from photographers Aitken Jolly, Benny Horne, Dan Martensen, Mel Blas and more. Check out a choice excerpt from the interview below and pick up a copy of EXIT Magazine from select newsstands to read it in full.
Your Paintings also appear to serve as a visual diary for recording your memories and experiences. Are these pieces autobiographical?
Each painting is autobiographical. They become memory documents and function as visual diaries. There is a new painting I've titled, "Miming the Mediterranean" in this work. All of the writing, which is illegible and layered many times, comes from a journal I've kept over the years. There is a part of the journal where I wrote about a trip to the South region of France at Languedoc-roussillon. Other than the written language in this work, the colors and gestures are made to recapture from memory a day of visiting the beach and my looking from underwater at the sun through the ripples of motion in the sea.
Can You describe your subject matter? Your bio states that as an artist you act as a historical transcriber, so what is it you aim to transcribe?
I describe my subject Matter as contemporary palimpsests. The subjects of these palimpsests include: walls, peope, psycho-geography, migration, and rhythm. Everything is in flux. Through these subjects I am recording the changes of the places I visit to encapsulate my personal encounters in time and space.
What makes these distressed surfaces, remnants of city walls, an appropriate palette for what you want to share?
It is necessary that I bring into my work the history I have with art. My origins. I began making art by drawing. Writing. Painting on walls and photographing them. Through years of thinking, practicing and experimentation I merged the styled writing born in U.S. ghettos with the decaying surfaces of the walls, sidewalks and cities I traveled to in order to share my observations.