GQ: Interview with Raekwon
Rap legend Raekwon has continued to manufacture hip-hop success some years after the dismantling of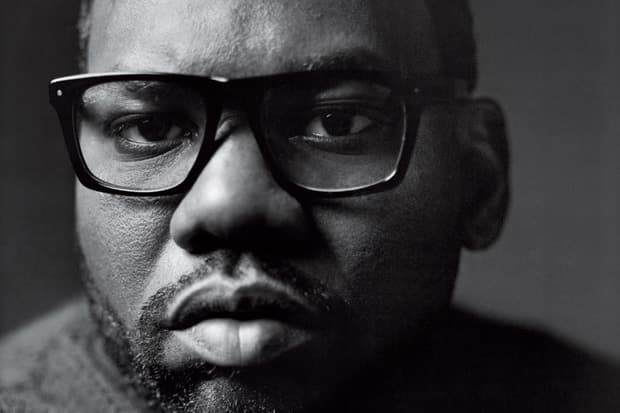 Rap legend Raekwon has continued to manufacture hip-hop success some years after the dismantling of the famed grouping Wu-Tang Clan. GQ recently caught up with the Chef, as he delves into some history of the Wu and also speaks on his comeback, amongst other topics. Check an excerpt from the sit-down below and read the interview in its entirety here.
From the very start, Wu-Tang always had critical support. How important has that been for the group?
We grew up on the critics paying attention to us and saying, Yo, ya'll got it. We peep the spark somewhere. When I sit here and see that the eight brothers from the neighborhood that I grew up with still have success, it had to be magical. I doubt if you get another Wu-Tang Clan. That might be harder than getting the new Jackson Five. Certain groups you only get one time, and we just happened to be that group.
Even with the success that Wu-Tang has had, have you had any low points as an artist?
In the early 2000s I was going through a lot. I didn't have my head screwed on right. Where I was at as a man, I was still growing up. We had success quick, we didn't have an opportunity to look at a lot of things that really we had to look at. My world was caving in for a minute, and it took a lot of people to come at me, like, Yo, we gon' get you right, but you gotta get you right. All I did was take my time, figure out where I made a lot of mistakes and try not to make them no more.
Unlike a lot of MCs, you're better known for albums than singles—have you ever been talked into chasing a hit?
Yeah, and that was around of the time of my slump. I'm not an artist that makes singles, I'm an artist that makes albums, and it's a totally different thing. People judge you whether your record is hot on the TV, and I happen to not be in that situation. These A&Rs is so backward sometimes, they think they know everything: Yo, do this, you need a radio record. My thing was always—When you say that, that's when you fucking me up. When we came into the game it was all about what the people felt. They made the decisions. [During the slump] I had to really sit back and think of all the mechanics of how can Rae get better. And I'm always gonna stick my head out to what the masses want.
Do you think that you and Ghost have influenced each other's styles over the years?
Definitely. Ghost tells me every few years, Yo, you showed me this style … I'm like, man, we the same style. At the end of the day, he's one of my favorite rappers, I'm one of his favorite rappers, and we just do it. We identify with each other's worlds when it comes to rhyming. This's something that niggas peep. It's like, Yo, it's time to take the dog outside. You know what I mean? We got this all day. Easy.