British Remains First Creeper
Shown above is a further look into British Remains' First Creeper shoe that was previewed here few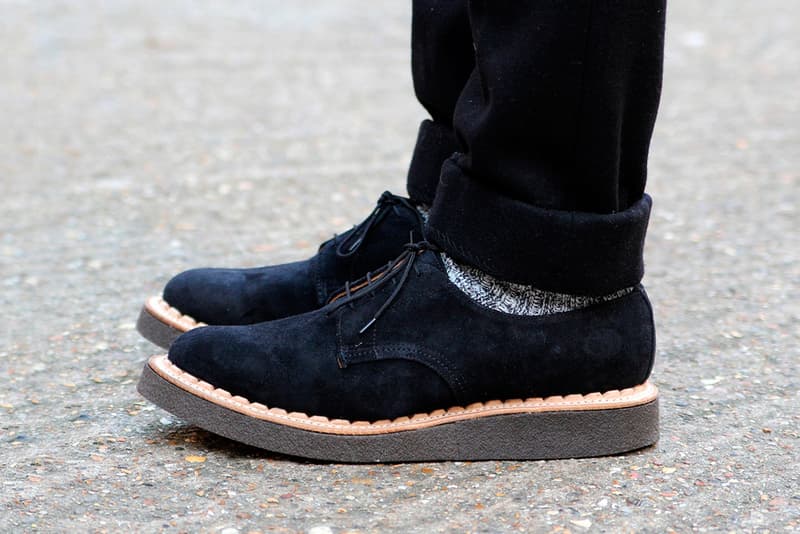 1 of 3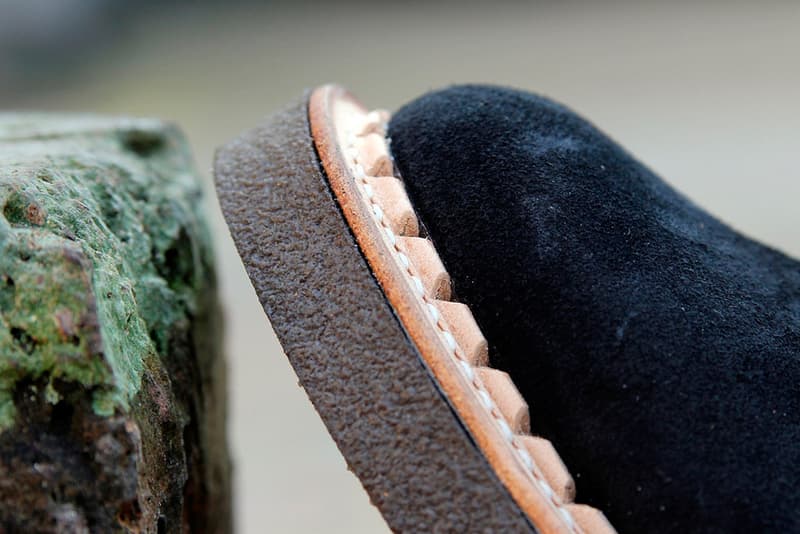 2 of 3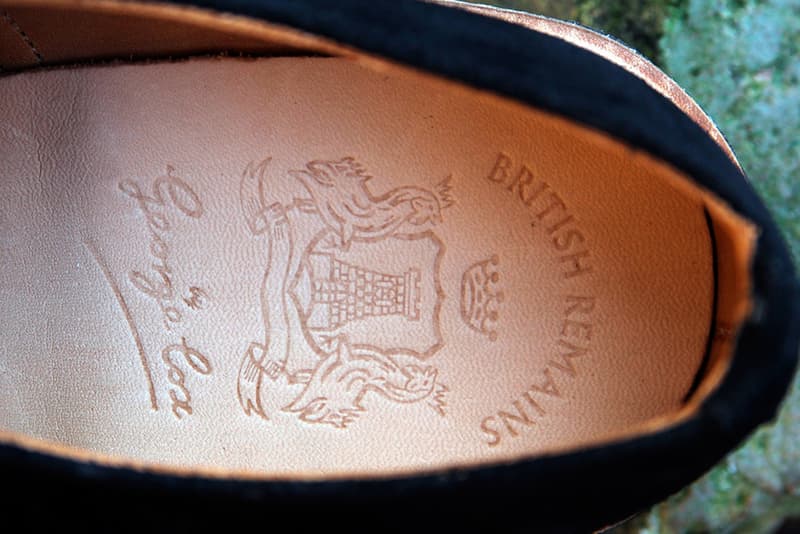 3 of 3
Shown above is a further look into British Remains' First Creeper shoe that was previewed here few months back. Headed by Andrew Bunney and Daryl Saunders, the First Creeper is the duo's first venture into footwear. Crafted with some references from iconic British styling, the derby creeper features an all-suede upper and comes complete with several tonal details on the laces and stitches, while interesting facets such as contrast ridged midsole and crepe outsole help elevate the model. Just recently, Style Salvage sat down with British Remains' co-founder Andrew Bunney for an interview that gets in-depth on the brand's First Creeper model. Check it out below.
The First Creeper marks British Remains' first foray in to footwear design. What attracted you to the creeper?
As the name suggests, the label is an exploration into the rubble of Britain. Amongst the neglected and the forgotten there are often gems, and the Creeper shoe represents something really exciting. The nature and shape of the shoe, the nefarious associations that it had, and connotations today make it something quite challenging to wear.
What was your starting point/initial inspiration?
Thinking about British style and British youth cultures, there is always an exciting moment where the looks start to merge and change into something new. What I believe in is creating products that different kinds of people can wear in their own unique way, something that I've done throughout my career. To make something with character that captures the imagination of people into all kinds of things is very special.
Could you talk us through your research and how it impacted on the design? For example, I recall that you mentioned that the sole is the same height as many vintage styles.
It's always interesting to see how things have progressed or changed over the years, and many of the creeper soles today are very high – very cartoon-ish. The classic styles didn't always have soles this high, and of course the idea was always to make this more accessible for today. We used the same height of sole that was used in the past, which would have been sold in places like 'Let It Rock' – one of the most important places for styles to butt up against one another.
How did you go about stamping your take on this iconic shoe?
The most important thing is to push forward – we're not interested in making costume. There are many things I like about vintage Creeper styles, but I want to make something that is relevant to what we're wearing today. The thick sole or aggressive looking welt are very much a 'Creeper', but the simple derby upper makes it much more wearable, and more modern.