Interview with Matt George - Stussy Boneyards Vancouver
With the Stussy x Neighborhood Boneyards 2nd drop taking place July 19th, we had an opportunity
With the Stussy x Neighborhood Boneyards 2nd drop taking place July 19th, we had an opportunity for a little Q & A with Matt George, the mastermind behind Stussy's recent representation in th Great White North. In a relatively short period of time, Matt George has expanded his empire to include over ten different entities within Canada which present one of the strongest foundations in the industry. To correspond with the Boneyards collection launch, Matt George's United Front reveals the quick turn-around as well as the regional relevancy of having a Vancouver station for the Boneyards series. We also touch briefly on large impact enjoyed by streetwear through Canada and what the future holds. Check the interview after the jump as well as a sneak peek into the upcoming products.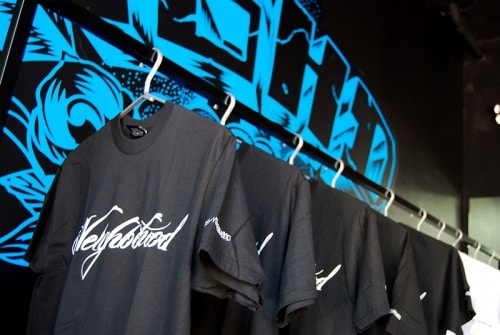 How far back did you begin to organize things for Stussy Vancouver?
Vancouver was always on the plate at least in my own conversations in my head. We had planned to wait at least a year after the Toronto Chapter opening or as long as it took for a perfect space to present itself. I was sitting in a meeting with Stussy in Irvine and I get a email from my real-estate broker asking me if I know anyone who wanted a space across the street from the other stores I have in Vancouver. The space is perfect in many ways so we couldn't pass it up. This was 4 months ago so my crew literally had to drop what they where doing to start organizing the build out.
Why has Stussy become so well received around the world and been able to remain relevant over so many years?
That's a really tough question. I think it is because they have always had a consistent message and consistent distribution plan. Fundamentally pretty simple when you think about it. We see so many brands doing the opposite right now.
Does Vancouver and Toronto both share some similarities between the whole East Coast/West Coast vibe?
This could be turn into an hour-long conversation. The only similarity I feel is that both cities are in Canada. Just kidding. It's just that Canada already has a more laid back but very conservative feel to the country in general. Then add a traditional West Coast "vibe" to it and your moving real slow out in Vancouver. For example today's Monday and the sun's out. Everyone's on an extended lunch. Try doing a build out in this town. Haha. It's next to impossible.
How has the Canadian scene matured in the last few years? Where would you like to see things progress?
Everyone moves at their own pace. Outside of my companies it's tough to tell you where I would like to see other people aiming. I know where we need to be and am pushing to get to, but I'm not going to pass too much judgment on other people and what they do. I'm in business or continue to work on projects for anyone other than my crew. I love seeing more and more shops / art galleries and clothing lines budding in Canada. There is so much talent here and its a way to show the world what Canada is capable of.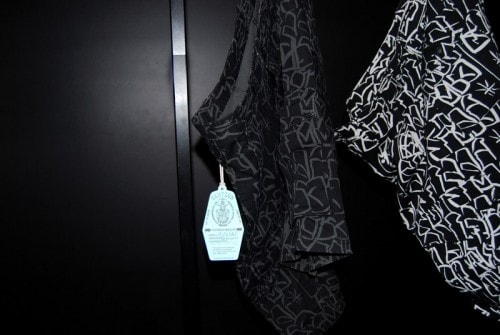 What sort of concept did you have in mind for the Vancouver Boneyards Pop Up Store? Do you think the whole Gas Town aesthetic fits in with the theme of Boneyards?
Gas Town is the perfect place to do the project store, but Vancouver in general fits with what Rob, Paul and Shin have put together. Vancouver has the beach community, has a huge skate scene and is deeply rooted in Punk, Oldies and Art. It's the closest place to southern California I have ever visited.
What sort of items will be seen in the Boneyards collection?
Boneyards ended up being a full capsule collection that Paul and Shin visualized. They created everything from some beautiful nylon and cotton jackets to Japan selvedge denim. Nike also came to table and have created both a Blazer and Terminator for the project.
How does Stussy Vancouver and Toronto position itself within the whole United Front movement? Can you explain what exactly the United Front is?
Stussy is a great addition to the cluster of stores and brands we already operate and are growing. Being involved with Stussy sets such a high level of expectations for my crew that it has really made everyone step up. We are learning a lot, especially working on a project like Boneyards on how brands should create energy and excitement in the marketplace. United Front is a blanket that I can throw over all my businesses and my involvement in other activities the crew is involved in. United Front houses a few different businesses. Goodfoot, Ransom, Nomad, Nvsble Tailors and Stussy – these are the most visible side of what UF is and does. We also have a division that is Design / Consulting and Construction based that has worked on the Canadian Olympic teams garb for 2008 to building and designing stores for other companies. Pretty much we stay busy!
Thanks to Stussy once again for letting us be a part of this project.