Hey everyone
im new here and thinking about checking into some levis STF
have been wearing Levis 505 lately and really liking the fit.
My measurements
6 feet height
175lbs weight
31 waist size in 505's with bit of gap, maybe can squeeze into 30 waist size
Here are some pictures of myself wearing levis 505 in 31x32.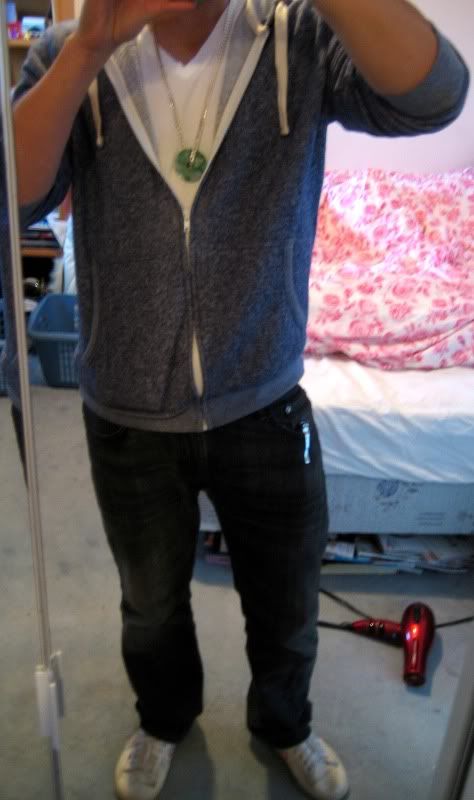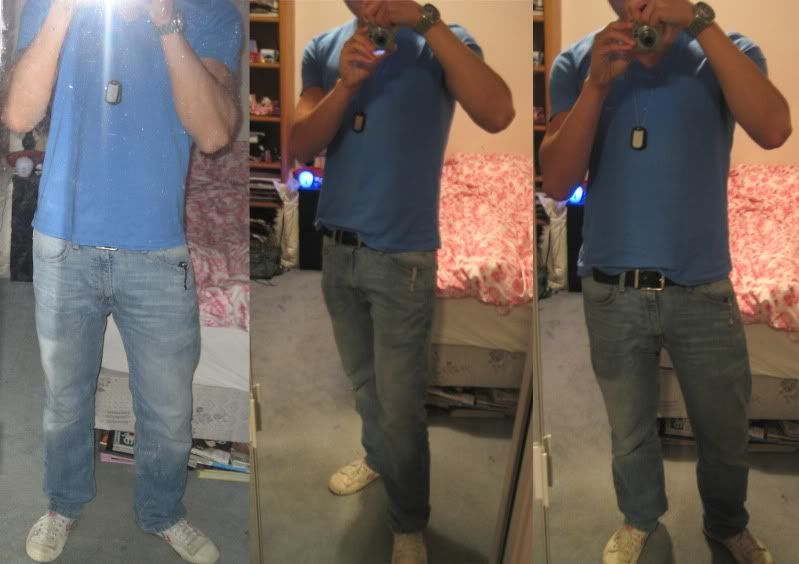 What do you think of my fit? I think 32 is a good length, but thinking to try 34 length to get more stacking. I dont have super skinny legs, so dont know if i will ever like wearing 511 skinny jeans. Probably stick to straight leg 505. I have a pair of Levis 501's in 32x32, and they fit tighter on the waist and legs, but the ass part bubbles out??? Does anyone have this problem? Its like theres ALOT of extra fabric in the ass, puffs out and looks really bad. Thats why i am not sure if i wanna buy another 501. Is it because 501's are suppose to be worn higher on the waist than the 505s?
Should i go for 30x34 levis 505 next time? would more stacking look better?
Also if i get 501 STF, what size should i get? 31x34? 31x36? for my 6feet height.
I went through the 192 pages of this levis thread in few hours, looking at all the pictures
I like this fading stacking stf jean pic the most...
Are these 501s or 511s? The back part isnt puffed out with too much fabric, which is good.
The fade and stacking on front looks really good too. What colorway are these jeans?
Thanks