ok here is a picture of the 31x36 and 32x36 on top of each other...... See the waist on both is the same length... so levis screwed up on their sizing again? Anyways, after wearing them, they are both pretty tight snug on my waist, any tighter, i would not be able to button up, so i guess the waist size is perfect for me?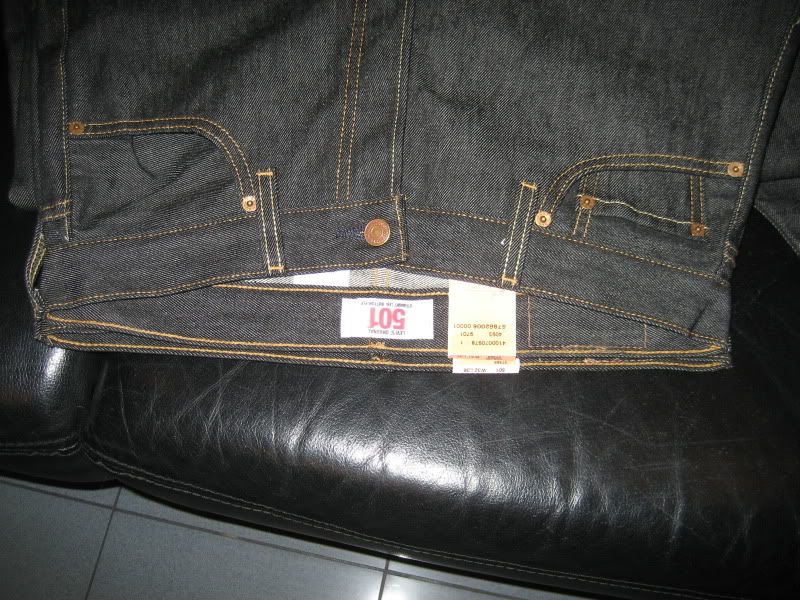 Here are fit pictures 31 waist size vs 32 waist size. I guess the 31x36 looks alot better on me?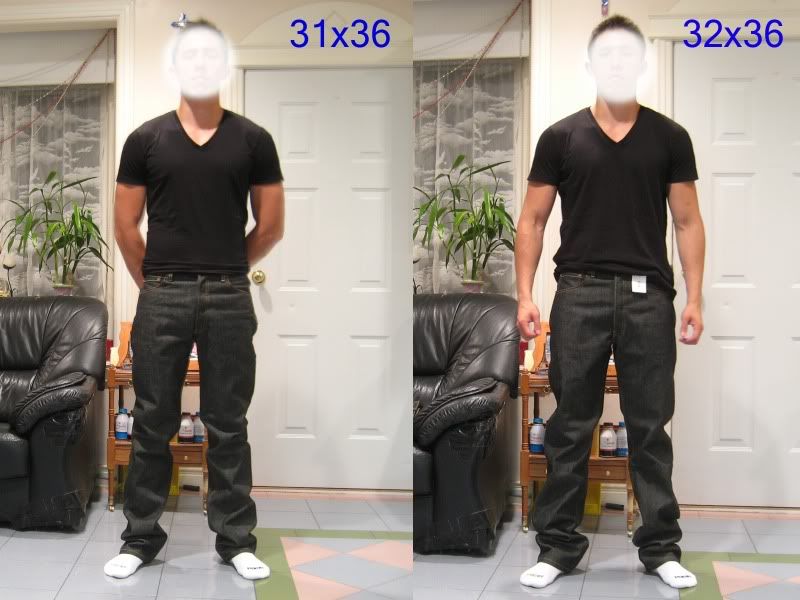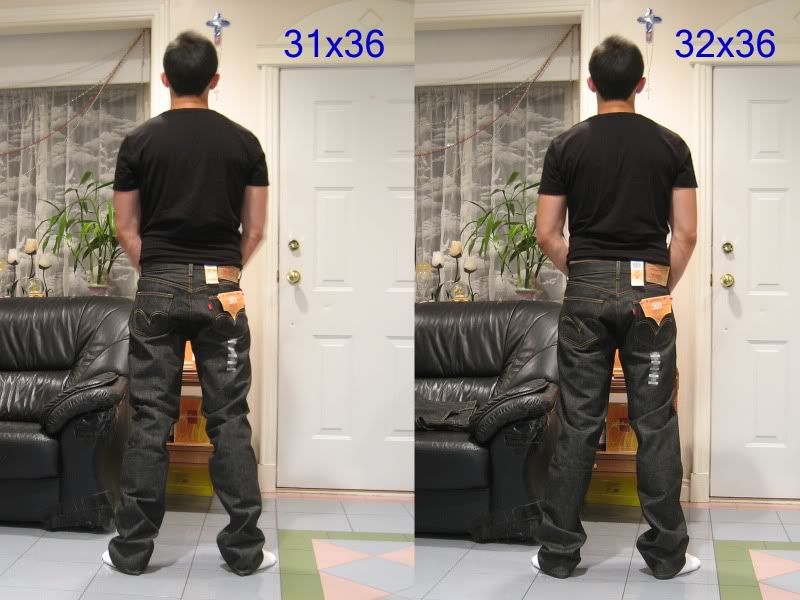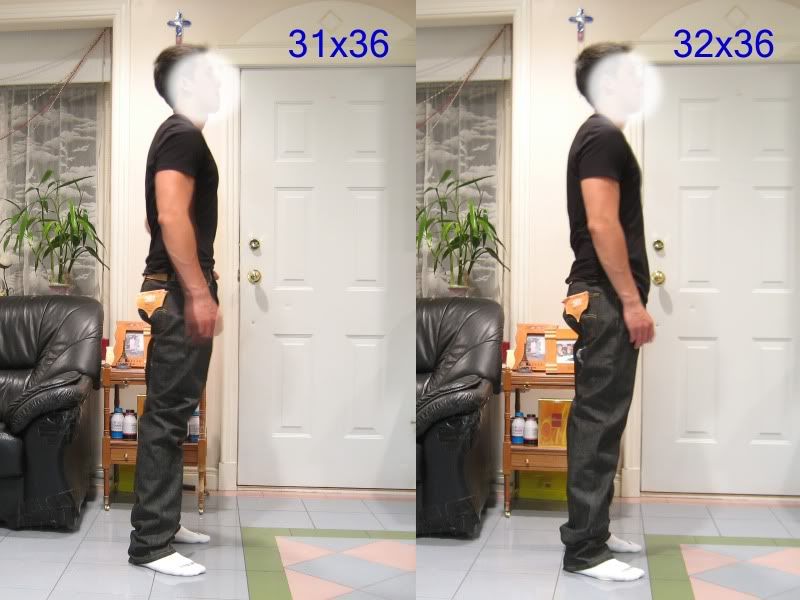 These are my first pair of raw denim STF 501s. Do you guys think this will turn out good for me? Or do i need to order even smaller size? Tomorrow i will do the the hot soak and then start wearing them!