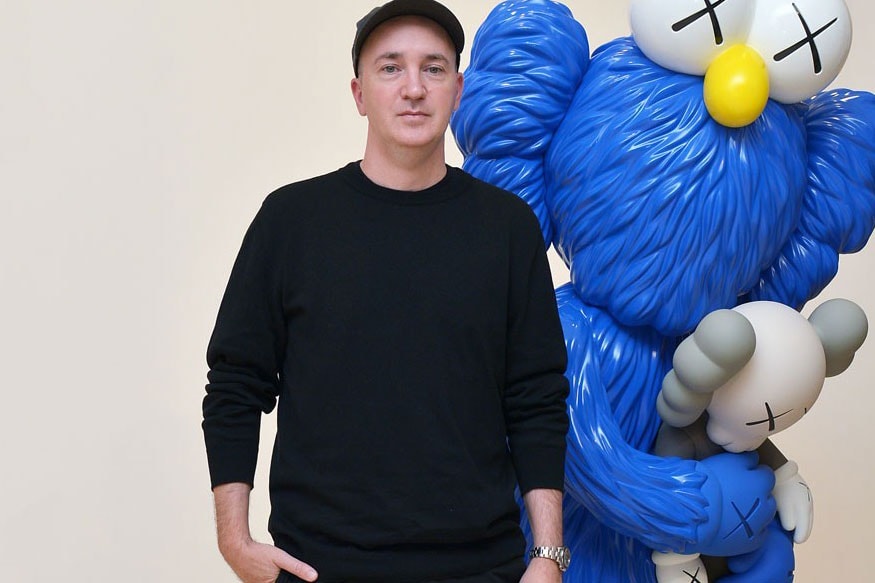 David M. Benett/Dave Benett/Getty Images
---
2020 Hypes Score
1,104,422
Honors
Links
---
Achievement
Artist KAWS has been a popular mainstay at prestigious galleries and auction houses around the globe. However, 2020 was proof that the American creative is more than just the price tags of his covetable prints and collectible figures. With great fame and influence comes great responsibility and KAWS was active in pushing conversations surrounding social movements and contributions to causes in need.
For one, the 46-year-old creative released the 'TAKE' companion figures in support of Black Lives Matter — proceeds of the sales went to benefit Color of Change and Black Lives Matter organizations. KAWS also took a political stance as he was part of a fundraiser that helped raise money for President-elect Joe Biden's campaign. Artists such as Jenny Holzer, Carol Bove, Cecily Brown and more were also part of the event. Lastly, KAWS was also vocal about President Trump's refusal to financially aid the USPS during the pandemic. The artist, along with other creatives such as Futura and ALOK publicly showed their support for the essential government agency.
Aside from his activism and push for social change, KAWS also started the year with his "KAWS: COMPANIONSHIP IN THE AGE OF LONELINESS" exhibition which spotlighted his largest statue to date. The artist was also tapped by rappers Kid Cudi and Travis Scott for their single Art Cover for "The Scotts" and in November, KAWS released a run of children's sunglasses in partnership with Sons + Daughters.