Lil Peep and iLoveMakonnen's Collaborative LP 'Diamonds' To Arrive This Month
Listen to the first single from the LP "November."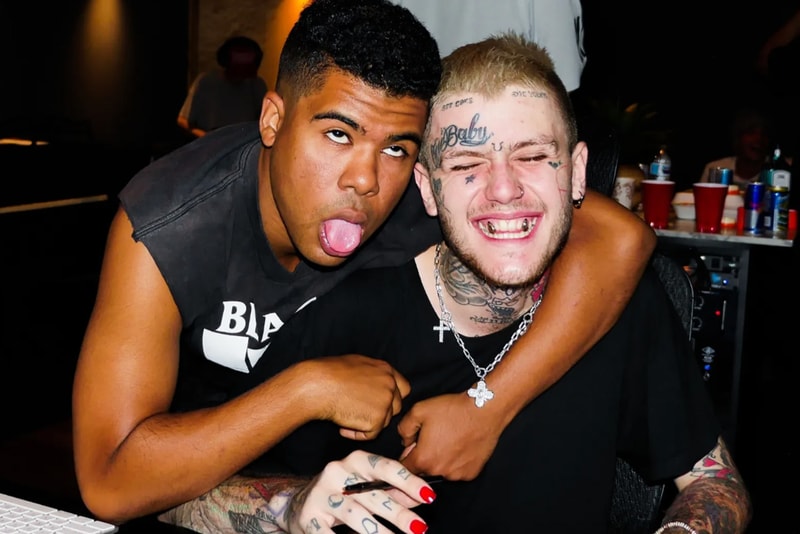 Lil Peep's estate has announced that the late rapper's project with iLoveMakonnen will be out for release on Friday, September 8. The collaboration was in the works prior to Peep's death in 2017 and is entitled Diamonds.
Diamonds was described by Peep's estate as "the last cohesive previously unreleased full body of work" from the rapper. Ahead of the release, a song from the LP called "November" was released onto streaming services.
The track marks Peep and fellow rapper Makonnen's third single together, following "Sunlight on Your Skin" and "I've Been Waiting."
In a comment on the album's announcement post on Instagram, Peep's mother Liza Womack, who has helped to share his music posthumously, wrote that the release has been "such a long time coming" and expressed that "Gus would be so glad to know this had happened, finally."
View this post on Instagram
In a separate statement, Womack detailed how Peep and Makonnen had went to the studio together in August 2017 to create the first 15 of Diamonds' 21 tracks. The late rapper played the songs for his family and had plans to continue working with Makonnen to complete the album prior to this tragic passing just four months later.
Stream Lil Peep and iLoveMakonnen's "November." Diamonds is out in full on September 8.
In other music news, Beyoncé's RENAISSANCE world tour is now the highest-grossing tour by a female artist.