Doja Cat's Twitter Rant Proves Too Much for Fans, Loses 250K Instagram Followers
Don't come for the "Kittenz."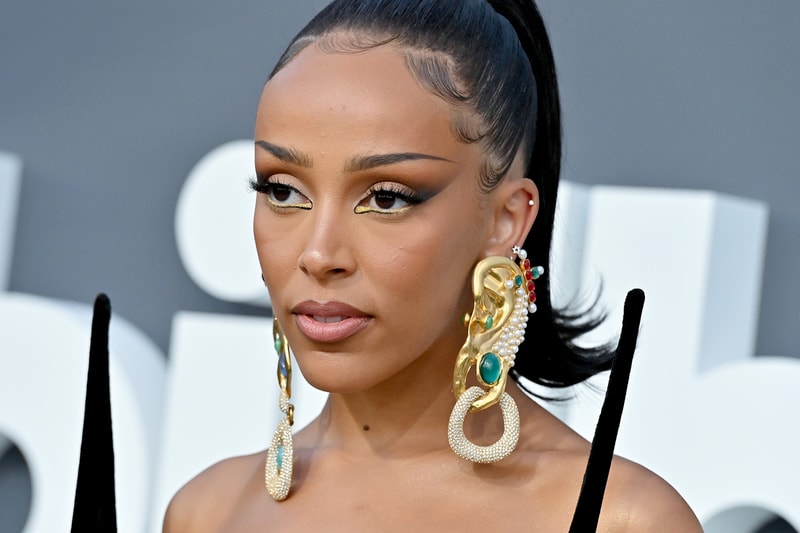 "Stans" are a die-hard crowd, and seldom ones to upset — which is exactly what Doja Cat has learned following her recent Twitter rant. Consequently, her harsh words towards her own fans has seen her Instagram follower count decline by 250,000 overnight, and there are no signs of this slowing down soon.
For many, the decision to unfollow Doja Cat followed the singer's recent Twitter (or X) rant. Taking to her account, she addressed her fandom's name "Kittenz" — something that she coined. Doja Cat said: "My fans don't name themselves sh*t. If you call yourself a 'kitten' or f*cking 'kittenz' that means you need to get off your phone and get a job and help your parents with the house."
A fan account called thekittenzweb responded with, "What should I change my name to since you don't like the term kitten?" In response, Doja Cat said: "Just delete the entire account and rethink everything, it's never too late." To another user, she responded, "You making my government name your sn is creepy as f*ck."
This is not the first time Doja Cat has came under fire for her direct approach, which has seen many of her fans unfollow her on social media platforms across the board. Per HYPEBAE, many "suggest her comments are unfair due to the fact that Doja's fan base is the reason she's as successful as she currently is."
While the comments have since been deleted, they're unlikely to not exist elsewhere — screenshots are already making the rounds on Twitter, Instagram, and of course, TikTok.
In other news, JAY-Z wants to sign Tyler, the Creator.