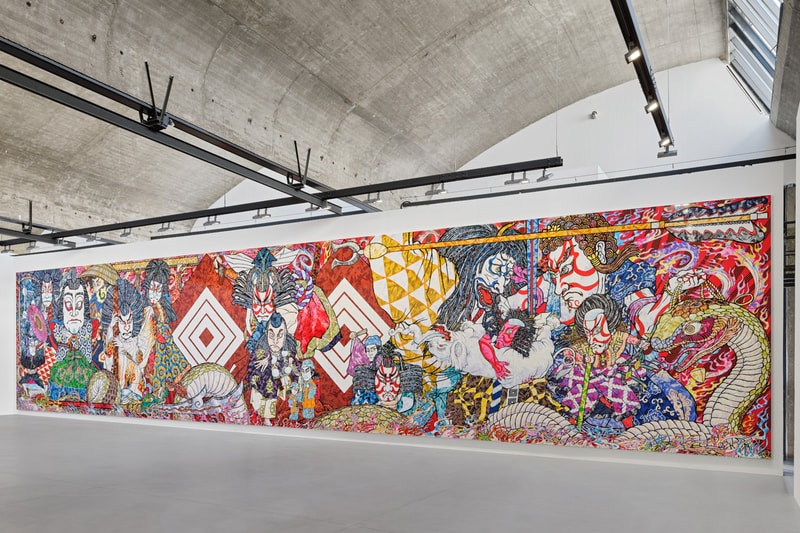 1 of 11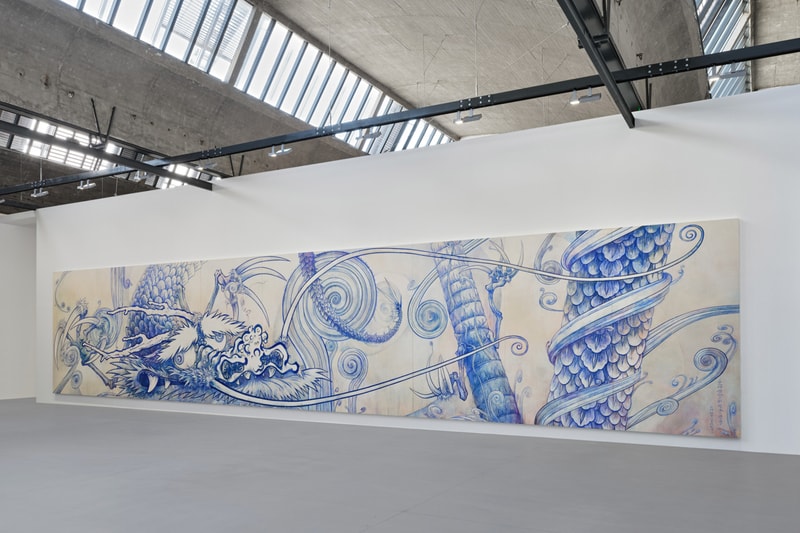 2 of 11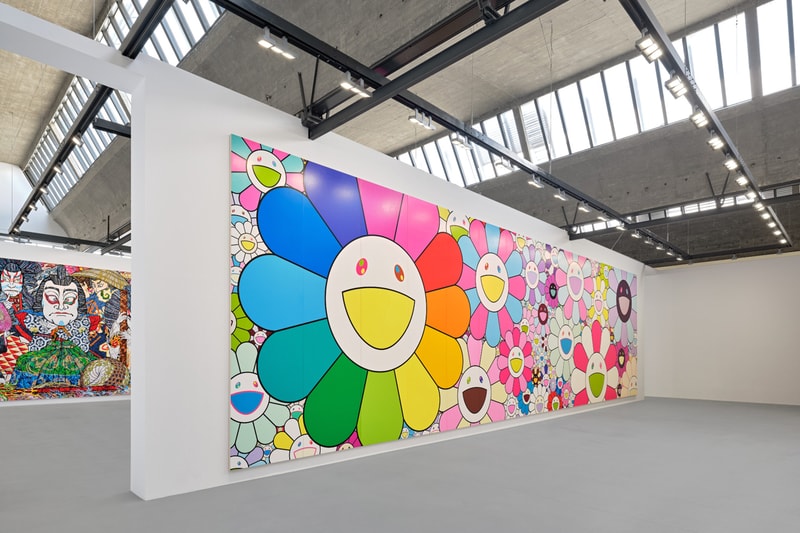 3 of 11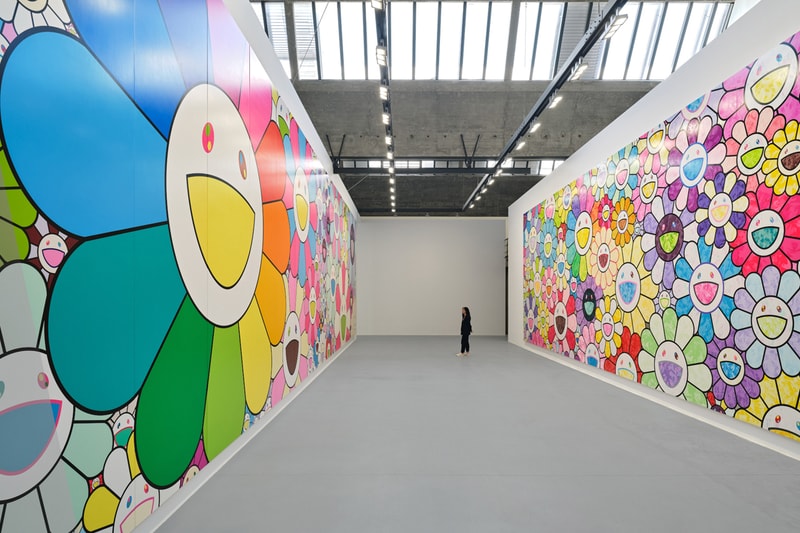 4 of 11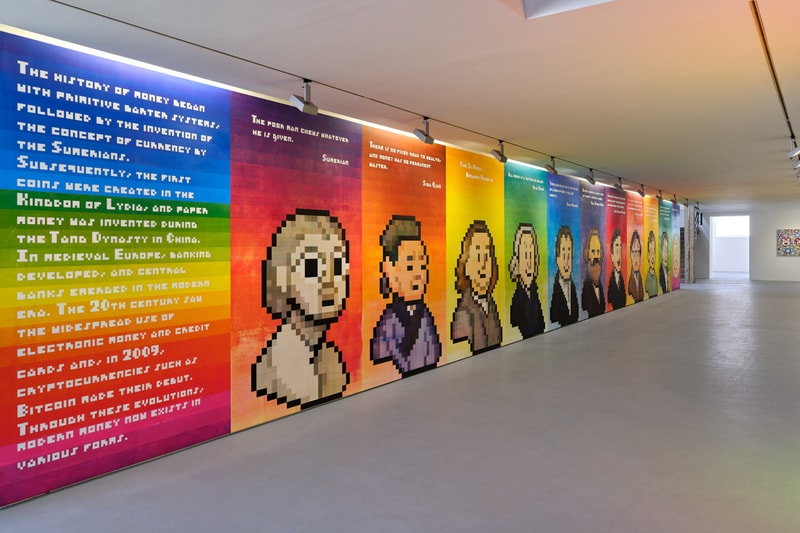 5 of 11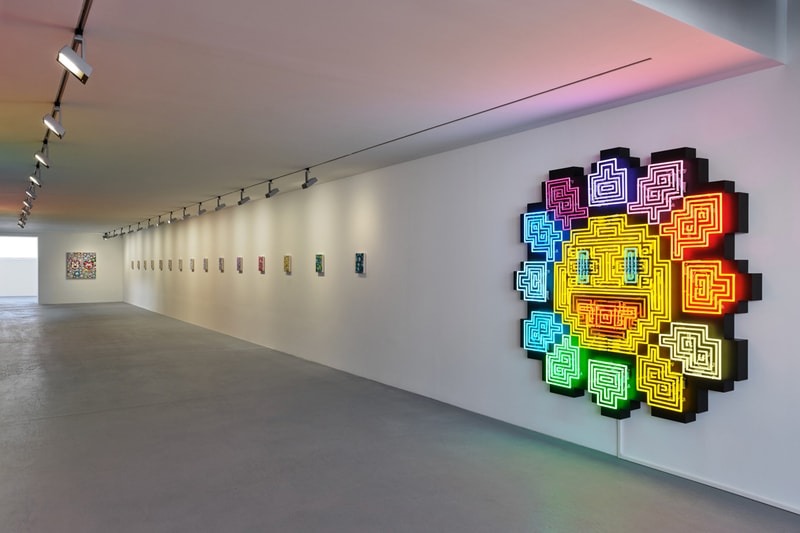 6 of 11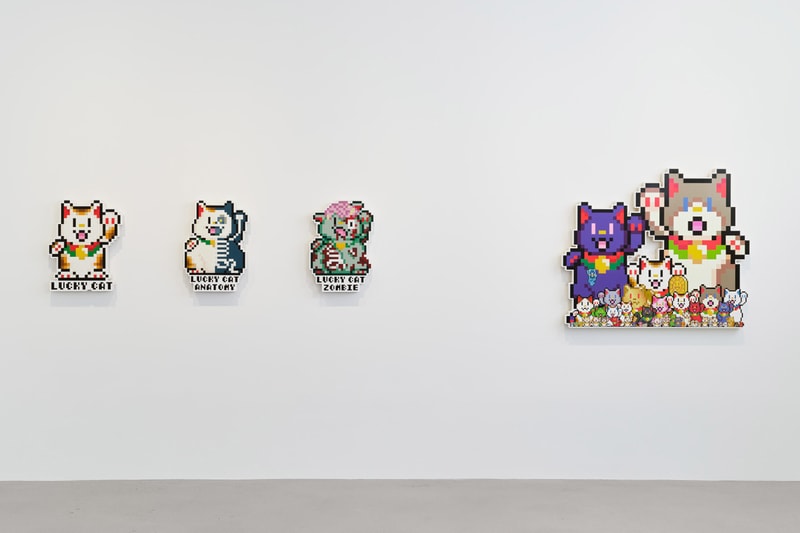 7 of 11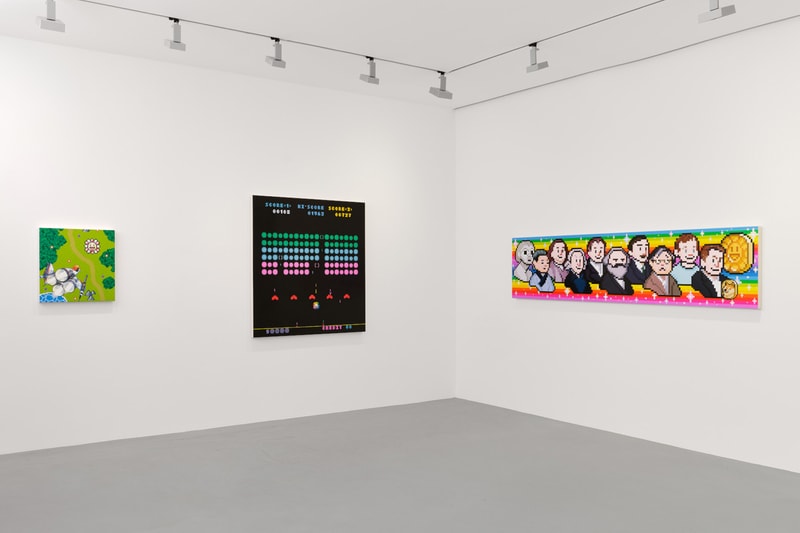 8 of 11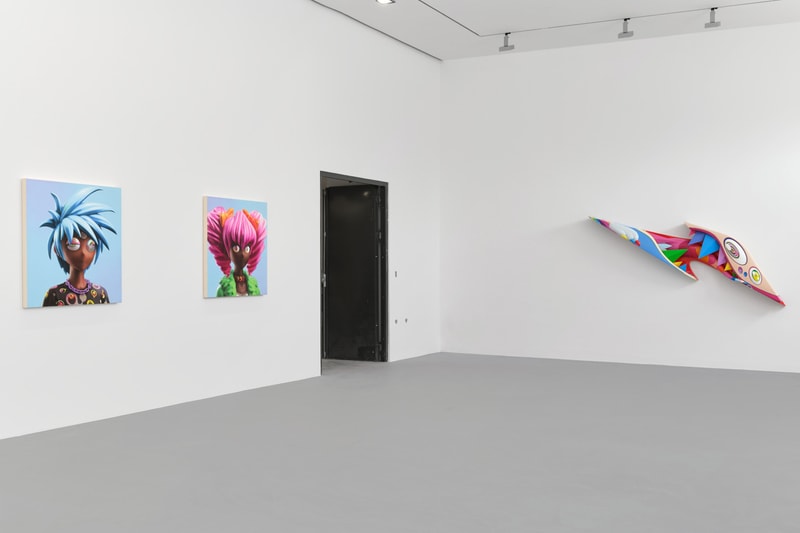 9 of 11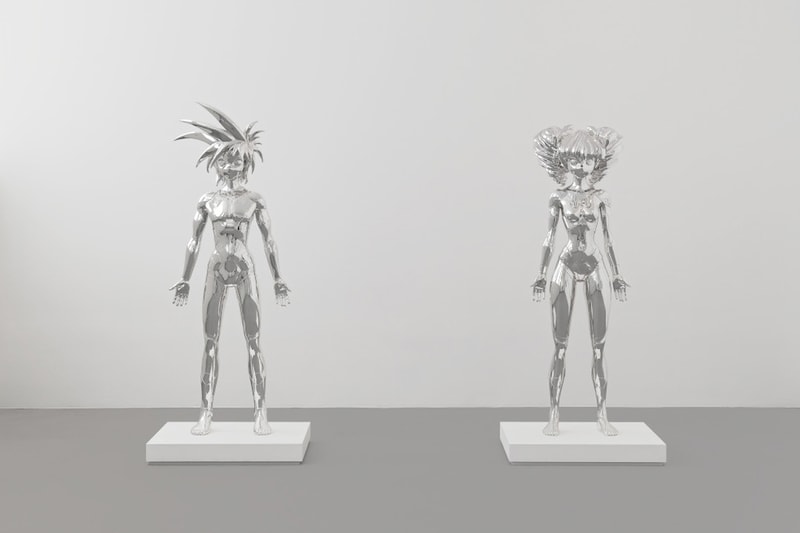 10 of 11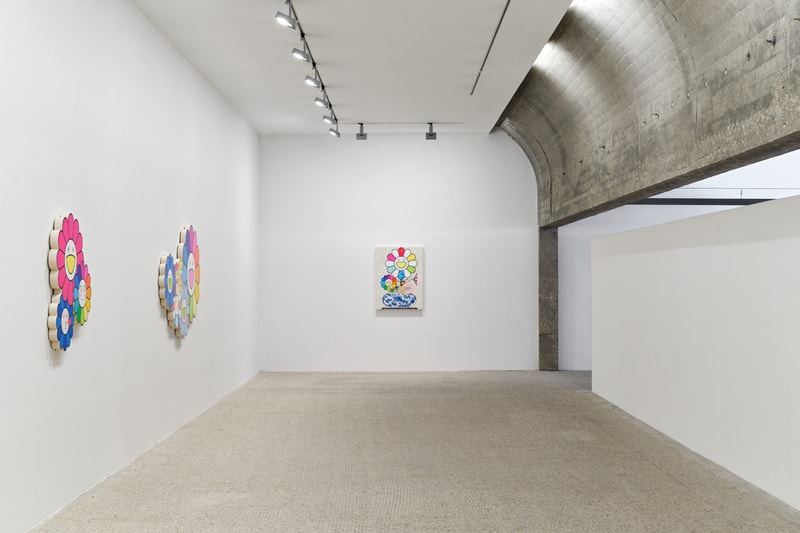 11 of 11
Takashi Murakami Helps You Understand the 'New Cognitive Domain' at Gagosian
The Japanese artist's first presentation in France with the gallery.
---
Takashi Murakami has lifted the veil on a massive new solo exhibition at Gagosian's Le Bourget location in France. Entitled Understanding the New Cognitive Domain, the acclaimed Japanese artist will spotlight five monumental paintings, including a new 5 x 23 meter painting he created based on the iwai-maku, or stage curtain, he previously made for the Kabuki-za theater in Ginza, Tokyo.
The latter work was produced in celebration of Japanese Kabuki actor and producer Ichikawa Ebizō XI's assumption of the name Ichikawa Danjūrō XIII, Hakuen. Traditionally speaking, Kabuki stage names denote an actor's lineage and personal style and are passed down over generations. The piece was commissioned by film director Takashi Miike and features an array of mythological beasts, symbols and traditional Japanese characters.
Complementing the work is another massive painting entitled Dragon in Clouds – Indigo Blue (2010), which Murakami created as an ode to Japanese artist Soga Shōhaku. The extended-format painting uses a limited color palette of blue ink that imbues a sense of flight, while the dragon's nostrils and whiskers provide a feeling of dynamism.
The artist also returns to his recent pixelated explorations through several new "Lucky Cat" paintings, as well as a smiling flower neon signage, each of which employs a retro-flat pastiche. Additional highlights include two mirror-plated statues that further reflect Murakami's interest in contemporary themes, such as the metaverse and anime, which juxtapose to the traditions of Japanese painting that he is globally recognized for.
Understanding the New Cognitive Domain will be on view in Le Bourget until December 22.
Across the channel, Javier Calleja reveals new London exhibition at Almine Rech.