MSCHF Announces Big Red Boot Restock
It's back.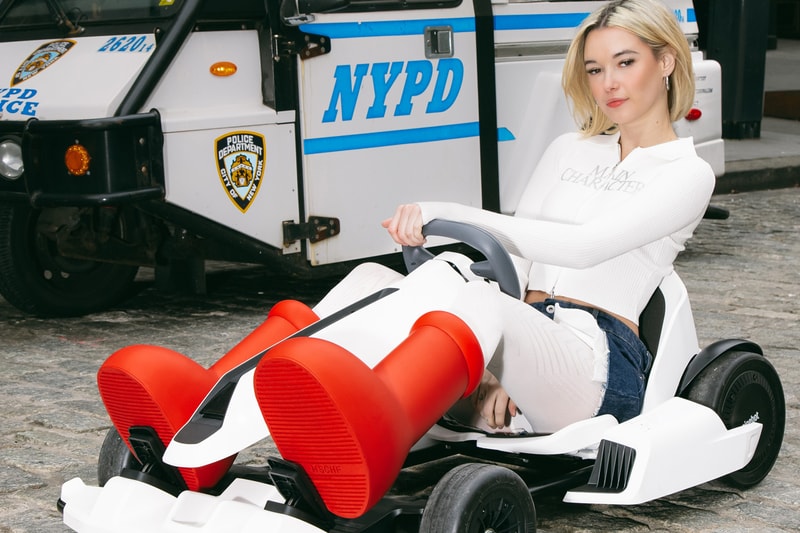 The day is February 6, 2023 and MSCHF has announced its latest disruptive project — the Big Red Boot. Instantly, social media goes red. Reposts, meme edits, "outfits" all cover the likes of Instagram and TikTok as the world takes in this perfectly simple, yet wonderfully creative design. Days later, seeded pairs see celebrities rocking them courtside, influencers attempting to style them and more as the craze continues. However, by the time of release, many have grown tired of its virality.
Did MSCHF's campaign go too well? Looking at resale prices, the pre-release saw pairs valued at well-over $1,000 USD. Nowadays, they've slid to $100 USD under retail in some sizes. Despite, this, MSCHF has announced a restock of the Big Red Boot this week. The oversized red shoe is making its return for those who want a pair directly from the source.
The MSCHF Big Red Boot returns to the MSCHF Sneakers app on June 13 at 2pm EDT, likely at the $350 USD price point it arrived at previously.
View this post on Instagram
For more of the latest updates in the world of sneakers, BAIT and PUMA have teamed up to celebrate the release of The Flash by crafting a thunderbolt-equipped PUMA RS-X.