Supreme Reports Decreased Revenue in Financial Year Ending March 2023
The streetwear label fell short of VF Corp's $600 million USD projection, reporting revenues of $523.1 million USD.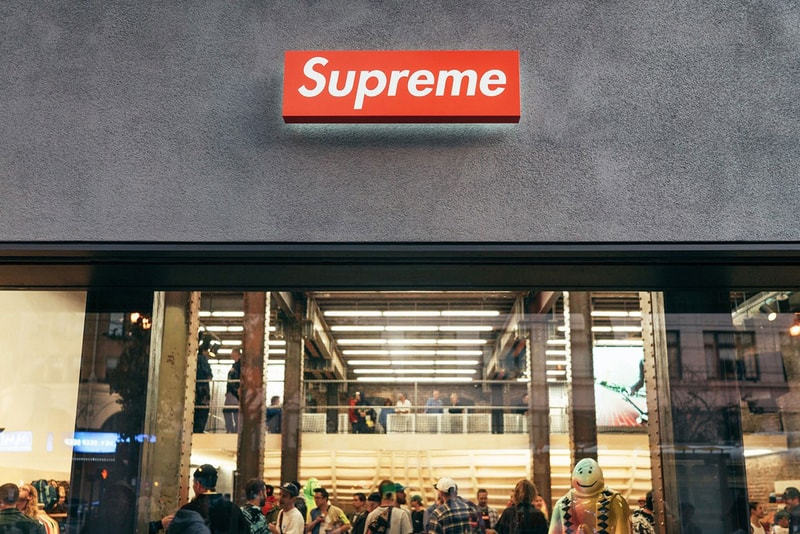 In the fiscal year ending March 2023, Supreme reported revenues of $523.1 million USD, marking a $38.4 million USD decrease from the same figure for the year prior, according to parent company VF Corp's report.
The streetwear label's revenue results fell short of VF Corp's $600 million USD target by a significant margin. Additionally, Supreme's net income took a hit, tallying $64.8 million USD, down from last year's $82.4 million USD.
VF Corp, which owns brands including Dickies, The North Face, Vans and Timberland, acquired Supreme in a $2.1 billion USD deal at the end of 2020. The brand's sale led many fans to question whether Supreme would still be able to maintain its place in streetwear. In February of last year, the imprint appointed Denim Tears' Tremaine Emory as creative director, with the goal of bolstering its roots through a progressive outlook.
Notably, the Supreme brand utilizes a different business model than the rest of VF Corp's labels, facing unique risks due to its focus on frequent, weekly and limited product drops across its direct-to-consumer channel. According to the report, "VF's failure to make the necessary adaptations to its operations to address these different characteristics, complexities and market dynamics could adversely affect VF's revenue, business condition and results of operations."
While Supreme's declining revenue could be a result of its unique business model, it might also be indicative of fashion's rapidly-shifting trend cycle that has expanded many luxury brands' focus outside of streetwear in recent years. Further, last year saw Supreme lose its title as the most-traded brand on StockX, falling short to Jerry Lorenzo's Fear of God, according to Business of Fashion.
See the full report on VF Corp's website.
In more fashion news, a photographer is suing Ye for using her photo without permission.