NBA To Announce Ja Morant Suspension Decision After Finals
Commissioner Adam Silver said it would be "unfair" to the players and teams in the NBA Finals to announce the decision earlier.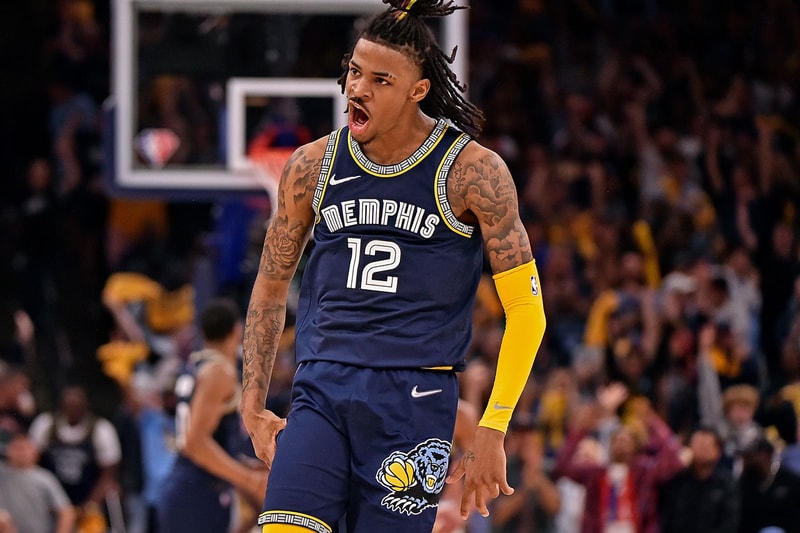 The NBA is remaining tight-lipped for the time being on what sanctions, if any, it plans to levy against Ja Morant. The league will return with its decision following the NBA Finals, which wraps up on June 18.
"We probably could have brought it to a head now, but we made the decision — and I believe the players' association agrees with us — that it would be unfair to these players and these teams, in the middle of this series, to announce the results of that investigation," Commissioner Adam Silver said.
The Memphis Grizzlies guard was suspended for eight games in March after sharing an Instagram Live of him displaying a gun at a nightclub in Denver. His absence from those games cost him $669,000 USD in salary.
Another video posted last month showed Morant in his car showing off a gun yet again. The NBA launched its third known investigation into Morant after that, and has now reported that it has uncovered more information.
"In assessing what discipline is appropriate, if that's the case, we look at both the history of prior acts but then we look at the individual player's history as well and the seriousness, of course, of the conduct," Silver continued.
"Those are all things that get factored. It's not an exact science. It comes down to judgment at the end of the day on the part of me and my colleagues in the league office."
In other sports news, Nigel Sylvester and HBX New York team up for a community-focused NYC GO RIDE biking event.